Gordon has worked hard to find right glove
All-Star infielder gets his first crack in center during Mariners' spring opener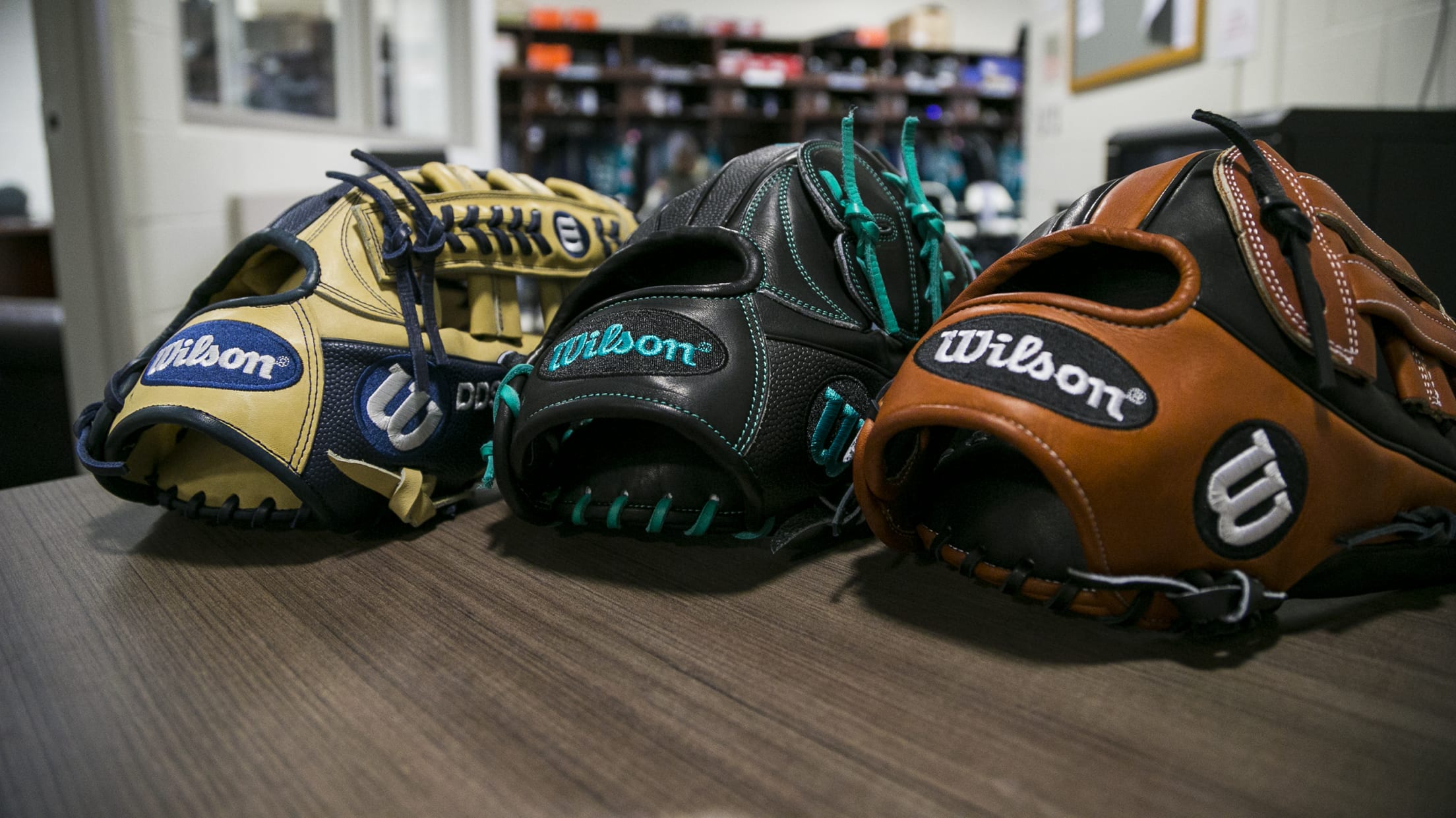 (Ben VanHouten)
PEORIA, Ariz. -- Dee Gordon checked out some of the new gloves that representatives from Wilson were showing Friday morning in the Mariners' clubhouse, but Seattle's new center fielder had already done his offseason shopping for his new leather.Upon learning that he was being transitioned to the outfield after being
PEORIA, Ariz. -- Dee Gordon checked out some of the new gloves that representatives from Wilson were showing Friday morning in the Mariners' clubhouse, but Seattle's new center fielder had already done his offseason shopping for his new leather.
Upon learning that he was being transitioned to the outfield after being acquired from the Marlins in early December, Gordon's first stop upon returning home to Miami was at a Dick's Sporting Goods to find an outfield glove so he could get used to the larger size and deeper pocket.
• Mariners' Spring Training information
Gordon was a two-time National League All-Star second baseman -- with the Dodgers in 2014 and Marlins in '15 -- but had never played outfield in a professional game until the Mariners' Cactus League opener against the Padres.
:: Spring Training coverage presented by Camping World ::
The 29-year-old knew he'd need to work on his footwork, his routes, making plays at the wall and the longer throws required this winter. But he also knew he needed the right glove for the job.
"I went looking for one immediately," Gordon said. "I asked my agent if they were going to send me one, but that was going to take too long and I needed to get out on a baseball field and get started."
Wilson soon delivered two more customized outfield gloves for Gordon, and he's been breaking them in ever since. The seven-year Major League veteran says it takes him about a week to sufficiently break in a mitt to the point where it's comfortable.
How many gloves does he own?
"A lot," he said. "A lot. I have five here with me now. I've got one glove that is my baby, that I'll probably use every day. And I'm breaking in my other outfield gloves now."
Gordon said he's been hooked up with Wilson since he broke into pro ball in 2008. Other Mariners using Wilson gloves are Robinson Cano, Mike Leake, Ariel Miranda, Dan Altavilla, Rob Whalen, Tuffy Gosewisch and Andrew Aplin.