Paxton, Felix expected to return on road trip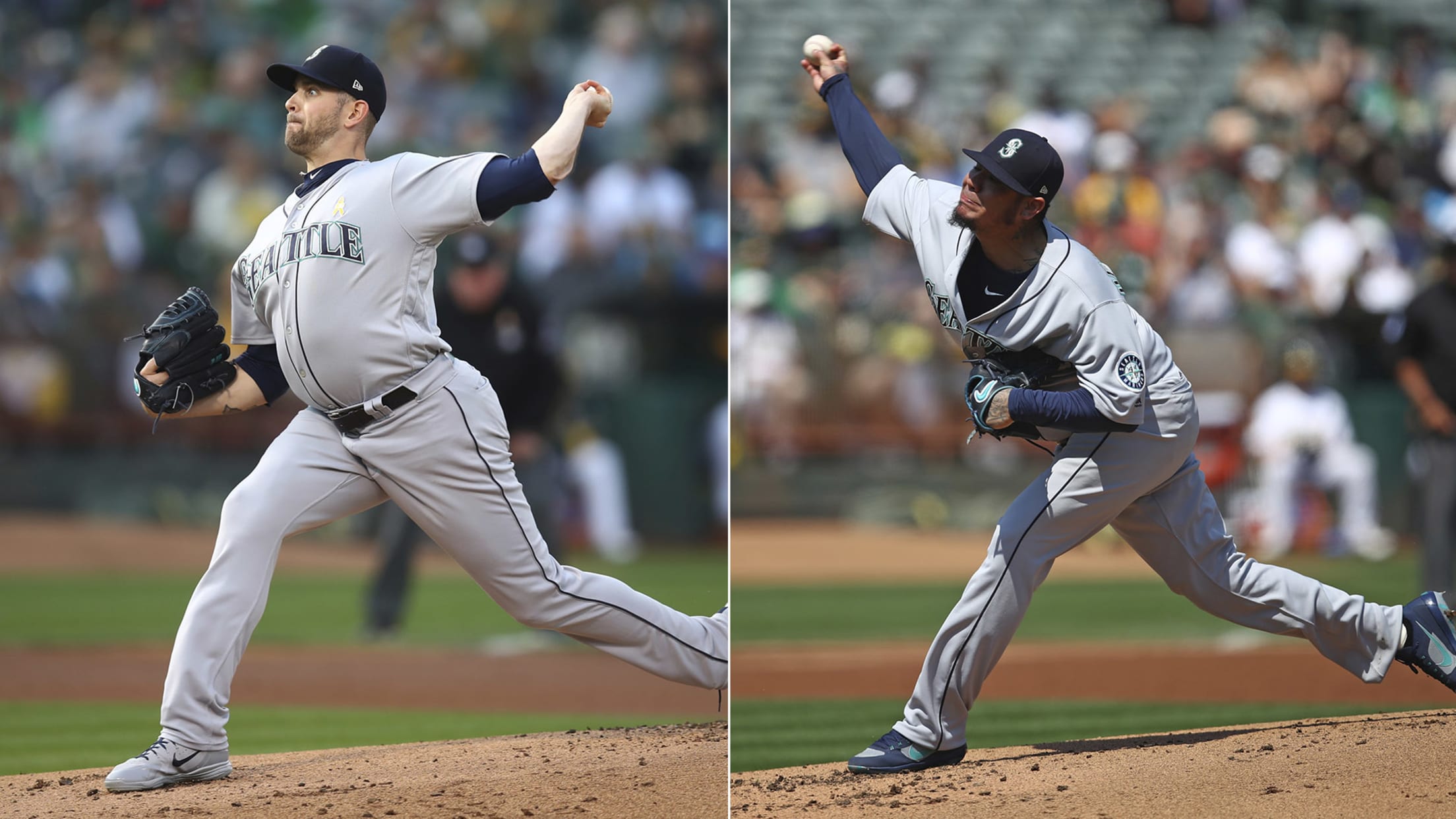 ANAHEIM -- Time is running out on the Mariners' season, but starters James Paxton and Felix Hernandez both are expected to return to the club at some point on the current 10-game road trip and rejoin the rotation before the schedule concludes, manager Scott Servais said on Friday.Paxton is dealing
ANAHEIM -- Time is running out on the Mariners' season, but starters James Paxton and Felix Hernandez both are expected to return to the club at some point on the current 10-game road trip and rejoin the rotation before the schedule concludes, manager Scott Servais said on Friday.
Paxton is dealing with a mild form of pneumonia, but is feeling better and could be back with the team by Sunday in Anaheim or Monday in Houston. He'd likely throw a bullpen session once he returns to the club, then would be ready to start a few days later.
The big lefty is scheduled to play catch with trainers at Safeco Field on Saturday and then determine if he's ready to rejoin the team.
Paxton was slated to start Friday against the Angels, but his turn was taken by spot starter Roenis Elias. If he returns next week, he could still make two final starts before the season ends on Sept. 30.
Hernandez has been dealing with a sore hamstring that cropped up his previous few starts and knocked him out of his last start Saturday in the fifth inning against the Yankees. Servais said the 32-year-old threw on Friday at Safeco Field and indicated his leg was feeling better.
"We have a program in place, and he's looking to join us somewhere on this road trip," Servais said. "I don't know if that will be in Houston or Texas. I don't know when he'll slide back into the rotation, but the plan is right now for him to get back in the rotation."
Diaz ready for record run
Closer Edwin Diaz needs eight saves in the final 16 games of the season to tie the Major League record of 62 in a season set by the Angels' Francisco Rodriguez in 2008, and Servais said he'll make every effort to help the 24-year-old get to that mark.
"If we have a chance for him to get a save, I expect you'll see him," Servais said. "You probably won't see him pitch four days in a row, but we want to give him every chance. He's had an unbelievable season, and we want him to continue to build on that if he can."
Servais did indicate the youngster likely will be limited strictly to save situations in the remaining contests.
"You won't see him pitching in a lot of tie games and stuff like that, not in the point where we're at in our season right now," Servais said. "But if there's a save to be had and we can lock down a game, he'll be in there.
"He's had a lot of appearances and there's been a lot of close games. We've run him hard, but the last few times he's been out there, his stuff is still pretty good."
Worth noting
• Shortstop Jean Segura was back in the lineup on Friday after missing three games with a virus. Outfielder Cameron Maybin has also been sidelined by a similar illness, but was expected to be available off the bench if needed.
• The Mariners have used 53 different players, the third most in a season in franchise history, but still well shy of last year's record 61. They've used 32 pitchers, including position players Andrew Romine and Taylor Motter, which is tied for the second-most in club history, behind last year's record 40.
Those numbers don't figure to go up as all 38 players currently on the roster have already appeared in a game.