T-Mobile Park hosts new-look Mariners FanFest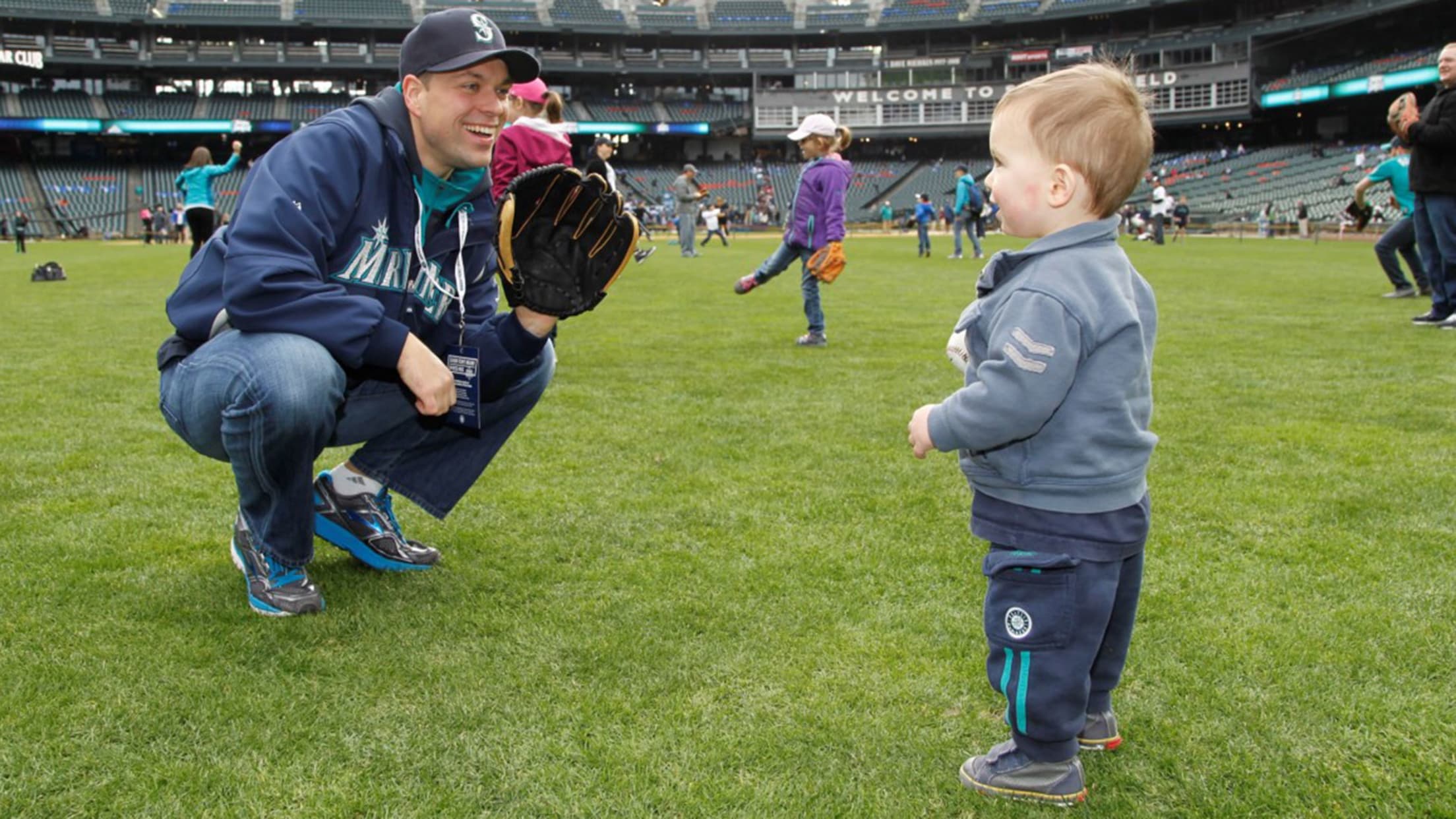 PEORIA, Ariz. -- Mariners FanFest will take on a different look this year as fans will be able to watch the team work out and take batting practice, as well as enjoy the usual opportunities to get autographs and interact with players during the two-day event on March 23-24 at
PEORIA, Ariz. -- Mariners FanFest will take on a different look this year as fans will be able to watch the team work out and take batting practice, as well as enjoy the usual opportunities to get autographs and interact with players during the two-day event on March 23-24 at the newly-renamed T-Mobile Park.
The 20th annual event normally is held prior to Spring Training, but this year the festivities will take place after the Mariners return from their Opening Series in Japan.
FanFest will run from 10 a.m. to 4 p.m. PT both days, with fans able to watch the team's workout from 1-2:30 p.m. each day.
Before and after the workouts, fans will be able to run the bases, play catch in the outfield, take part in Q&A sessions with players and coaches and all the usual FanFest activities.
Autograph sessions will be held in the morning hours both days, with position players signing on Saturday and pitchers on Sunday. Players will be assigned to different autograph locations and fans should enter through the Home Plate Gate and pick up one of the limited supply autograph vouchers in order to participate.
Admission is $10 for adults, with kids 14 and younger getting in free. FanFest tickets and information are available at Mariners.com/FanFest.
The Mariners will play the Padres in a pair of exhibition games on Monday, March 25 at 7:10 p.m. PT and Tuesday, March 26 at 1:10 p.m. PT, prior to the regular-season home opener against the Red Sox on Thursday, March 28. Tickets for the two exhibition games are also $10 for adults, with kids 14 and under getting in for free.
It's also possible to purchase a "Fun Pack" ticket that allows entrance to both FanFest days and both exhibition games for $25.