Mariners announce '19 Minors coaching staffs
Brown returns to manage at Triple-A; Berg to skipper new Class A affiliate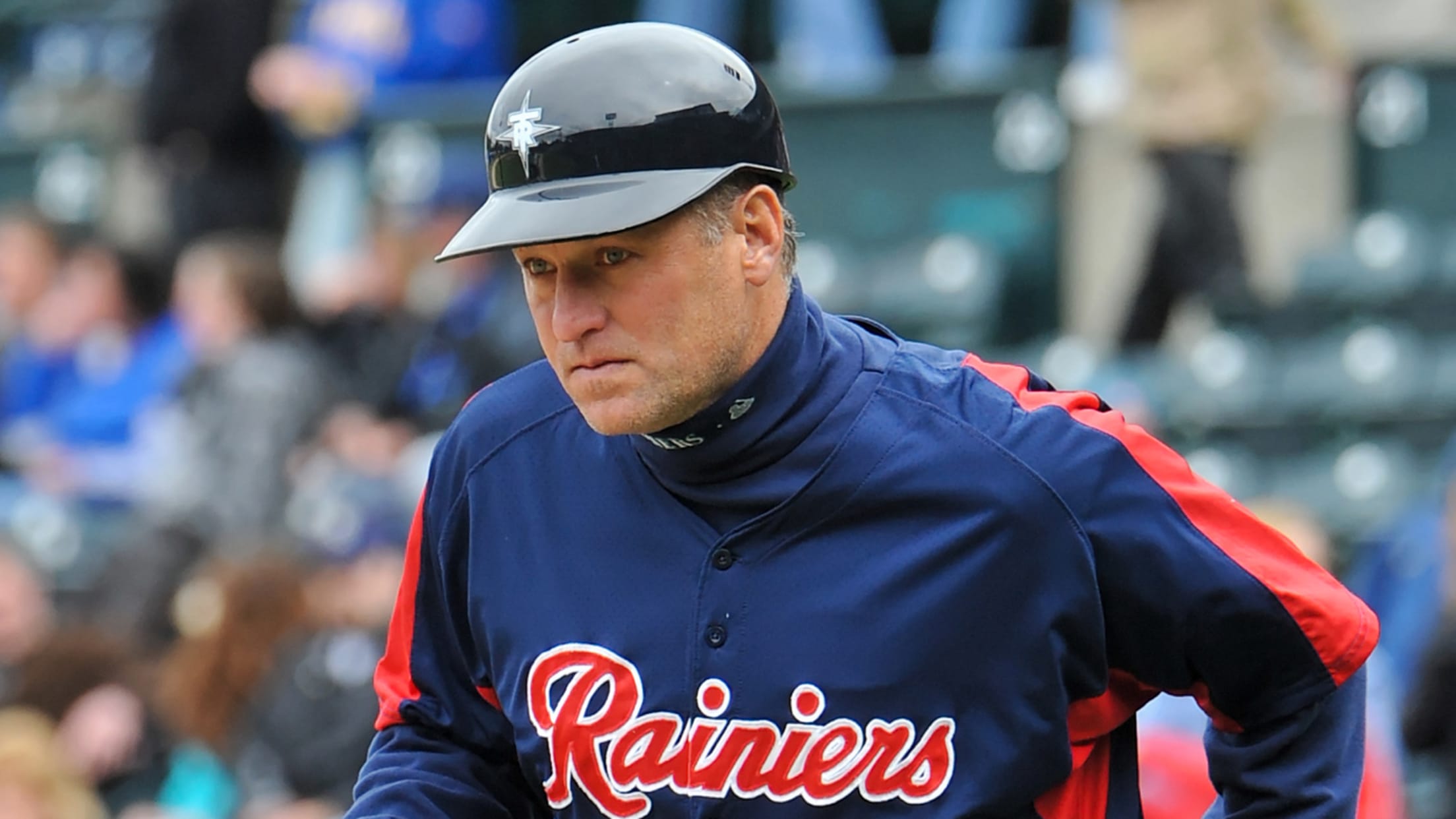 SEATTLE -- Long-time Mariners coach Daren Brown will be back managing Triple-A Tacoma this season after spending the past three years running the club's Double-A franchise, as the Mariners announced their 2019 Minor League staffs on Monday.Mitch Canham has been promoted from Class A Advanced Modesto to replace Brown as
SEATTLE -- Long-time Mariners coach Daren Brown will be back managing Triple-A Tacoma this season after spending the past three years running the club's Double-A franchise, as the Mariners announced their 2019 Minor League staffs on Monday.
Mitch Canham has been promoted from Class A Advanced Modesto to replace Brown as manager at Double-A Arkansas, and Denny Hocking jumps from Class A Clinton to Modesto.
Dave Berg, who served as Tacoma's hitting coach last season, takes over as manager at West Virginia, the club's new Class A affiliate. Austin Knight -- who joined Modesto's staff as a coach last June -- is the new manager at the Mariners' Dominican Academy.
The two other Mariners Minor League managers will remain in place, with Jose Moreno handling Class A Short-Season Everett for a third straight season, and Zac Livingston returning for his fourth season with the Mariners' Arizona Rookie League club.
Brown takes over at Tacoma for Pat Listach, who resigned in September after four seasons with the Rainiers. Brown, 51, has been in the Mariners' organization for 20 years, including seven seasons as Tacoma's manager, from 2007-13. He worked as the Mariners' interim manager for 30 games at the end of the '10 season after Don Wakamatsu was dismissed, and he also spent time as the Major League third-base coach at the end of the '13 season.
Brown led Arkansas to the postseason last year and was Southern League Manager of the Year in 2016 after guiding Jackson to a Southern League title. He already holds Tacoma's record for the most managerial wins, 433.
Lance Painter, who has been in the organization for the past 13 years, will return as Tacoma's pitching coach. Roy Howell, who spent the past five years on the Double-A staff, has been promoted to Tacoma's hitting coach.
Canham, entering his fourth season in the Mariners' organization, takes over at Arkansas after compiling a 136-144 record in two seasons at Modesto. His club won the California League title in 2017; the former Oregon State standout also led Clinton to a Midwest League-best 86-56 record in '16.
Pete Woodworth has been promoted from Modesto to be the new pitching coach at Arkansas. Kyle Wilson, who ran a private hitting facility in North Carolina the past seven years, has been hired as Arkansas' new hitting coach.
Hocking, a 13-year Major League veteran, takes over at Modesto as he begins his third season in the Mariners' organization. Hocking was Tacoma's hitting coach in 2016 and managed the Clinton club last year. Jose Umbria, who coached in Clinton last year, will be the hitting coach for Modesto, while Rob Marcello enters his first season in the organization as the team's pitching coach after running a private pitching academy in Florida.
Berg will be the first manager of the Mariners' new West Virginia club in the South Atlantic League. This is his third season in the organization after spending seven years on the Marlins' player development staff. Eric Farris, who coached at Everett last year, will be the club's hitting coach. Alon Leichmon, who was with the DSL Mariners last year, will serve as pitching coach.
Moreno returns for his third year managing at Class A Short-Season Everett and his 19th season with the Mariners, but he'll be joined by a pair of newcomers. Joe Thurston will be the AquaSox hitting coach. The 39-year-old played parts of seven seasons in the Majors and has spent the past three years as a private hitting instructor in California.
Ari Ronick joins the Mariners as Everett's pitching coach. Ronick, 32, spent five years as a pitcher in the Giants' Minor League system and most recently ran a baseball coaching facility in Missoula, Mont.
Livingston, who managed the Arizona Rookie League squad to playoff appearances in 2015-16, returns for his fourth year with that club. Yoel Monzon is back as pitching coach for the club, while Connor Dawson begins his first season as hitting coach.
The Mariners' Dominican Summer League squad will be managed by Knight, and his staff will include pitching coach Jose Amancio, hitting coach David Flores and coaches Luis Caballero and Andy Bissell. Martin Valerio begins his ninth season as director of the Dominican Republic Academy.
Seattle also returns the majority of its player development coordinators, who help out at all levels of the Minor League system. Carson Vitale returns for his second season as the Minor League field coordinator.
Two members of the Mariners Hall of Fame -- first baseman Alvin Davis and catcher Dan Wilson -- are back as special assistants of player development, while former MLB veteran Pete Harnisch returns as special assignment pitching coach.
Hugh Quattlebaum returns as Minor League hitting coordinator, while Max Weiner -- who coached in the Indians' organization last year -- is the new Minor League pitching coordinator.