Safeco Field to get playing surface upgrades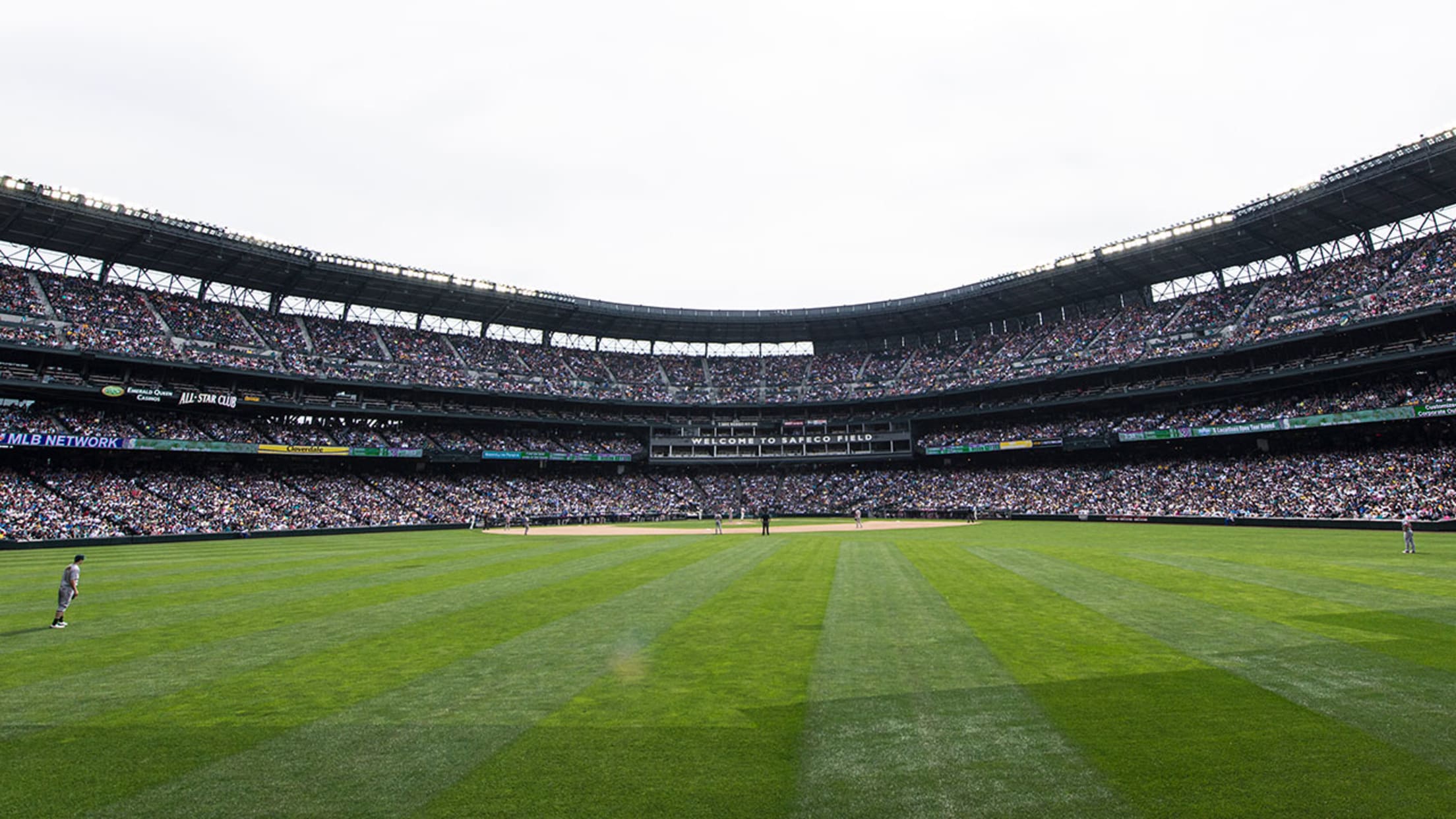 The outfield grass of Safeco Field will be replaced for the first time since the ballpark opened in 1999. (Getty)
SEATTLE -- The Safeco Field playing surface will be getting a complete makeover this offseason for the first time since the stadium opened in 1999, with work scheduled to get underway Thursday.The infield and foul-territory grass was changed before the 2012 season, but this will be the first time the
SEATTLE -- The Safeco Field playing surface will be getting a complete makeover this offseason for the first time since the stadium opened in 1999, with work scheduled to get underway Thursday.
The infield and foul-territory grass was changed before the 2012 season, but this will be the first time the entire outfield grass will be replaced.
Removal of the grass is scheduled to start on Thursday and the turf will be ground up and composted, then a thick layer of sand will be excavated. Once the area is cleared out, it will be laser-leveled and prepared for the new grass to be installed over several days at the end of October.
The new grass will be from Country Green Turf Farms outside of Olympia, Wash., which was the original supplier of Safeco Field's grass as well.
The dirt areas of the infield and pitchers mound will also be replaced with about 260 tons of clay trucked in from Salt Lake City, Utah.
The Mariners say the project will lower the elevation of the field about four inches, back to its original level. Over the years, the field has gradually risen while being "top-dressed" with sand, a common landscaping practice that is used to create a smooth surface and promote healthy growing conditions.
The new infield dirt is expected to be installed by Oct. 23, and the grass should be in place by Oct. 31, with the pitcher's mound the final item to be completed by March, all in plenty of time for the facility to be ready for Opening Day on March 29 against the Indians.