Mariners stars long shots to start All-Star Game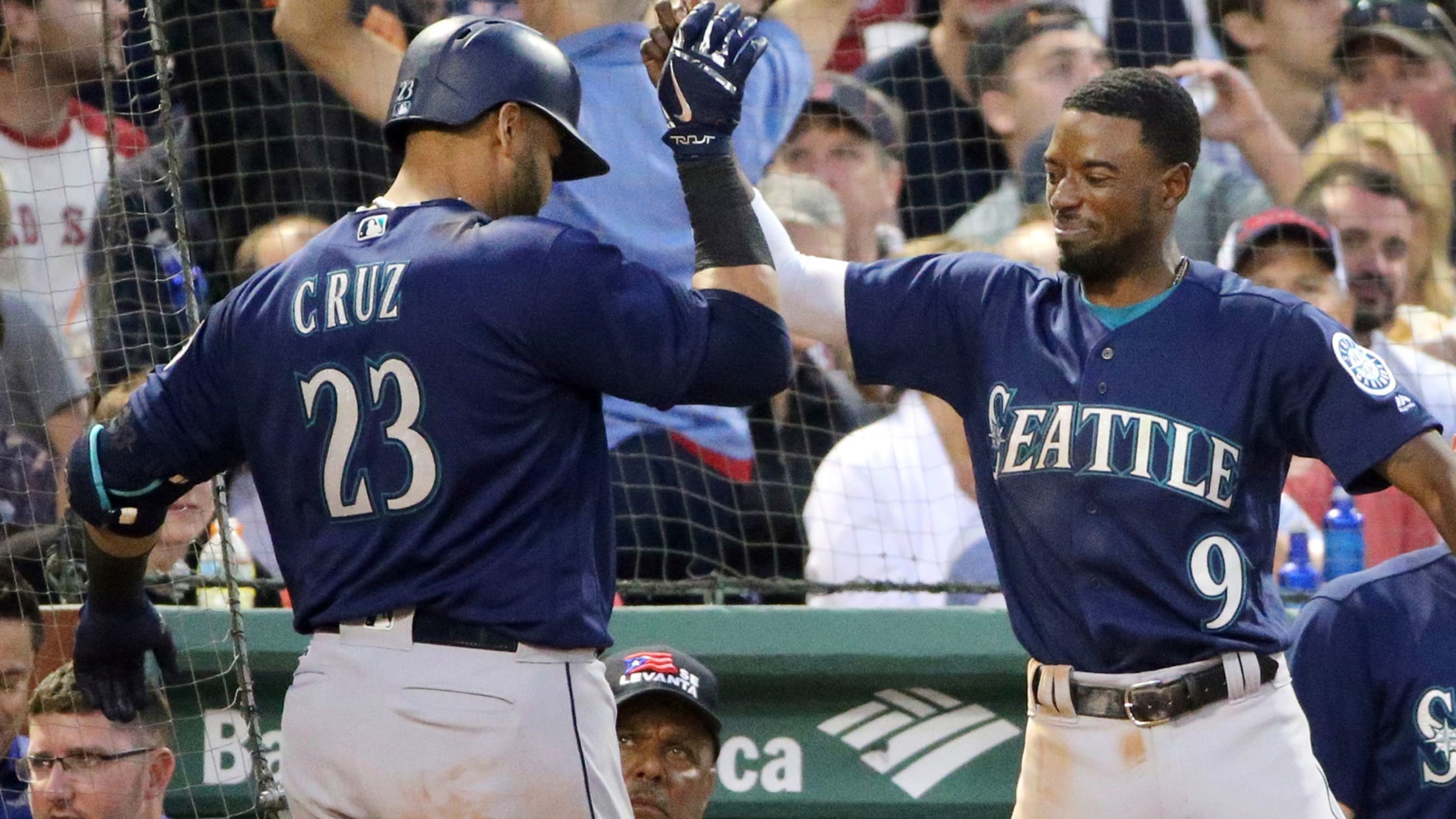 SEATTLE -- With less than four days of All-Star voting remaining, the Mariners are running out of time.• VOTE NOW: 2018 Camping World MLB All-Star BallotFive Seattle players are among the leaders at their positions in the latest ballot count released Monday by Major League Baseball, but all remain long
SEATTLE -- With less than four days of All-Star voting remaining, the Mariners are running out of time.
• VOTE NOW: 2018 Camping World MLB All-Star Ballot
Five Seattle players are among the leaders at their positions in the latest ballot count released Monday by Major League Baseball, but all remain long shots to be voted into the American League starting lineup for the Midsummer Classic in two weeks in Washington, D.C.
Second baseman Dee Gordon ranks third at his position. Nelson Cruz moved up a spot to fourth in the designated hitter balloting, while Jean Segura remains fifth at shortstop.
Kyle Seager cracked the top five for the first time this week as he's now fifth among third basemen, while Mitch Haniger dropped to 10th among outfielders.
The AL and NL teams will be unveiled this Sunday at 4 p.m. PT on the "Camping World All-Star Selection Show" on ESPN. Balloting for the starting position players runs through Thursday at 8:59 p.m. PT. Pitchers and reserves for both squads will be determined through a combination of "Player Ballot" choices and selections made by the Commissioner's Office.
Mariners starter James Paxton and closer Edwin Diaz are strong candidates to be named to the AL team, and Seattle has some solid reserve contenders as well, but it will require an extremely strong late push to vote any position players into the starting lineup.
Though he's in fifth place at shortstop, Segura actually is the closest member of the Mariners to push for a starting spot in that wide-open positional race. Manny Machado of the Orioles is the leader at 1,273,233 and Houston's Carlos Correa remains in the hunt with 1,135,152 votes. Segura sits fifth at 675,140, but would also have to leapfrog Francisco Lindor of the Indians and Didi Gregorius of the Yankees.
Cruz has made a late rally to pull into fourth in the DH voting at 601,794, but Boston's J.D. Martinez has a firm grip on that lead with more than 2.2 million votes.
Gordon has accrued 528,270 votes at second base, but Jose Altuve of the Astros is the runaway leader with more than 3.4 million votes to date. Among third basemen, Seager's 447,940 votes are well behind current leader Jose Ramirez of the Indians, who has more than 1.8 million votes.
Haniger, who is second in the Majors in RBIs, has drawn 652,563 votes in the outfield race, but the leaders remain solid, with Mookie Betts of the Red Sox at 3.1 million, Michael Trout of the Angels at 2.66 million and Aaron Judge of the Yankees at just over 2 million.
Fans may cast votes for starters at MLB.com and all 30 club sites -- on computers, tablets and smartphones -- exclusively online using the 2018 Camping World MLB All-Star Ballot until Thursday at 8:59 p.m. PT. On smartphones and tablets, fans can also access the ballot via the MLB At Bat and MLB Ballpark mobile apps. Each fan can vote up to five times in any 24-hour period, for a maximum of 35 ballots cast.
Following the announcement of this year's All-Star starters, reserves and pitchers, fans should return to MLB.com and cast their 2018 Camping World MLB All-Star Final Vote for the final player on each league's roster. Then on Tuesday, July 17, while watching the 2018 All-Star Game presented by Mastercard live on FOX, fans may visit MLB.com to submit their choices for the Ted Williams Most Valuable Player Award presented by Chevrolet with the 2018 MLB All-Star Game MVP Vote.
The 89th Midsummer Classic, at Nationals Park in Washington, D.C., will be televised nationally by FOX Sports; in Canada by Rogers Sportsnet and RDS; and worldwide by partners in more than 180 countries. FOX Deportes will provide Spanish-language coverage in the United States, while ESPN Radio and ESPN Radio Deportes will provide exclusive national radio coverage of the All-Star Game. MLB Network, MLB.com and SiriusXM also will provide comprehensive All-Star Week coverage. For more information about MLB All-Star Week and to purchase tickets, please visit AllStarGame.com and follow @MLB and @AllStarGame on social media.