Haniger, Ramirez set for All-Star Tour in Japan
Martinez is among 6 to serve on Mattingly's coaching staff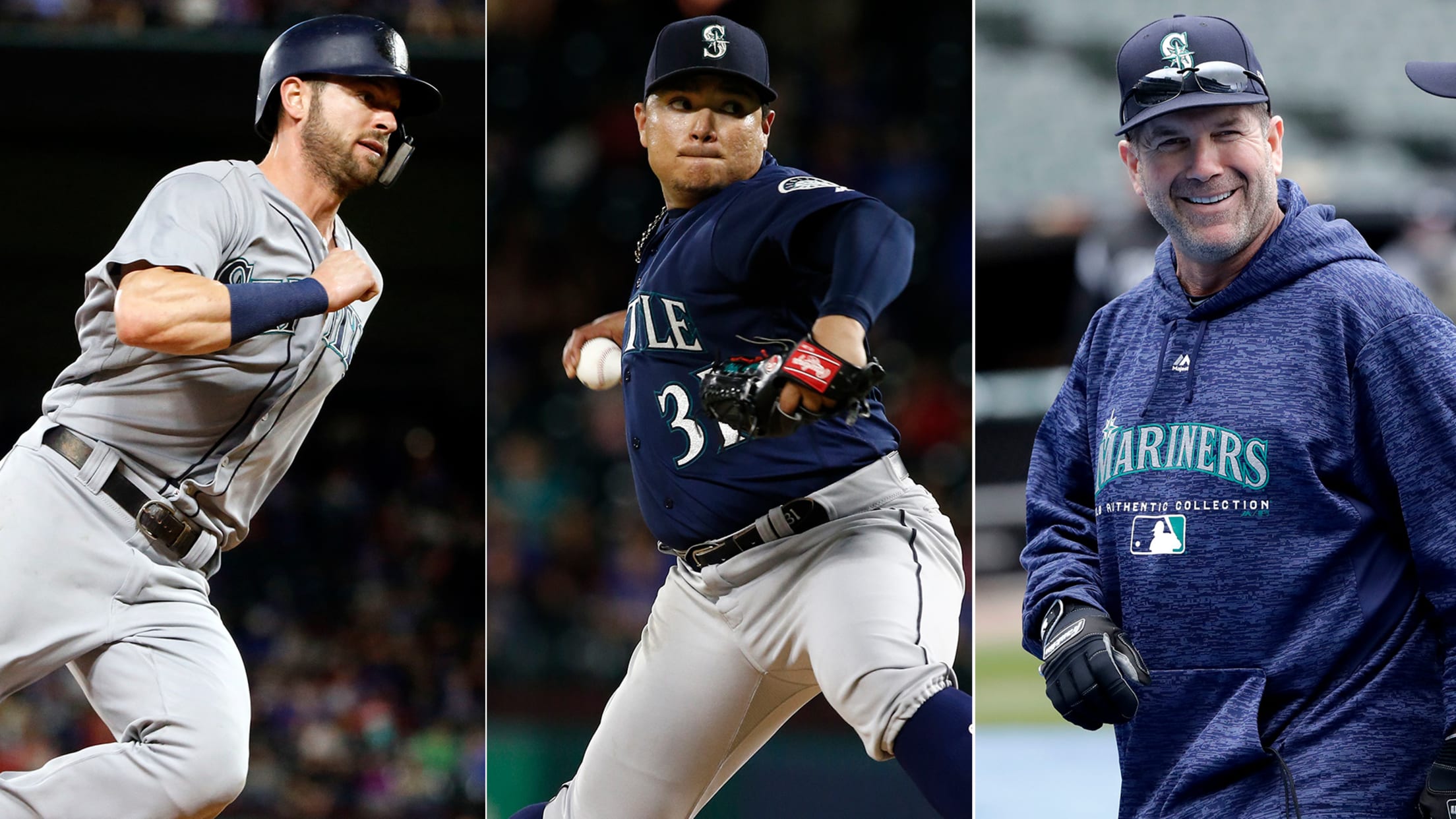 SEATTLE -- The Mariners will open the 2019 regular season in Japan against the A's in late March, but Mitch Haniger, Erasmo Ramirez and Edgar Martinez aren't going to wait that long to begin their Tokyo travels.The trio are part of the Major League Baseball squad that will take part
SEATTLE -- The Mariners will open the 2019 regular season in Japan against the A's in late March, but Mitch Haniger, Erasmo Ramirez and Edgar Martinez aren't going to wait that long to begin their Tokyo travels.
The trio are part of the Major League Baseball squad that will take part in the 2018 Japan All-Star Series with Nippon Professional Baseball in November, MLB and the MLB Players Association announced on Monday.
The All-Star Series will consist of seven games, including one exhibition, held across Japan from Nov. 8-15.
Haniger already indicated he'd be on the MLB squad, and he'll be joined by his teammate, Ramirez, as part of the 29-player contingent. Additionally, Martinez will be one of six Major League coaches working on a staff headed by Marlins manager Don Mattingly.
"It's something I have to take advantage of," Haniger said. "It's cool to be honored and be one of the guys going over to represent MLB."
Haniger is one of four 2018 All-Stars on the MLB team, along with Marlins catcher J.T. Realmuto, Cardinals catcher Yadier Molina and Reds third baseman Eugenio Suarez. Rookie standouts Juan Soto of the Nationals and Ronald Acuna Jr. of the Braves are also taking part.
The Mariners will open their regular season in Tokyo on March 20-21, so the tour represents a unique sneak preview for Haniger, Ramirez and Martinez.
"Having a couple days of down time to actually experience everything will be nice," Haniger said. "I'll be a lot more focused [for the regular season games in March], so this will be nice to do the tourist stuff and see the country."
The MLB squad will stop in Hawaii on its way to Japan, spending three days on Oahu from Nov. 3-5 while taking part in a series of public events and community service projects.
They'll then play an exhibition game against the Yomiuri Giants in Tokyo on Nov. 8, followed by three games against Japan's All-Star squad in Tokyo from Nov. 9-11, one game in Hiroshima on Nov. 13 and two games in Nagoya on Nov. 14-15.
MLB Network will carry live telecasts of the games from Nov. 9-15.