Kotsay managing A's during Melvin's absence
Skipper returns to Bay Area to attend to personal matters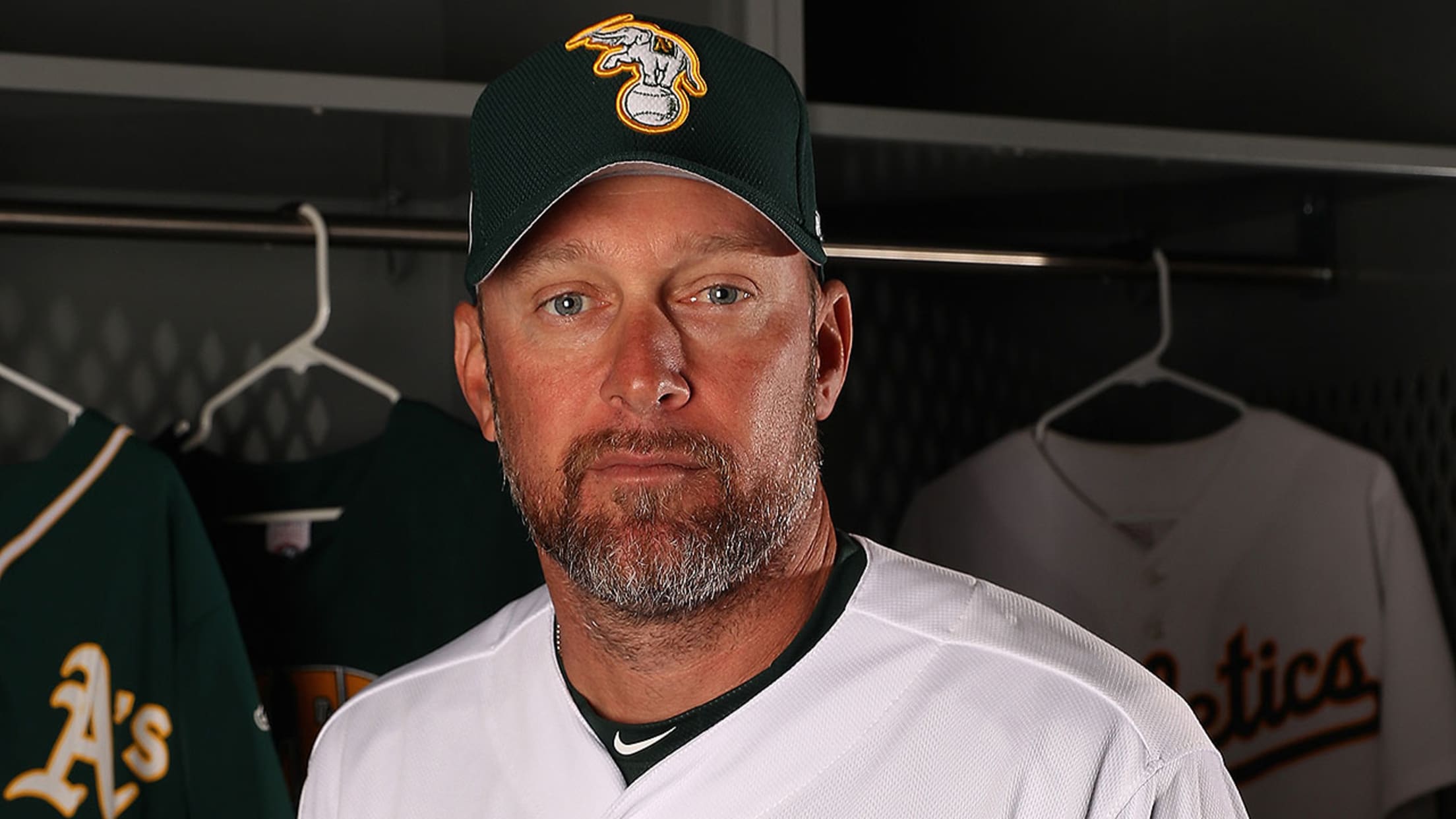 Mark Kotsay, who is entering his second year as A's bench coach, played 17 years in the Majors, including four in Oakland. (AP)
SURPRISE, Ariz. -- A's manager Bob Melvin left A's camp on Friday, heading home to the Bay Area to attend to personal matters and leaving bench coach Mark Kotsay to manage the club against the Royals.There was no official word on the reason behind Melvin's absence, other than it is
SURPRISE, Ariz. -- A's manager Bob Melvin left A's camp on Friday, heading home to the Bay Area to attend to personal matters and leaving bench coach Mark Kotsay to manage the club against the Royals.
There was no official word on the reason behind Melvin's absence, other than it is personal, or on how long the skipper will be away from camp.
For Kotsay, who is in his second year as the team's bench coach, the transition to overseeing the team at camp and during Cactus League competition isn't all that daunting a proposition.
"It's just kind of like having a split-squad in my mindset," said Kotsay, who will manage until Melvin returns. "In-game management, Bob has mentored me for a year, and I know how Bob does things. I don't think there'll be any drastic changes. It's Spring Training, so everything's pretty basic."
Kotsay retired following the 2013 season, after a 17-year playing career in the Majors. He's been out of the game for such a short time that he was managing a pair of former teammates on Friday -- Alejandro De Aza in left field and Jaff Decker in right.
Worth noting
• Jharel Cotton became the first A's pitcher to make his third start of the spring, and it was a sharp one. He didn't allow a hit -- although his one walk turned into a run -- in 3 1/3 innings of work in Friday's 11-7 win over the Royals.
Cotton, the club's No. 6 prospect per MLBPipeline.com, struck out the side in the second inning using three different out pitches, and he said that's part of his plan for this spring -- to get his other off-speed pitches to augment his plus changeup.
"I want to work on all my pitches, and my out pitches, because everyone knows the changeup is coming," Cotton said. "So, I have to mix it in with the curveball and cutter."
The 25-year-old right-hander also scattered flyouts to each field in the third inning, before allowing a leadoff walk to Alex Gordon in the fourth, the only baserunner he allowed.
"I think the first two starts, I was knocking the rust off, but I'm trending upward now and feeling better, and my pitches are sharper now as the weeks go on," Cotton said. "I just hope to continue that trend going upward."
• Consider Mark Canha's first outing in center field this Spring Training a success -- one fly ball recorded for an out. Canha is getting a look in center field as a potential backup to Rajai Davis, among several spots he might play.
"For me as a former outfielder, center field is probably easier to play than the corners," Kotsay said. "Not everybody feels that way, but I think Mark is capable of doing the job out there."
Canha made an impression as a Rule 5 Draft selection in 2015, but missed most of last season due to hip surgery,
John Schlegel is a national reporter for MLB.com. You can follow him on Twitter @JohnSchlegelMLB.