Cards give struggling Carpenter a breather
Veteran infielder out of second straight starting lineup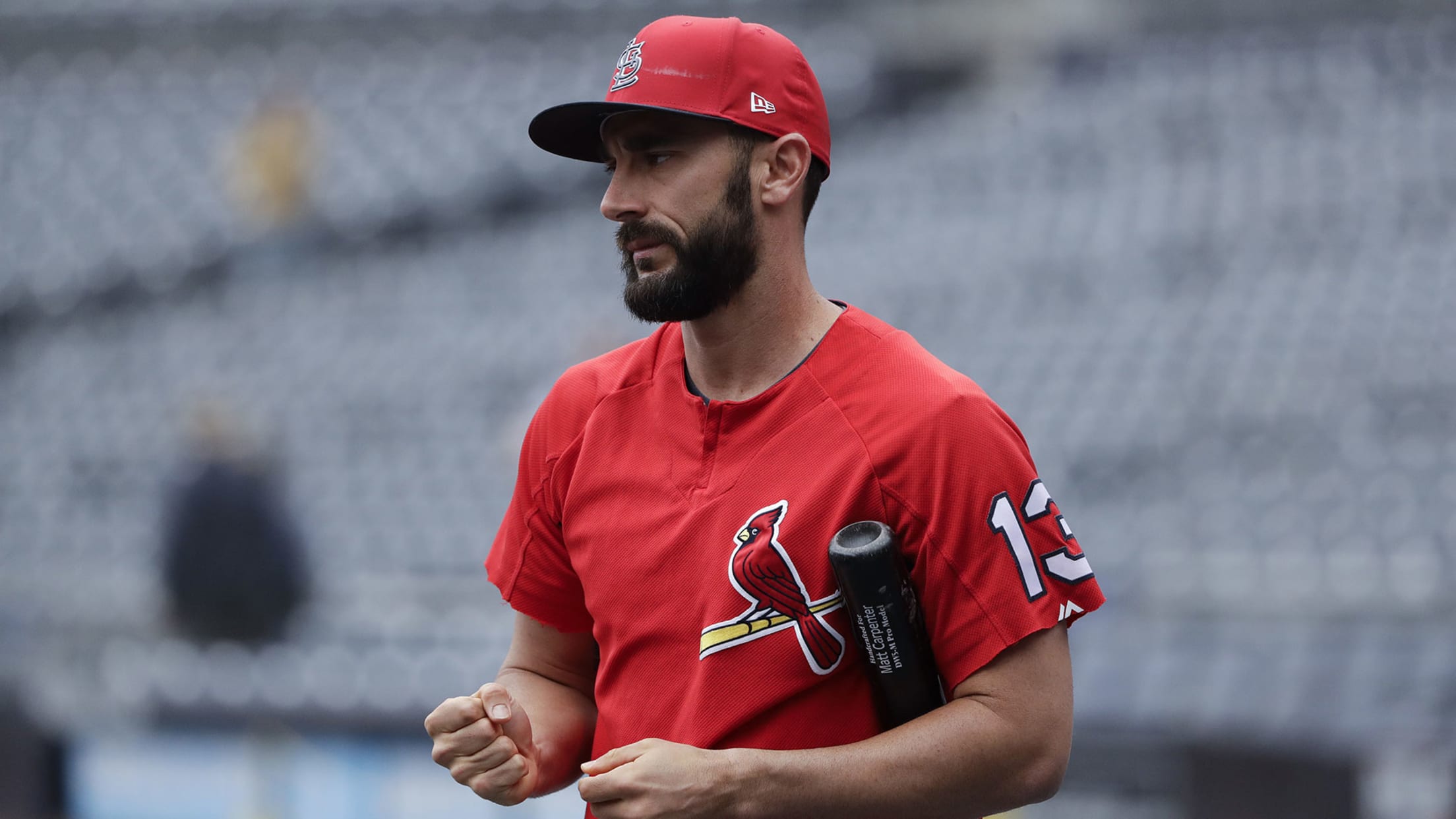 SAN DIEGO -- Cardinals manager Mike Matheny jiggled the lineup for the third game of the series against the Padres on Saturday. It was constructed without Matt Carpenter for a second straight day.Carpenter, a two-time All-Star, has been scuffling. He's riding an 0-for-14 streak, which included striking out three times
SAN DIEGO -- Cardinals manager Mike Matheny jiggled the lineup for the third game of the series against the Padres on Saturday. It was constructed without Matt Carpenter for a second straight day.
Carpenter, a two-time All-Star, has been scuffling. He's riding an 0-for-14 streak, which included striking out three times in Thursday's series opener and striking out Saturday in a seventh-inning pinch-hit appearance.
"He is wearing it hard, and I don't expect him to do anything but wear it hard," Matheny said. "I get it."
With Padres-killer Jedd Gyorko at third base and Jose Martinez at first, there was no room to pencil in Carpenter and his .147 average. Gyorko reached base four times in Friday's 9-5 win, with a home run among his three hits. His big fly was his eighth against the Padres in 12 career games.
Martinez is hitting .281 with four homers, and Matheny isn't eager to remove him. What he's anticipating is that after Carpenter gets a breather and fine-tunes his swing, he'll find his groove.
"He's got a plan on what he has to do to get right, and we'll give him some time to get some work, like on a day like today against a right-hander [Tyson Ross]," Matheny said. "Hopefully by giving him some time we can get him to a good place."
Umps on line 1
Matheny talked with the umpiring crew about Friday's ninth-inning balk called on reliever Luke Gregerson by third-base umpire Jeff Nelson. There was confusion as to whether Gregerson was working out of the stretch or from his windup. Matheny said both parties were satisfied after the conversation.
"They called me about it," Matheny said. "[Gregerson] didn't do anything wrong. It's a shame because that's an earned run that just can't be taken away."
Martinez still shut down
Ace Carlos Martinez remains out with his strained lat, and Matheny said there's not much to report. Martinez went on the 10-day disabled list Thursday and has yet to resume any activities.
"It's still the same thing," Matheny said. "It's going to take some time."
Towers honored
Longtime Padres executive Kevin Towers was induced into the Padres Hall of Fame before Satruday's game. Towers died last year after a battle with cancer.
"I didn't know him, but I just had a lot of respect for him," Matheny said. "We had a lot of mutual friends."
Jay Paris is a contributor to MLB.com.