Harvey slated to start Friday amid waiver reports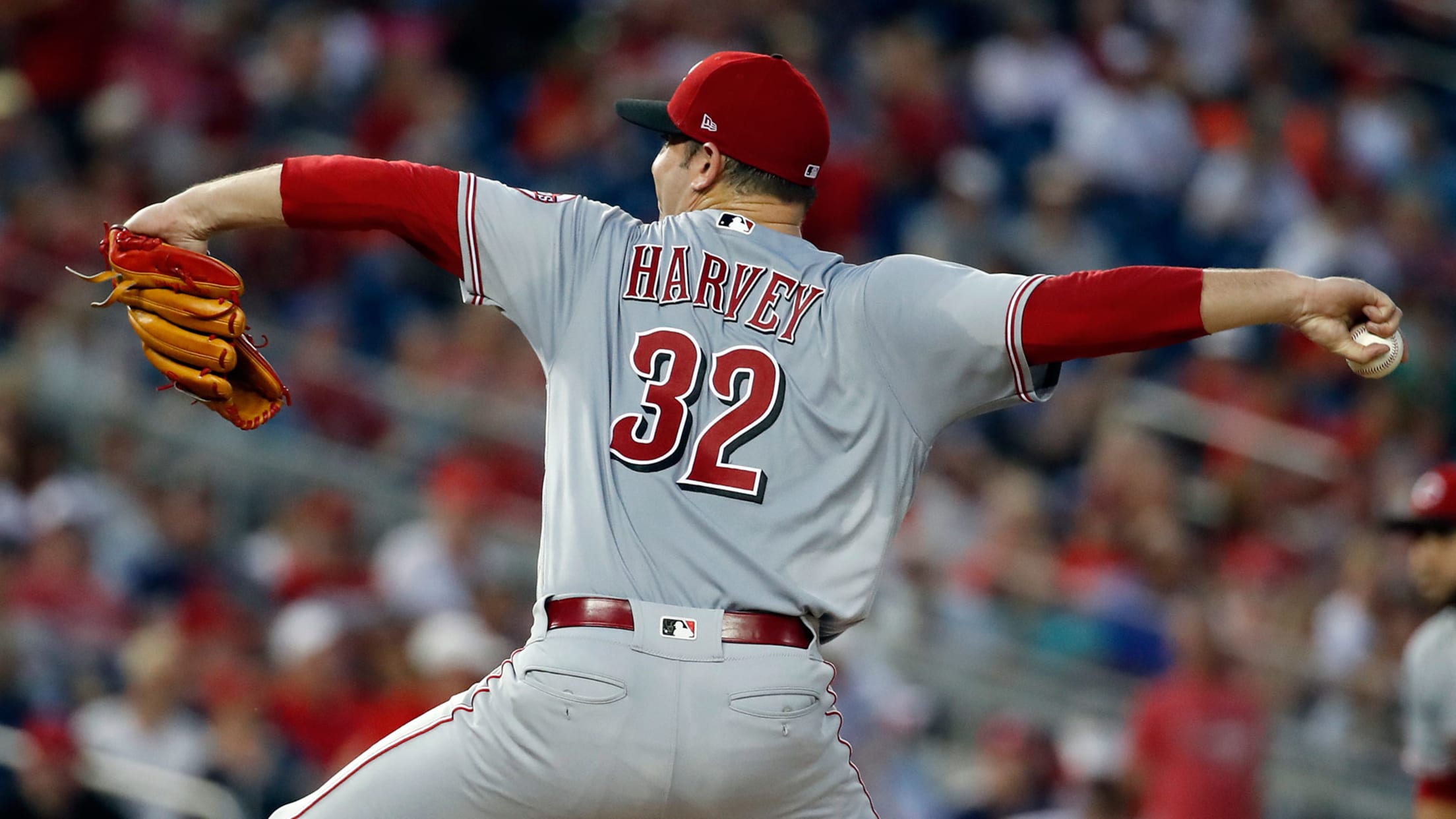 CHICAGO -- Matt Harvey is still scheduled to start Friday afternoon against the Cubs, Reds interim manager Jim Riggleman said Thursday, amid reports that the right-hander was claimed off waivers on Wednesday.A team has 48 hours from the time a player is claimed to trade him or pull him off
CHICAGO -- Matt Harvey is still scheduled to start Friday afternoon against the Cubs, Reds interim manager Jim Riggleman said Thursday, amid reports that the right-hander was claimed off waivers on Wednesday.
A team has 48 hours from the time a player is claimed to trade him or pull him off waivers. With Harvey reportedly being claimed on Wednesday, the trade will have to be completed before he takes the mound Friday at Wrigley Field. Otherwise, he will remain with the Reds.
According to MLB Network insiders Jon Heyman and Jon Paul Morosi, the Brewers are the team that put in the claim on Harvey and were talking trade with the Reds as of Friday morning. The sides have until 1:30 p.m. ET to make a deal.
"Obviously, if a trade was worked out, he won't [pitch]," Riggleman said of Harvey. "But we're planning on having him start."
• Trade Talk
Harvey was considered to be one of the more likely trade candidates to be moved before the July 31 non-waiver Trade Deadline. Since then, he has continued to be a target for postseason contenders in need of an established starter with playoff experience.
In 17 starts with the Reds this season, Harvey is 6-5 with a 4.28 ERA. He's pitched better recently, going 1-1 with a 3.63 ERA over 17 1/3 innings in August.
Harvey made four postseason starts with the Mets in 2015, going 2-0 with a 3.04 ERA over 26 2/3 innings pitched.
If the Reds do trade Harvey, Riggleman said Friday's starter would depend on how the bullpen is used in Thursday's game.
Cincinnati has been using a six-man rotation since July 22, and Riggleman has said the goal is to return to a regular five-man group "as soon as possible." Trading Harvey would allow Reds starters to pitch on the normal four days of rest without having to send any of their current starters to the bullpen or option them to the Minor Leagues.
Schebler's return set for Saturday
Right fielder Scott Schebler is now expected to be activated from the 10-day disabled list for Saturday's game. He was initially anticipated to be back Thursday.
Schebler has been out with a sprained AC joint in his right shoulder since he crashed into the wall in St. Louis on July 14. Riggleman said the new plan is for Schebler to play a final rehab game with Double-A Pensacola on Thursday and travel to Chicago on Friday.
"I guess he's going to make sure that arm is ready to go," Riggleman said. "Unless there's some type of setback tonight, we fully anticipate him Saturday."
Schebler is batting .278 with 12 homers and 37 RBIs in 76 games this season.
Matthew Martell is a reporter for MLB.com.