Wisler cruises early, unravels in 6th inning
Snitker praises young righty's approach, use of changeup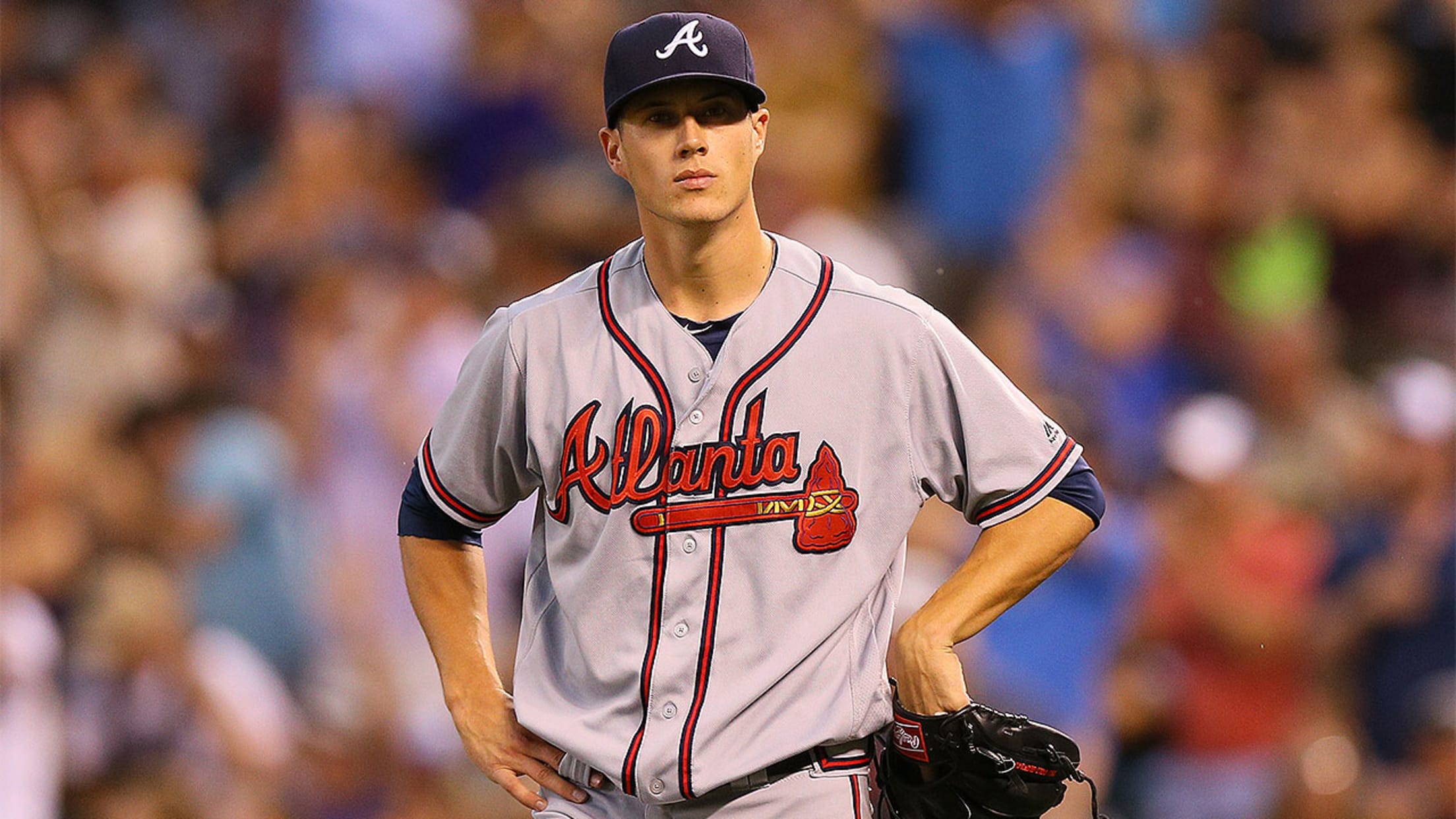 Four of the six runs Matt Wisler allowed Saturday night at Coors Field came during the sixth inning. (Getty Images)
DENVER -- Though they might be tired of the growing pains that come with attempting to establish themselves as big league starting pitchers, Braves right-handers Mike Foltynewicz and Matt Wisler accept the reality that they are in an often frustrating portion of the development process.As the season has progressed, the
DENVER -- Though they might be tired of the growing pains that come with attempting to establish themselves as big league starting pitchers, Braves right-handers Mike Foltynewicz and Matt Wisler accept the reality that they are in an often frustrating portion of the development process.
As the season has progressed, the Braves have reason to be encouraged about where these two might stand next year. But after Wisler combusted during the sixth inning of Saturday night's 8-4 loss to the Rockies, the Braves were once again reminded to remain patient.
"I understand I have to grow still, but I'm past all of that stuff," Wisler said. "The way I'm throwing right now is unacceptable. I've just got to find a way to get through it."
Since producing a 3.21 ERA through 10 starts this season, Wisler has allowed at least five earned runs in five of nine starts, including in each of the past three. The 24-year-old hurler allowed six earned runs while completing 5 1/3 innings at Coors Field on a night during which he retired 15 of the first 18 batters he faced.
"I was pleased with the first five innings," Braves manager Brian Snitker said. "It was like he did everything we asked him to do after his last start. He was really good. He was on the attack and threw his changeup more, which is what we wanted him to do, and getting the ball in on hitters. Then the one inning after the walk, it seemed like it just unraveled."
The unraveling element has become familiar for Snitker's team, having allowed at least three runs during the sixth inning in each of the first three games of this four-game set. Foltynewicz completed five scoreless innings Thursday before allowing Carlos González's three-run homer. Julio Teheran's fifth-inning exit with a sore upper back muscle on Friday set the stage for Nolan Arenado and Trevor Story to hit two-run homers in the sixth off Joel De La Cruz.
On the way to hitting two homers and collecting five RBIs on Saturday, Story hit a two-run home run in the second inning and added a fourth-inning single. These stood as the only hits Wisler surrendered before he retired just one of the five batters faced in the sixth. Gonzalez drilled an RBI double, and Story provided a two-run single that chased Wisler, who has allowed at least three runs in an inning in each of his past three starts.
"I felt good," he said. "The first five innings were probably the best I've thrown in a long time, command-wise. They wanted me to work on my changeup and I probably threw 20-25 of them. I was happy with the way the changeup came out. I never got beat by it. Just in the sixth inning, I fell apart."
The Braves have discussed the possibility of sending Wisler to Triple-A Gwinnett, despite not having an obvious replacement for the rotation. But after the progress made during the first five innings Saturday, the Braves seemed to focus on remaining patient.
"Through five innings, [Wisler] was really good," Snitker said. "He's just got to work on taking the next step because I really liked what I saw."
Mark Bowman has covered the Braves for MLB.com since 2001.