Zaleski finding 'joy' as Class A pitching coach
Right-hander spent 11 seasons in White Sox Minor League system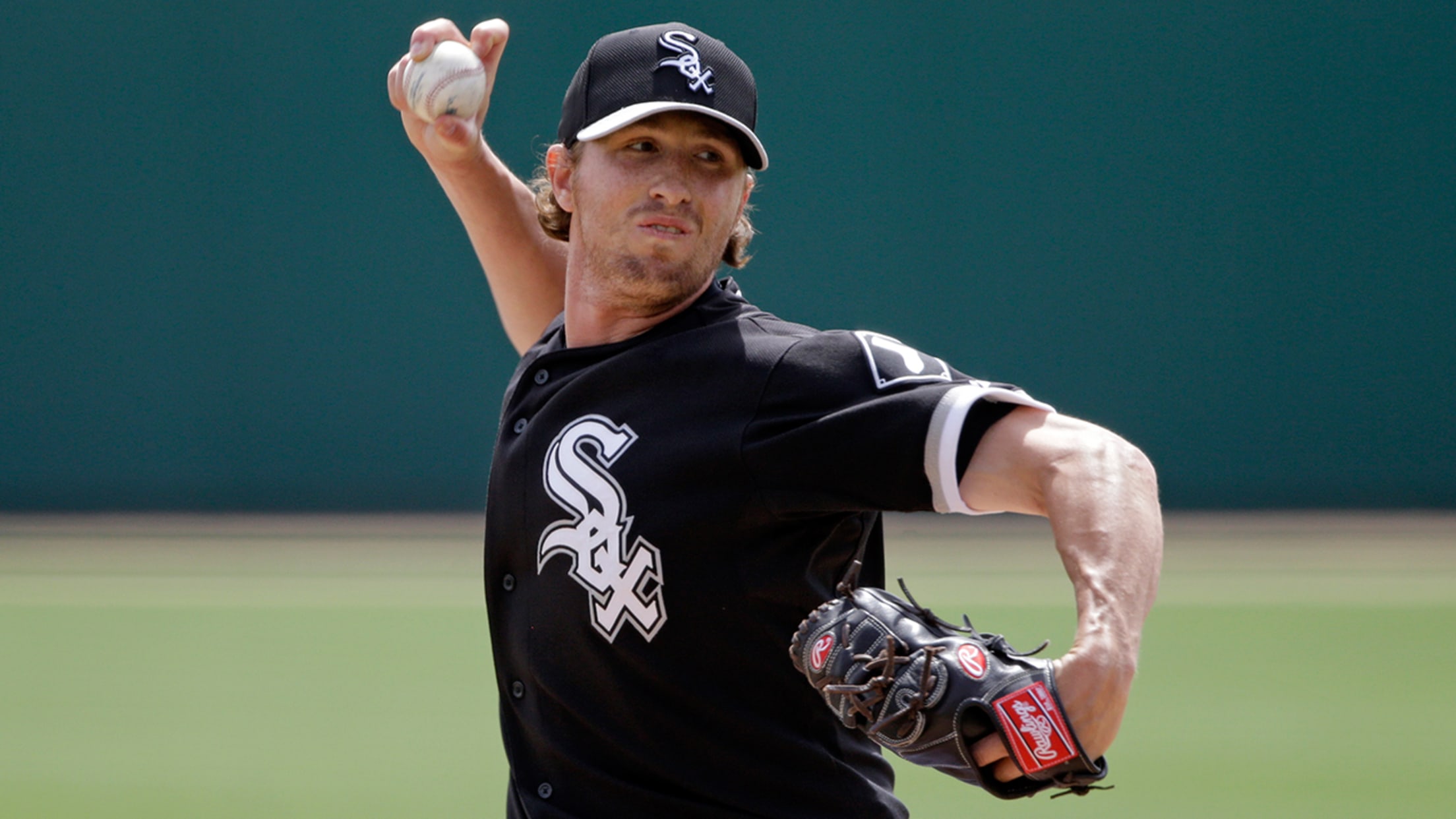 Matt Zaleski, who spent 11 seasons in the White Sox Minors system, is now the Class A Kannapolis pitching coach. (AP)
CHICAGO -- Matt Zaleski has a wonderful life, thanks to baseball. But some might look at Zaleski's career trajectory and think otherwise.Zaleski was selected out of Indiana State by the White Sox in the 30th round of the 2004 MLB Draft and spent the next 11 seasons pitching in the
CHICAGO -- Matt Zaleski has a wonderful life, thanks to baseball. But some might look at Zaleski's career trajectory and think otherwise.
Zaleski was selected out of Indiana State by the White Sox in the 30th round of the 2004 MLB Draft and spent the next 11 seasons pitching in the Minors. Zaleski made 316 appearances, of which 110 were starts, for Rookie-level Great Falls, Class A Kannapolis, Class A Advanced Winston-Salem, Double-A Birmingham and Triple-A Charlotte. He also spent parts of six seasons with the Knights as part of the International League.
But this Minor League journey without a callup to the bigs ultimately shaped Zaleski for his current job as pitching coach with Kannapolis within the White Sox system.
"I was a good pitcher, but I probably lacked stuff that gets most guys to the big leagues. I knew that. I was real with myself. I was just happy to be able to continue to put on a jersey and keep playing," Zaleski said. "The knowledge I learned from my pitching coaches -- Dot [Richard Dotson], J.R. Perdew, the list goes on.
"[Bobby] Thigpen, [Brian] Drahman, [Curt] Hasler and even a little bit that I got to work with [White Sox pitching coach Don Cooper] this past year, I always felt as if I would be a better coach with the knowledge that I have then I would be a player. If I can teach the kids who have way better stuff then I ever had how to pitch and deliver in what they are feeling out there, then that's the joy for me now."
Alec Hansen emerged as one of the key hurlers Zaleski worked with last season as pitching coach for Great Falls, with the White Sox second-round pick in the 2016 Draft dominating the Pioneer League. This position brought baseball full circle for the 35-year-old Zaleski, who posted a 3.35 ERA over 24 games with Great Falls in '04.
Zaleski even repeated playing days by staying with a Montana host family in Lynn and Terry Williamson.
"When I found out I got Great Falls, I started looking at apartments, and they are 12 months' rent," said Zaleski with a laugh. "And I was not willing to do that."
Chris Sale received the nod as the best pitcher Zaleski worked with in his decade-plus as a player, explaining Sale was "on a whole other level" when the southpaw arrived at Charlotte in 2010. He also says Giancarlo Stanton and Paul Goldschmidt were the best hitters he faced.
"They both got me," Zaleski said. "But I got them back."
As far as a standout moment, Zaleski pointed to living with fellow hurlers Brian Omogrosso and current Great Falls pitching coach John Ely with Birmingham in 2009.
"It was quite the enjoyable year," Zaleski said. "We would walk down to the gas station, pick up the necessities and walk back to the apartment."
New memories are being formed by the Addison, Ill., native, who eventually could fulfill his Major League dream by now following a different path.