Redbirds' title speaks to organization's depth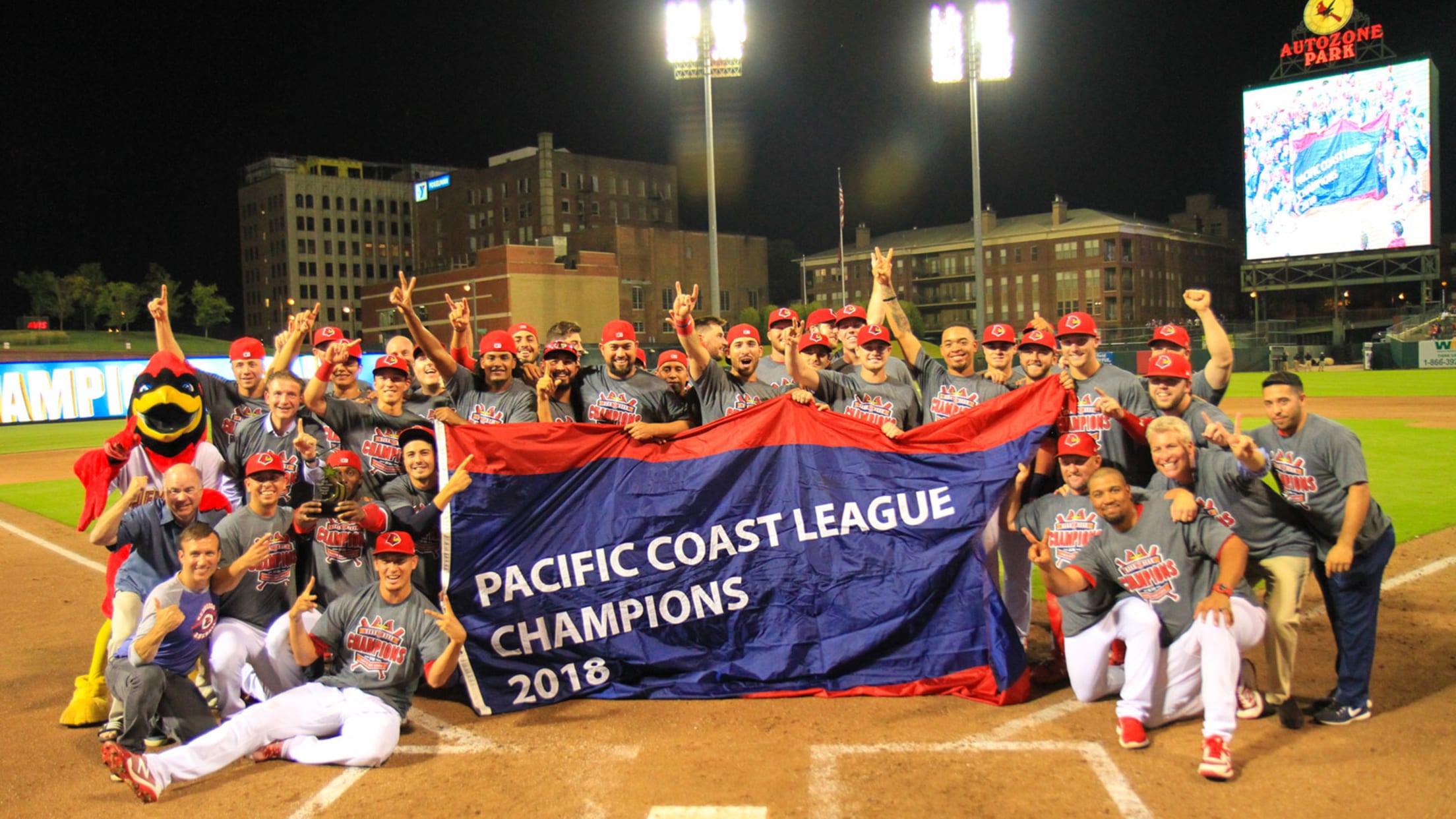 ST. LOUIS -- The Triple-A Memphis Redbirds are now back-to-back Pacific Coast League champions after defeating the Fresno Grizzles, 5-0, on Saturday night. It's an accomplishment that showcases the depth in the organization, considering the roster overhaul that involved Memphis having to restock its roster with players from Double-A Springfield
ST. LOUIS -- The Triple-A Memphis Redbirds are now back-to-back Pacific Coast League champions after defeating the Fresno Grizzles, 5-0, on Saturday night. It's an accomplishment that showcases the depth in the organization, considering the roster overhaul that involved Memphis having to restock its roster with players from Double-A Springfield after several Redbirds joined the big league club when rosters expanded Sept 1.
"Having been a part of three teams that have [won Minor League championships], it's teams that are fundamentally sound, but it's also teams that stay engaged with wanting to do it, because guys can lose interest, believe it or not," Cardinals manager Mike Shildt said.
St. Louis is playing through the hot and cold of baseball right now. The Cardinals had a remarkable August that revived their season following Shildt's takeover as manager, but their backs are against the wall again.
Following Saturday's 17-4 loss, which had the Cards on the outside looking in in the National League Wild Card race, Shildt insisted there is no change in message, and the team doesn't need the pep talk. It could be April 3 or March 5, Shildt's goal for the Cardinals remains the same.
"You have to have a team goal, and I don't know what else a team goal should be in a competitive environment at the highest level other than winning championships," Shildt said "If you communicate that's what the expectation is, then everything works off of that."
Sean Collins is a reporter for MLB.com based in St. Louis.