Wright on hitless rehab debut: 'I'll take it'
Mets captain goes 0-for-4 as DH for Class A Advanced St. Lucie on Tuesday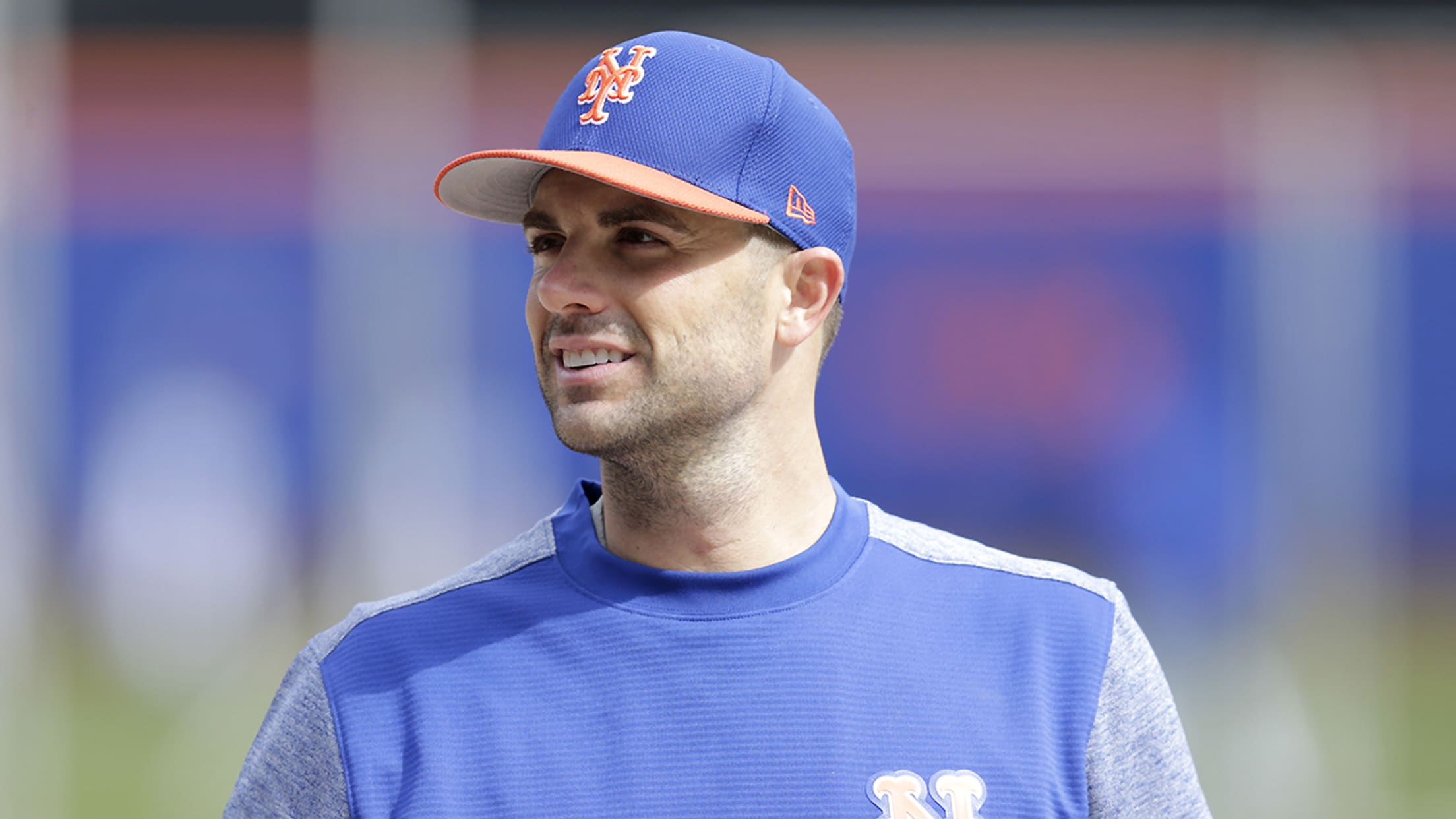 Third baseman David Wright hasn't played a game for the Mets since May 27, 2016. (AP)
PORT CHARLOTTE, Fla. -- David Wright moved from basic baseball activities to an actual game on Tuesday.The Mets' injury-plagued captain, who hasn't appeared in a game in over a year, went 0-for-4 as the designated hitter for the Class A Advanced St. Lucie Mets in their 6-3 loss to the
PORT CHARLOTTE, Fla. -- David Wright moved from basic baseball activities to an actual game on Tuesday.
The Mets' injury-plagued captain, who hasn't appeared in a game in over a year, went 0-for-4 as the designated hitter for the Class A Advanced St. Lucie Mets in their 6-3 loss to the Charlotte StoneCrabs in a Florida State League game at Charlotte Sports Park.
"It was a lot of fun. It was a long time coming. There's still quite a bit to go to where I want to be, but it was a good first step. [My back] felt pretty good. There are going to be some challenges ahead, I'm sure," said Wright.
"As far as a good first step, I'll take it. Certainly sooner rather than later I want to see some results, have some better at-bats. It's not going to come overnight. I haven't played in over a year, so it's going to be somewhat of a slow process."
Batting third against Tampa Bay prospect Eduar Lopez, Wright reached base on an error in the top of the first when third baseman Kevin Padlo fielded Wright's grounder but dropped the ball while removing it from his glove.
Lopez caught Wright looking at a 3-2 breaking ball with John Mora in scoring position at second base in the third. The right-hander followed that up with another strikeout of Wright in the sixth, though swinging.
Wright's night ended with a popout to first base to lead off the eighth.
"Certainly going to want results here fairly soon. You always want to go out there and get hits and produce. I felt I had a couple of good at-bats, had a couple of poor at-bats. I think that's to be expected," Wright said.
"Every day it's going to be kind of a new challenge for me. There are some hurdles I'm going to have to overcome. We're kind of running out of time on this season."
Port Charlotte, home to one of six teams on Florida's Gulf Coast, seemed like an unlikely destination to start a rehab assignment for a veteran like Wright as St. Lucie opened a six-game road swing.
However, with Wright ready for activity and regular third baseman Jhoan Urena promoted to Triple-A Las Vegas on Monday, the Mets decided to insert Wright into the lineup for his first action of the year.
The seven-time All-Star and two-time Gold Glove Award winner debuted with New York the year after an All-Star season in 2003, when he helped lead St. Lucie to an FSL title over Dunedin.
He has been a fixture in New York's blue and orange ever since.
Wright, 34, is the longest-tenured MLB player to compete with one team, having played in 1,583 games with the Mets. However, after being diagnosed with spinal stenosis in 2015 and undergoing neck surgery for a herniated disc in '16, Wright and his playing time were limited, as the Virginia native participated in just 75 games over those two seasons.
His last Major League game was May 27, 2016, going 1-for-4 with a homer in a 6-5 win over the Dodgers at Citi Field.
Wright attempted a return in Spring Training but was soon shut down because of a right shoulder impingement that prevented him from throwing.
Last Wednesday, Mets general manager Sandy Alderson did not sound optimistic when he addressed Wright's prospect of playing third base next year.
"I don't know how many answers he will have or we will have through the course of this season," Alderson said.
Mets manager Terry Collins called Tuesday's game a "huge step" for Wright in his effort to return to the Majors this year.
"His mindset is that he wants to get back and play this season," Collins said before Tuesday's game against the D-backs. "That was his goal when he set out starting the baseball activities, that he was going to push himself to get back. He knew it was going to be in September."
Bill Whitehead is a contributor to MLB.com based in Florida.