Marlins' spring winning streak ends at 11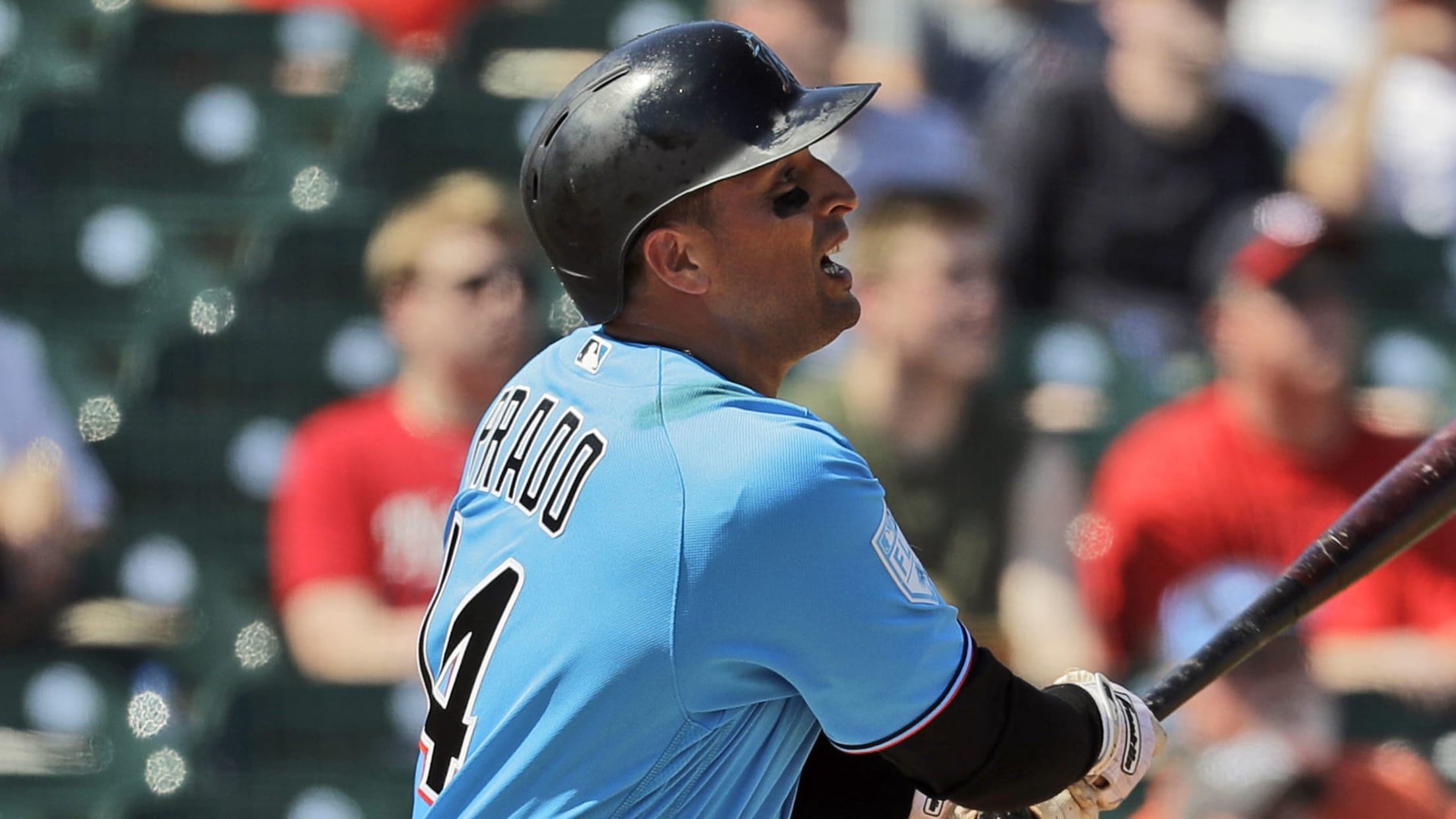 PORT ST. LUCIE, Fla. -- The Marlins' franchise-tying Spring Training winning streak came to an end on Thursday. And this one went all the way to 11. Left-hander Steven Matz allowed just six hits as the Mets beat Miami, 6-0, to end the Marlins' 11-win streak. It was the second
PORT ST. LUCIE, Fla. -- The Marlins' franchise-tying Spring Training winning streak came to an end on Thursday.
And this one went all the way to 11.
Left-hander Steven Matz allowed just six hits as the Mets beat Miami, 6-0, to end the Marlins' 11-win streak. It was the second time this season the Marlins had been shutout. The club's previous longest Grapefruit League winning stretch was from Feb. 28 to March 8 back in 1997. This Miami squad last lost 4-1 against the Houston Astros in Jupiter, Fla., on March 7.
"You want to win every game you play in," Marlins manager Don Mattingly said. "Honestly, you play to win. But you're preparing and playing different lineups and different guys to get them ready.
"But, in general, you don't mind winning games. It's a good feeling you want guys to have."
Mattingly said the work on the mound was key to the winning stretch.
"Our pitchers have thrown the ball good for the most part and kept us in games and given us a chance to win. It's been fun, but you don't think about it much until it starts to grow a bit," the fourth-year manager said.
Marlins infielder Martin Prado said having a winning culture is important as young talent develops -- something he experienced as he came up through the Atlanta Braves' farm system.
"I came up with the Braves, and they won for 15 years straight," said Prado, who spent 10 minutes giving tips to outfielder Peter O'Brien at his locker following the loss. "They took that winning mentality into Spring Training.
"That's the thing Donnie and the new ownership here are trying to implement with the young guys: No matter where you're playing, every time you step on the field you're just playing to win.
"Respect the game and play it the right way. When you win, everybody just gets loose, they believe and come to the field happy. It just keeps rolling, and the Minor Leagues feed off their big league team winning."
Making moves
Miami pared down the number of players at Grapefruit League camp with a few roster moves earlier in the day.
The club made two moves involving outfielders; veteran Curtis Granderson was selected from New Orleans, and Miami's No. 27 prospect Austin Dean was sent to Triple-A New Orleans.
Granderson, 38, signed a minor-deal with the Marlins in early February and was expected to make the team at the time. A 15-year veteran of six Major League clubs, Granderson has 332 career home runs, and is hitting .160 through 10 games with one homer and three RBIs in Spring Training.
Meanwhile, Dean has had a stellar spring. The righthanded-hitting Texan sports the fourth-highest batting average on the team at .364, and has driven in seven runs and swiped three bases in 16 games. Dean, 25, played in 34 games for Miami last season, notching four homers and 14 RBIs, yet hit just .221.
The Marlins also re-assigned catcher Rodrigo Vigil, and pitchers Mike Kickham and Hector Noesi to Minor League camp. They also reached one-year contracts with all 26 pre-arbitration players for 2019, including pitchers Pablo Lopez, Caleb Smith, Tyler Kinley and outfielder Garrett Cooper.
The team has now filled its 40-man roster, with 39 players still in camp.
Winding down
With only three Spring Training games remaining, Prado said he couldn't believe camp was winding down and that it was time to get up to speed. Prado had two of the Marlins' six hits against Matz, ripping a double to right-center in his first at-bat then singling through the hole between third base and shortstop in the third inning.
"Spring Training's almost over, and I'm like, 'Yeah, I've got to get it going.' It's good to get the hits, but to mentally prepare is more important. You just have to get ready for the grind and the season," said, Prado, who raised his spring average to .300.
Catching up
Mattingly said he did not have a date for when catcher Jorge Alfaro (bruised right knee) would get into a game. Alfaro has hit in Minor League games, participated in catching and blocking drills and has caught bullpen sessions.
"We're getting on track with him. We're feeling pretty confident he's going to be ready," Mattingly said of Alfaro, who is expected to be the starting catcher but has only appeared in three spring games.
Up next
Miami next hosts the Washington Nationals at 7:05 p.m. ET on Friday in Jupiter. Right-hander Dan Straily will make his final Spring Training start for the Marlins.