Familia's arm 'feels great' in rusty return to Mets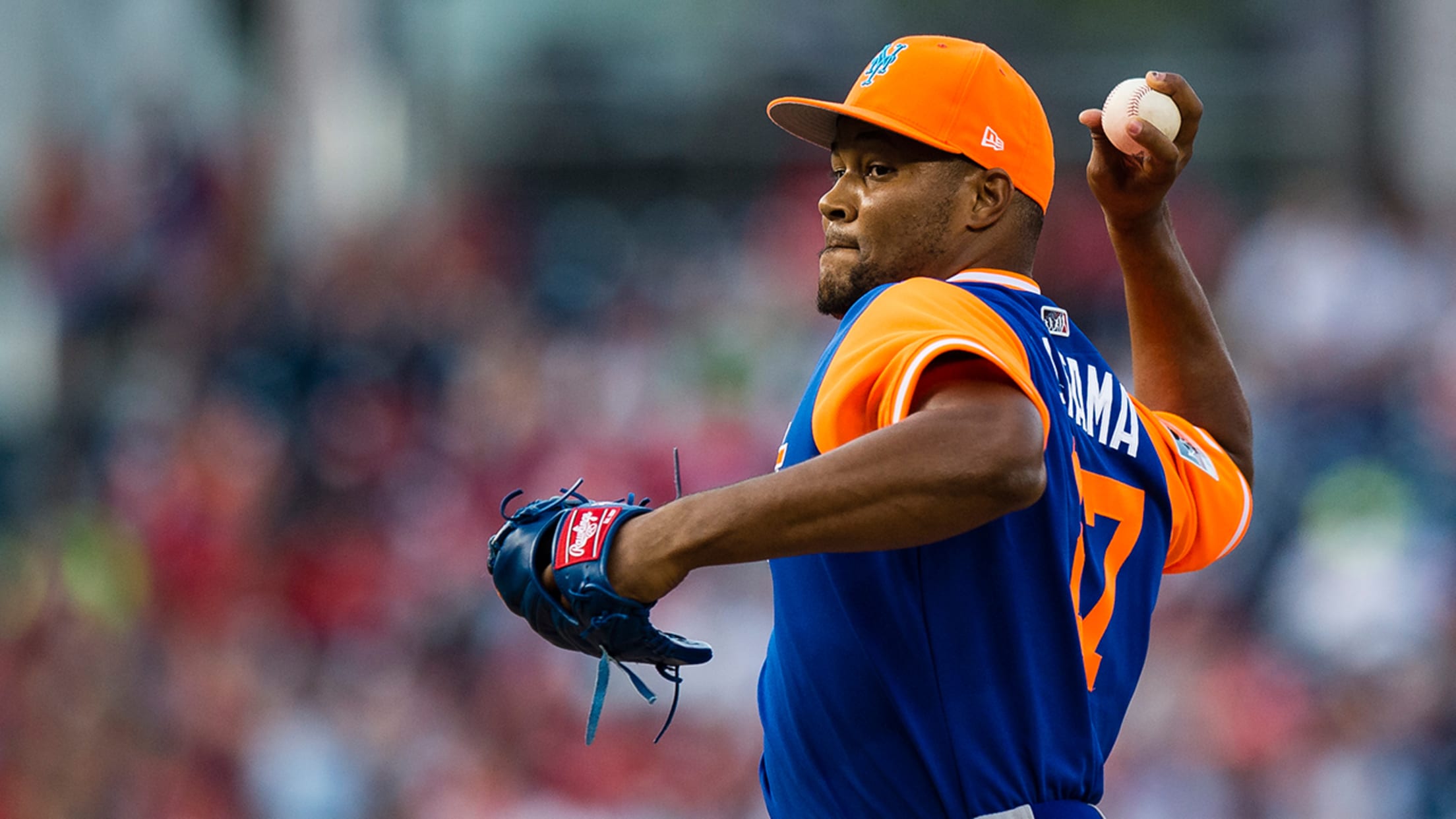 Jeurys Familia allowed three runs on four hits in his first appearance since May 10. (Getty)
WASHINGTON -- The Mets figured that it would take Jeurys Familia a few outings of ramping up before he looked like his old self again. And if his outing in Saturday's 9-4 loss to the Nationals was any indication, they were right to expect some rustiness.Making his first big league
WASHINGTON -- The Mets figured that it would take Jeurys Familia a few outings of ramping up before he looked like his old self again. And if his outing in Saturday's 9-4 loss to the Nationals was any indication, they were right to expect some rustiness.
Making his first big league appearance since having surgery to fix a blood clot in his throwing shoulder early in the season, Familia struggled. He allowed three runs on four hits and two walks in an inning.
"I think I tried too much today," said the closer, who last pitched for the Mets on May 10. "My sinker had a good movement, just I missed [with it] some a couple times. I didn't have my command."
Manager Terry Collins stayed true to his plan of easing in Familia back in by having him pitch in non-save situations. The 27-year-old right-hander came in Saturday's game with the Mets down, 6-4, in the bottom of the eighth inning before the Nats put the game away. For now, the closer role will still belong to midseason acquisition AJ Ramos.
"He's just rusty," Collins said of Familia. "What's the proper rehab? No one knows. Be it five innings or five appearances or whatever it might be, there's no guarantees [he'll be his old self]. It just tells you just how this league is. This guy's got [a 97-mph fastball] and the slider wasn't there today."
The Mets' bullpen is a much different unit today than the one Familia left after making just 11 appearances back in May. But a return to vintage form could bolster a relief corps that is looking to forge a new identity down the stretch and into 2018. The Mets hope that return comes sooner rather than later.
"I think really two more outings and I'll be OK," Familia said. "I just gotta get used to [it]. Then everything will be fine because my arm feels great, one hundred percent. That's what matters right now to me."
Daniel Shiferaw is a contributor to MLB.com based in Washington.