Mets finalize Opening Night roster
Henderson, Verrett, Plawecki make team; Reynolds among those sent to Triple-A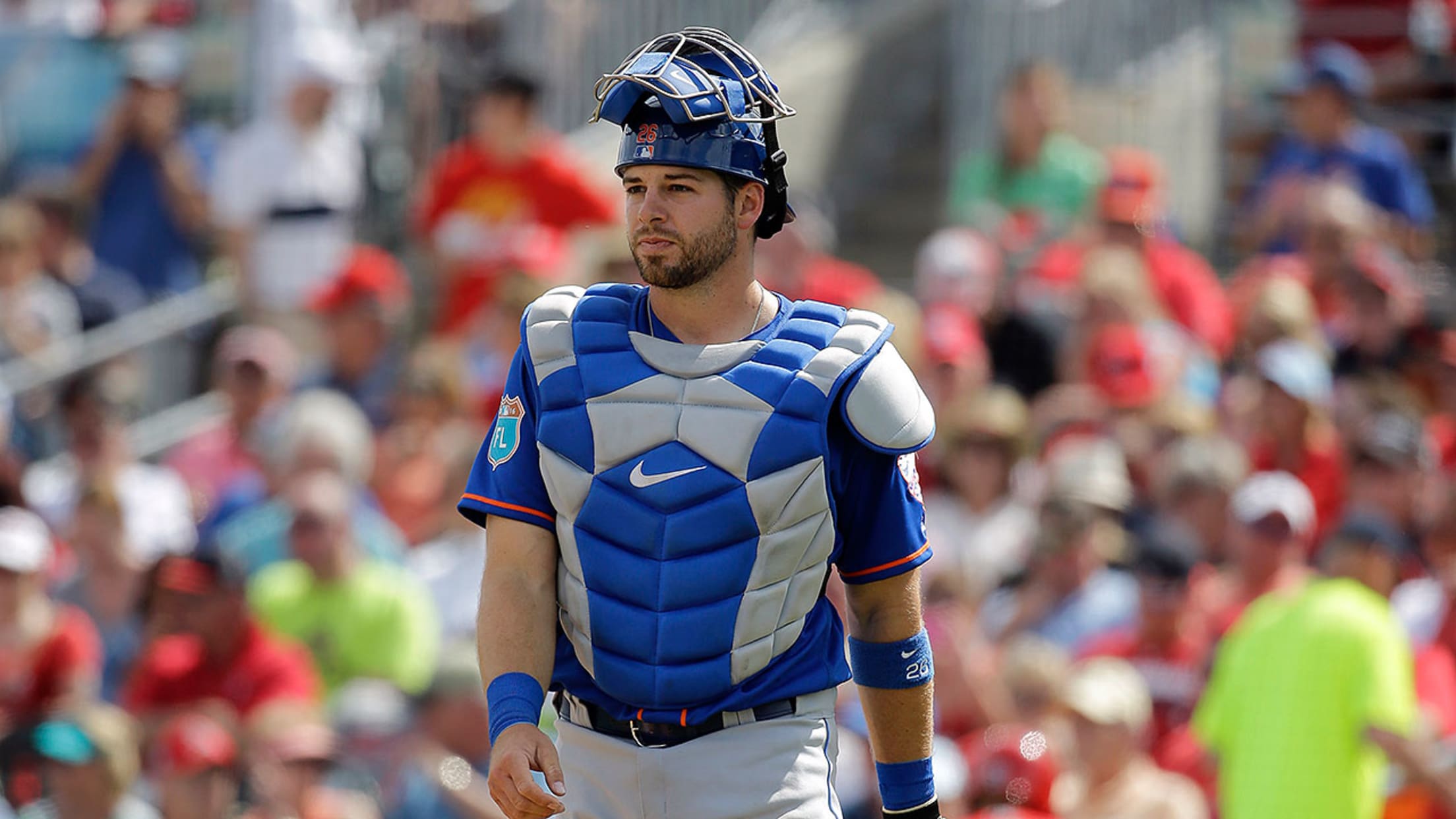 The Mets decided to carry Kevin Plawecki on their Opening Night roster. (AP)
LAS VEGAS -- After spending much of the spring kicking around the idea of carrying an extra bench player for their Opening Week series against the Royals, the Mets instead opted for a more standard roster composition when they made their final cuts Friday at Cashman Field.Right-handers Jim Henderson and
LAS VEGAS -- After spending much of the spring kicking around the idea of carrying an extra bench player for their Opening Week series against the Royals, the Mets instead opted for a more standard roster composition when they made their final cuts Friday at Cashman Field.
Right-handers Jim Henderson and Logan Verrett made the Opening Night bullpen over lefty Sean Gilmartin, who will remain in Las Vegas to stretch out as a starter. The Mets' desire to use a six-man relief corps in Kansas City diminished after Matt Harvey experienced a medical scare last week in Florida, giving them more reason to protect themselves with a strong bullpen.

"I'm ready to help the team," said Verrett, who posted a 3.03 ERA in four starts and 10 relief appearances for the Mets last season, when he bounced between New York and Triple-A Las Vegas. "Whatever they ask of me, I'll go out there and do my best to help us win some games. I'm very excited to be on the roster."
The Mets also declined to carry shortstop Matt Reynolds, who would have made the bench had the club carried an extra position player.
Rather than also send backup catcher Kevin Plawecki to Las Vegas for more seasoning, the Mets decided to carry him on the Opening Night roster over Johnny Monell or any external options.
"I'm obviously happy with the result, and just ready to focus on Kansas City and the upcoming season," Plawecki said. "I'm just excited and ready to get the season going."
The team sent pitchers Zack Thornton, Erik Goeddel and Gilmartin to Las Vegas to pare down its roster to 25, as well as Reynolds and Monell. The Mets also placed rehabbing pitchers Zack Wheeler and Josh Edgin on the 15-day disabled list.