Mets unlikely to repeat mega Deadline deal
Cespedes acquisition 'worked out really well' last year, but Alderson focused more on middle relief help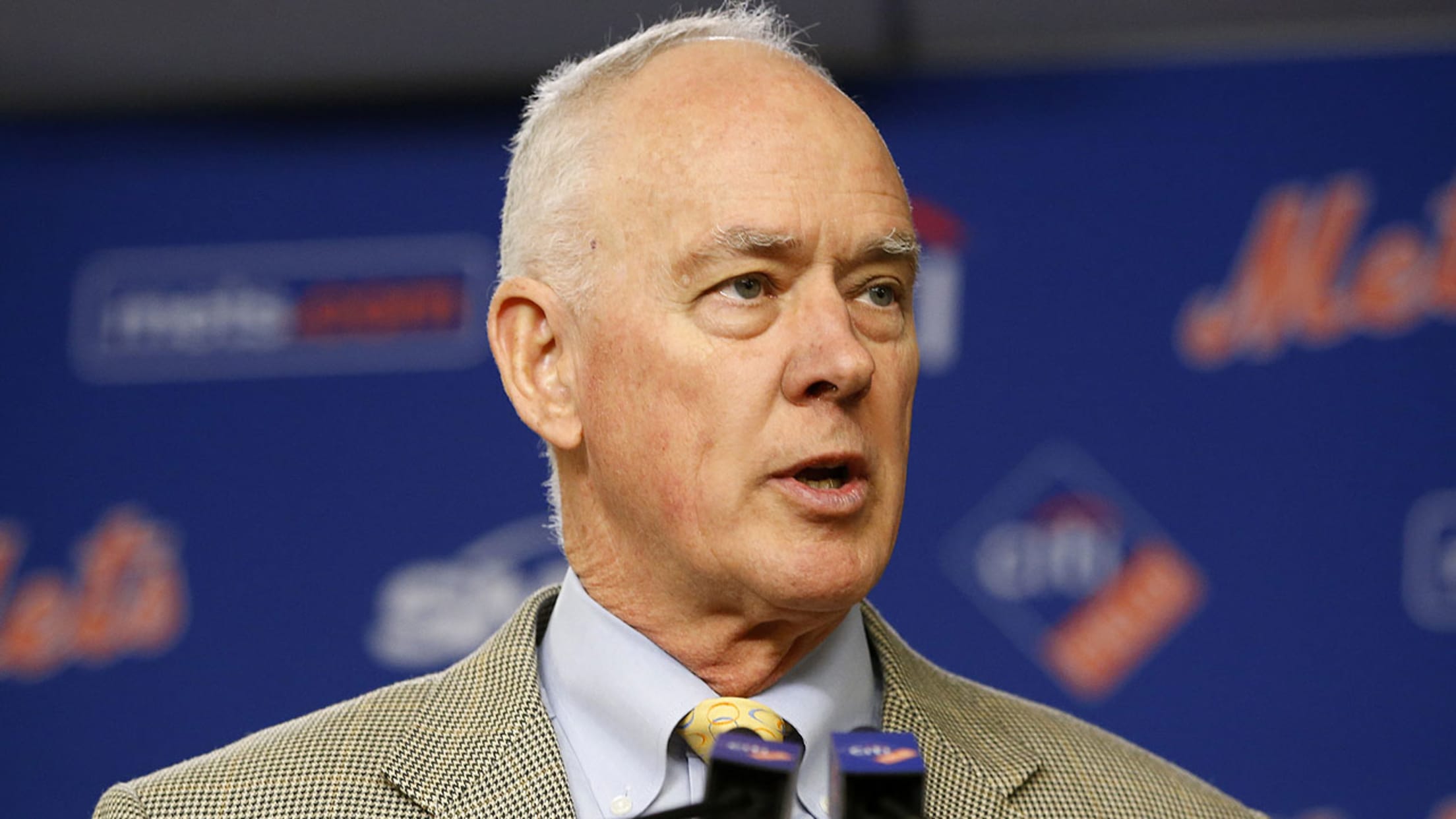 Alderson: "I enjoy sizzle as much as anybody. Those are the fun aspects of the job. But at the same time, you have to be realistic." (AP)
NEW YORK -- Nearly one year to the day after altering franchise history with a non-waiver Trade Deadline deal for Yoenis Céspedes, general manager Sandy Alderson said the Mets are unlikely to make a similar type of big-splash move.The Mets, Alderson said, are trying to acquire a relief pitcher prior
NEW YORK -- Nearly one year to the day after altering franchise history with a non-waiver Trade Deadline deal for Yoenis Céspedes, general manager Sandy Alderson said the Mets are unlikely to make a similar type of big-splash move.
The Mets, Alderson said, are trying to acquire a relief pitcher prior to the Aug. 1 Deadline. But they consider trading for a starter "unlikely" and a starting position player "unrealistic."
"Look, this is the entertainment business," Alderson said. "We talk about steak and sizzle. I enjoy sizzle as much as anybody. Those are the fun aspects of the job. But at the same time, you have to be realistic about where one can improve, and what makes sense short term and long term."
Though the Mets have already looked into deals to address every aspect of their third-place roster, they are unwilling to approach the types of prices other teams are charging. The deal that the Cubs made Monday to acquire closer Aroldis Chapman from the Yankees for four players, including blue-chip prospect Gleyber Torres, only underscored Alderson's hesitancy.
• Cubs get Aroldis from Yanks in blockbuster
"For whatever reason, clubs keep asking for the top tier of our system," Alderson said, referring to elite Mets prospects such as Dominic Smith and Amed Rosario. "We're simply not going to move players that we think are going to have a significant role for us in the somewhat near future, for the possibility of getting kind of the unique return that we got last year."
Without using names, Alderson also shot down a weekend report that the Mets are in talks to acquire catcher Jonathan Lucroy from the Brewers, calling it "dead on arrival." Regarding starting pitching, he reiterated that his team is hopeful Zack Wheeler can return, possibly by the end of August, to boost that unit.
The only concessions Alderson made were that the Mets are not by any means sellers, and that to the contrary they are actively pursuing bullpen help. But even in that arena, the Mets are looking at middle relievers, not high-priced back-end arms such as Chapman.
To improve, Alderson said multiple times, the Mets simply must find better results with the roster that's already installed.
"Last year worked out really well," Alderson said. "Deals at the Deadline don't always work out that well. In fact, that was a fairly unique combination of events. But I've got a lot of confidence in the team that we have. There's no reason that we can't be a little bit better the rest of the season than we have been so far, and if we are a little bit better, we'll be in good shape."