Mets to play Army in exhibition matchup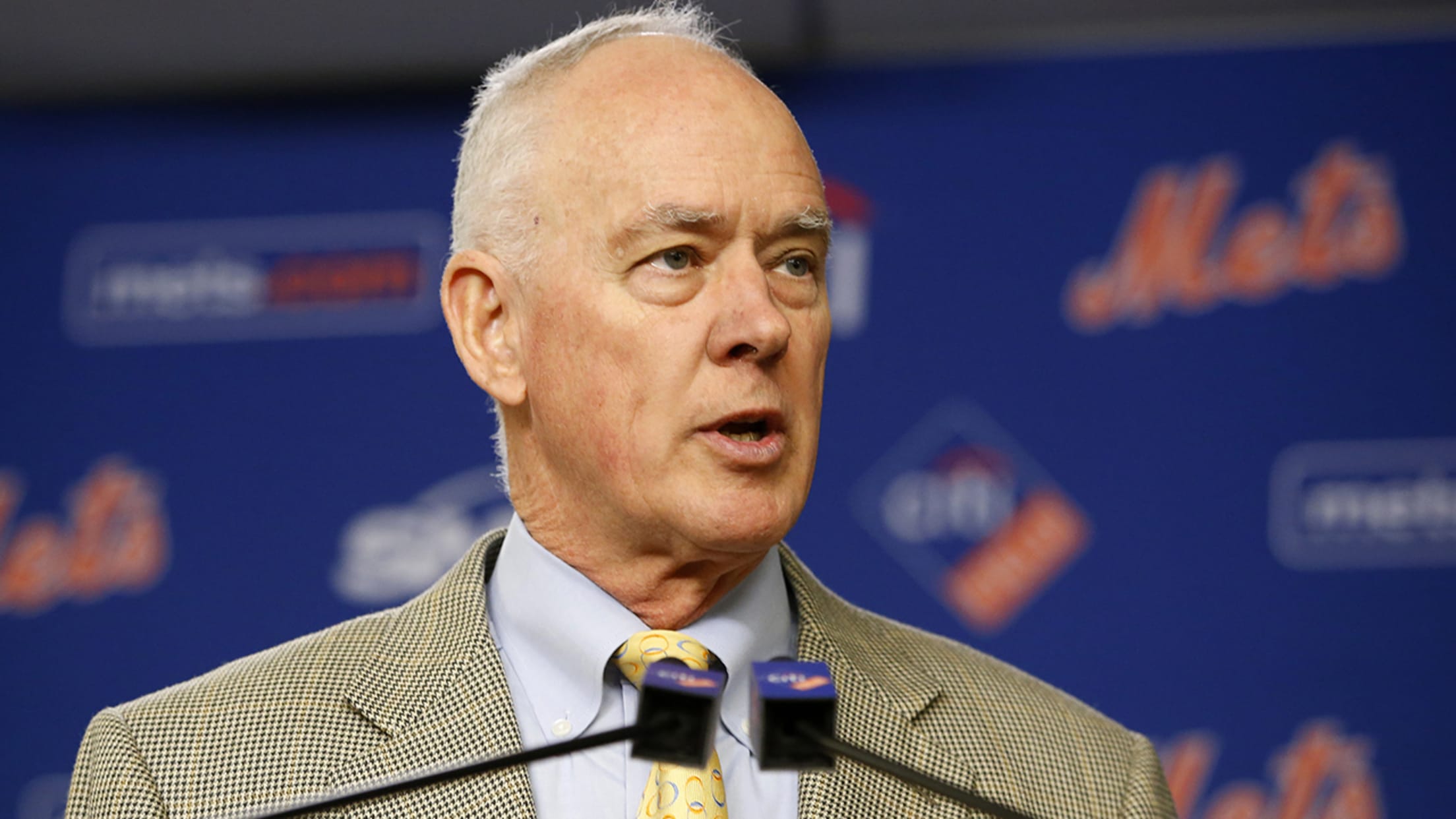 General manager Sandy Alderson and the Mets will finish Spring Training with a game against Army at Doubleday Field. Kathy Willens/AP (Kathy Willens/AP)
PORT ST. LUCIE, Fla. -- The Mets will end their Spring Training schedule close to home, with a March 31 exhibition against the United States Military Academy at West Point, N.Y. The game comes a year after Mets general manager Sandy Alderson, a former Marine, and chief operating officer Jeff
PORT ST. LUCIE, Fla. -- The Mets will end their Spring Training schedule close to home, with a March 31 exhibition against the United States Military Academy at West Point, N.Y. The game comes a year after Mets general manager Sandy Alderson, a former Marine, and chief operating officer Jeff Wilpon visited the West Point campus.
"Sandy Alderson and I were so inspired by our visit to the West Point campus last year that we wanted our players to have that experience," Wilpon said in a statement. "The Mets are proud to be able to continue the strong bond we have with our military and this is a new way to show our appreciation for the sacrifices and bravery of our nation's armed forces. We are looking forward to the game."
The game is part of a growing trend that has seen Major League Baseball teams play in military settings. Last July, the Braves and Marlins played a game at Fort Bragg in North Carolina. And the Red Sox and Nationals recently announced that they will play a spring exhibition at the U.S. Naval Academy in Annapolis, Md.
We will play an exhibition game at West Point's Doubleday Field at Johnson Stadium against the Army baseball team on Friday, 3/31 at 3:00p. pic.twitter.com/rng29U9URu

— New York Mets (@Mets) February 15, 2017
The Mets' visit to West Point will be the ninth in team history, but first since 1984. Mets teams regularly visited the campus -- approximately a 60-mile drive from Flushing -- in the '60s and '70s, while Army regularly scheduled exhibition games against MLB teams from 1914-86. This year's game represents a renewal of that tradition.
"We are excited to have the New York Mets back at West Point before the start of the 2017 Major League Baseball season," Army athletic director Boo Corrigan said. "We would like to thank the Wilpon, Katz and Alderson families for renewing this longstanding tradition of us hosting a professional baseball organization. This is a great opportunity for our cadets and the entire West Point community."
The Mets will travel back to New York following their March 29 Grapefruit League finale against the Braves in Lake Buena Vista, Fla., then face Army two days later. Army's West Point Ticket Office will release ticketing information for the game at a later date.