Feliz escapes jam and Astros top Phillies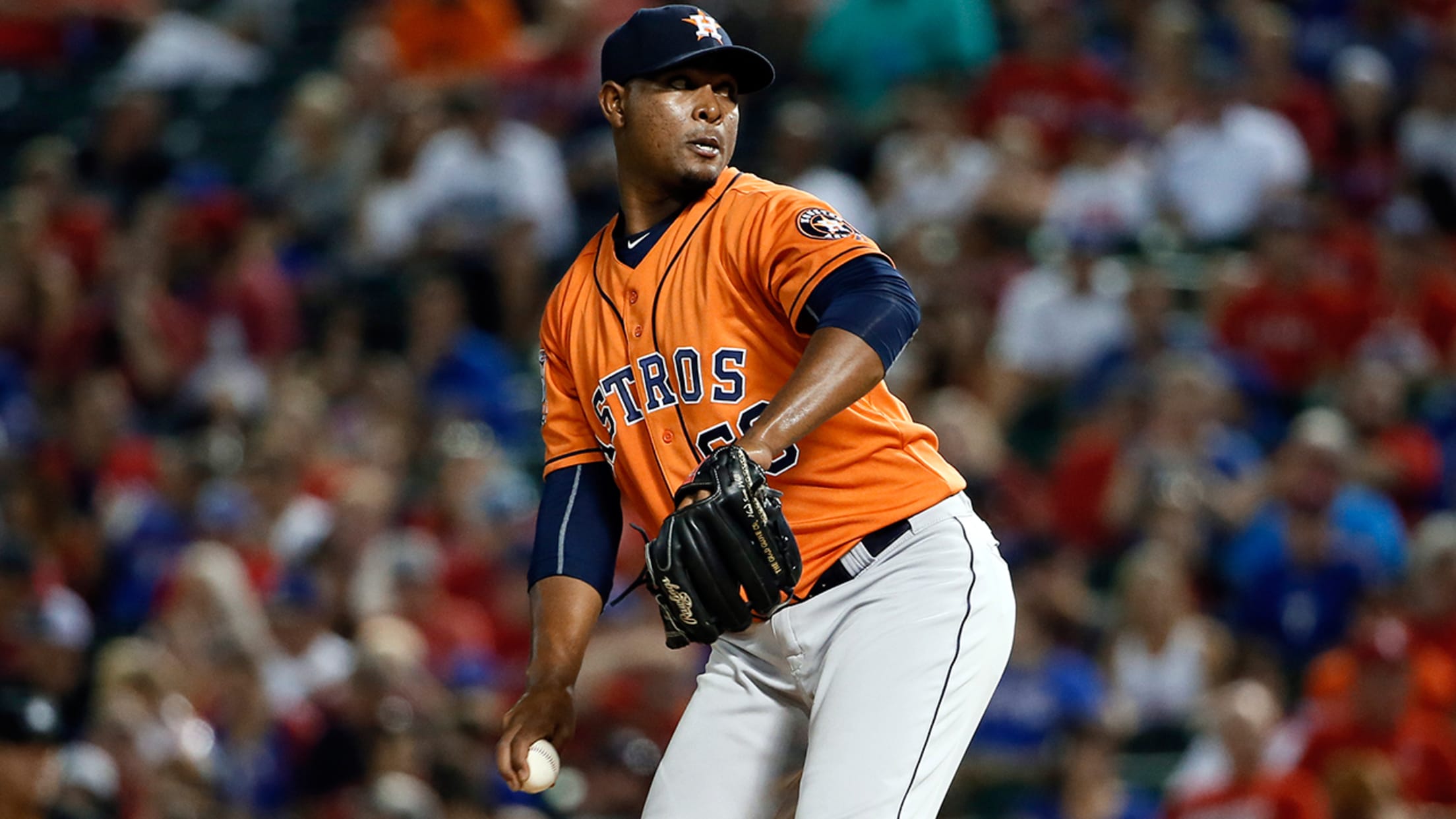 Michael Feliz worked four innings versus the Phillies on Wednesday, giving up one run while fanning four and walking three. (AP)
KISSIMMEE, Fla. -- After wriggling out of a bases-loaded jam in the first inning by allowing just one run, Astros pitchers shut down the Phillies en route to a 2-1 win on Wednesday night at Osceola County Stadium.Astros starter Michael Feliz gave up three walks, one hit and one run
KISSIMMEE, Fla. -- After wriggling out of a bases-loaded jam in the first inning by allowing just one run, Astros pitchers shut down the Phillies en route to a 2-1 win on Wednesday night at Osceola County Stadium.
Astros starter Michael Feliz gave up three walks, one hit and one run in the first inning and got a strikeout of Freddy Galvis to strand the bases loaded. That began a stretch in which he sent down 10 batters in a row through the fourth inning.
The run the Phillies scored in the first inning came on an RBI single by Cedric Hunter. Preston Tucker tied the game in the fifth inning when he shot an RBI single to right field, and the Astros took a 2-1 lead later in the inning when Colby Rasmus grounded out to second base.
The Astros had five hits -- Jason Castro with three and Tucker with two.
Phillies starter Charlie Morton threw 5 1/3 innings and gave up two runs and (none earned) and four hits while striking out five hitters. Astros reliever James Hoyt continued his solid spring by throwing 1 2/3 scoreless innings.
Up next for Phillies: The Phillies once again hit the road Thursday, this time heading to Champion Stadium to face the Braves at 6:05 p.m. ET. Left-hander Adam Morgan, who is battling righty Vince Velasquez for the fifth starter's spot, makes his fifth Grapefruit League start. He hasn't allowed a run in his last three starts and has a 2.00 ERA this spring. The game is on MLB.TV and Gameday Audio.
Up next for Astros: Left-hander Dallas Keuchel takes the mound when the Astros face a split squad of Mets at 12:05 p.m. CT Thursday in Port St. Lucie, Fla. Keuchel has appeared in two Grapefruit League games, allowing two hits and one run while striking out five in five innings. Carlos Correa will make the trip with a chance to face Mets ace Matt Harvey. The game is on MLB.TV and Gameday Audio.