Trout on track for Friday return to lineup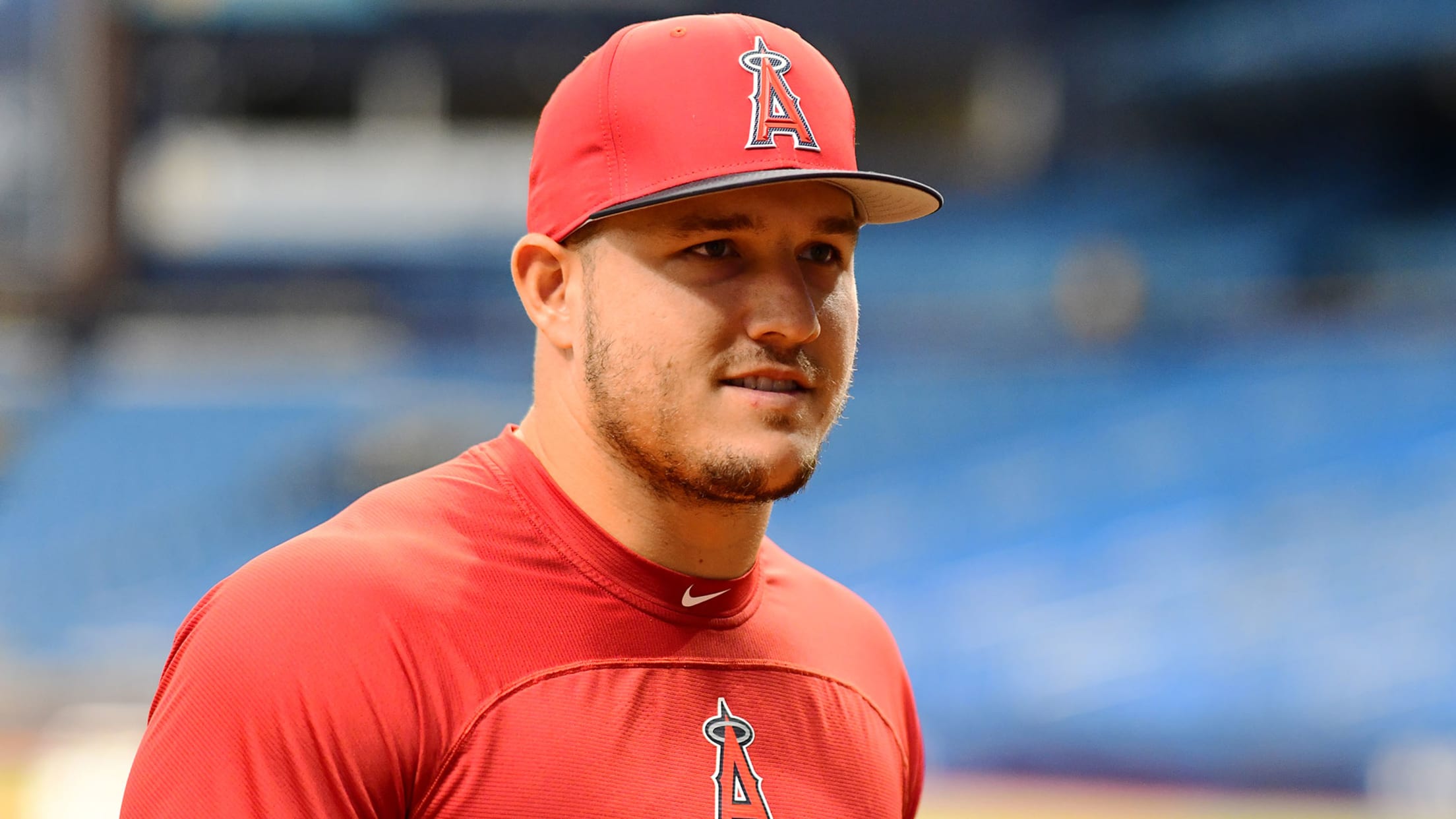 ANAHEIM -- The Angels are hoping they won't have to do without Michael Trout for much longer.Trout was out of the lineup for the seventh consecutive game on Wednesday with a right wrist contusion, but the Angels remain optimistic that the superstar center fielder will be able to return on
ANAHEIM -- The Angels are hoping they won't have to do without Michael Trout for much longer.
Trout was out of the lineup for the seventh consecutive game on Wednesday with a right wrist contusion, but the Angels remain optimistic that the superstar center fielder will be able to return on Friday against the A's. Trout has not played since Aug. 1, when he jammed his wrist on an awkward feet-first slide into third base during a game against the Rays.
Trout received a cortisone injection on Monday to help calm the inflammation in his wrist and is expected to come to Angel Stadium on Thursday's off-day to throw and attempt to swing. He'll have another opportunity to test his wrist during batting practice on Friday.
"Mike feels much better," manager Mike Scioscia said. "He'll come in tomorrow and throw a little bit, see how it feels, possibly swing the bat. He'll take batting practice hopefully on Friday and see if he's ready."
The Angels have gone 4-3 in their first seven games without Trout in their lineup. The 27-year-old is batting .309 with an MLB-high 1.083 OPS, 30 home runs and 60 RBIs in 109 games this season.
The Ohtani brief
Shohei Ohtani will throw his light bullpen session on Saturday with the catcher standing up, which Japanese pitchers often do during their first few Spring Training throwing sessions. It'll be Ohtani's first time throwing off the mound since receiving stem-cell and platelet-rich plasma injections in his injured right elbow on June 7.
"By his comfort level, the catcher will be standing up for his bullpen [session]," Scioscia said. "Just to get used to the slope."
While Ohtani's initial bullpen sessions will not affect his availability as a hitter, Scioscia acknowledged that the Angels will have to eventually insert recovery days into Ohtani's program as he progresses deeper into his rehab.
"That's going to be driven by our medical staff," Scioscia said. "We'll get evaluations on when he's available to hit. These light bullpens that he's starting out with aren't going to affect that, but I know at some point, obviously, when he starts to step things up, there are going to be some recovery days involved."
Once Ohtani is ready to start again, the Angels will likely follow the same schedule they developed earlier in the season for the two-way phenom, which had him out of the lineup the day before, the day after and the day of his outing.
Ohtani was not in the Angels' starting lineup on Wednesday against Tigers left-hander Blaine Hardy. The 24-year-old is batting .175 with a .523 OPS in 65 plate appearances against lefties this season.
Worth noting
• Nick Tropeano said he received a cortisone injection in his inflamed right shoulder on Monday and is expecting to rest for the next four to five days. Tropeano has dealt with bursitis in the shoulder throughout the season, which led to his third stint on the disabled list on Tuesday.
"This is something I've been battling all year," Tropeano said. "I want to be out there. I want to be helping this team win, but at the same time, it's something I've got to attack head-on. I got another injection into my shoulder just to kind of relieve some of the stress in there. They wanted to give it four to five days to kind of let it do its thing instead of trying to push me back. I'm not sure how long this will be. Hopefully it's just the 10 days, but you never know with this bursitis stuff."
Scioscia said the Angels have not yet decided who will start in Tropeano's place on Sunday against the A's. Left-hander Andrew Heaney could come back and pitch on normal rest because of Thursday's off-day, but Scioscia said the Angels could also "mix and match" in a bullpen game.
• The Angels are hoping left-hander Tyler Skaggs (left adductor strain) will be able to come off the disabled list on Saturday and start against the A's. Skaggs threw a bullpen on Wednesday and will be evaluated before the Angels decide if he's fit to return.
• Top prospect Jo Adell has not played for Double-A Mobile since Aug. 2 because of a jammed right thumb, though he has resumed hitting off high-velocity pitching and is expected to return to action soon.