Winters will lead All-Star Game umpiring crew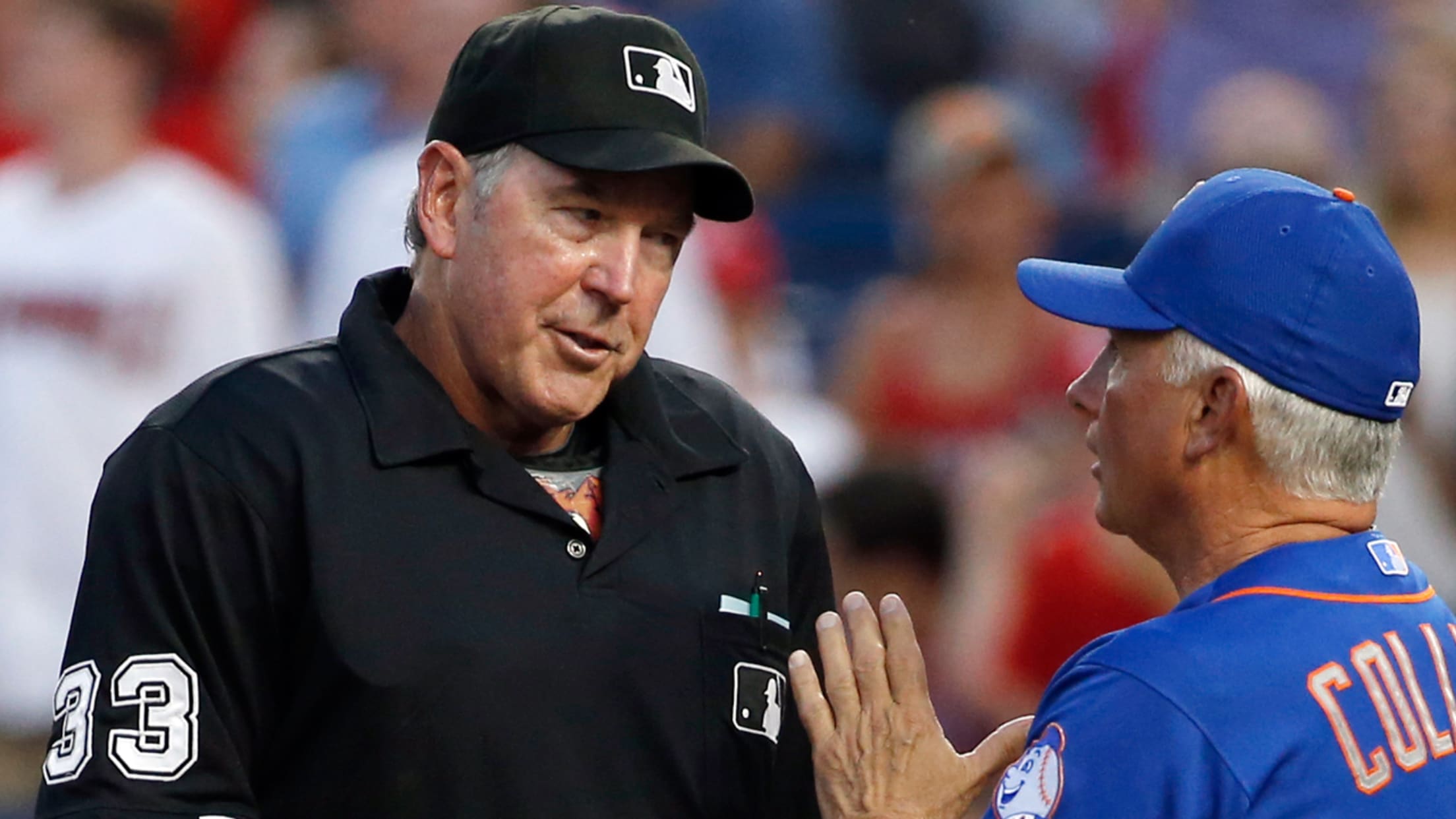 This will mark the first time Mike Winters has served as crew chief for an All-Star Game. (AP)
San Diego native and 27-year MLB umpiring veteran Mike Winters will call balls and strikes for the 87th All-Star Game presented by MasterCard on Tuesday at Petco Park, Major League Baseball announced on Friday.This will be Winters' fourth All-Star Game, but first as crew chief. He called the Midsummer Classics
San Diego native and 27-year MLB umpiring veteran Mike Winters will call balls and strikes for the 87th All-Star Game presented by MasterCard on Tuesday at Petco Park, Major League Baseball announced on Friday.
This will be Winters' fourth All-Star Game, but first as crew chief. He called the Midsummer Classics in 1995, 2007 and '10, as well as four World Series, five League Championships Series, 10 Division Series and a Wild Card Game.
• 2016 All-Star Game rosters
Joining Winters on Tuesday will be Kerwin Danley (first base), Marty Foster (second base), Bill Welke (third base), Adrian Johnson (left field) and Dan Bellino (right field).
Danley was a part of the same crew as Winters at the 2007 event, and Foster ('02) and Welke ('03) each have All-Star Game experience as well. This will be the first for Johnson and Bellino.
In New York City, Sam Holbrook -- who worked the 2004 All-Star Game -- will oversee the Replay Operations Center at MLB Advanced Media.
Longtime San Diego-based Bill Zavestovski will join Baseball Writers' Association of America president Derrick Goold of the St. Louis Post-Dispatch and BBWAA chairperson of the San Diego chapter Scott Miller of Bleacher Report as the game's official scorers.
The SiriusXM All-Star Futures Game on Sunday will be overseen by Minor League umpires Nestor Ceja (home plate) of the Texas League, Adam Beck (first base) and Brennan Miller (second base) of the Southern League, and Charlie Ramos (third base) of the Eastern League. All four will also be on the field for the T-Mobile Home Run Derby and All-Star Workout Day on Monday.