Babe the Brave? The weirdest faces in new places
Even when stars switch teams, it's hard to picture them in any other uni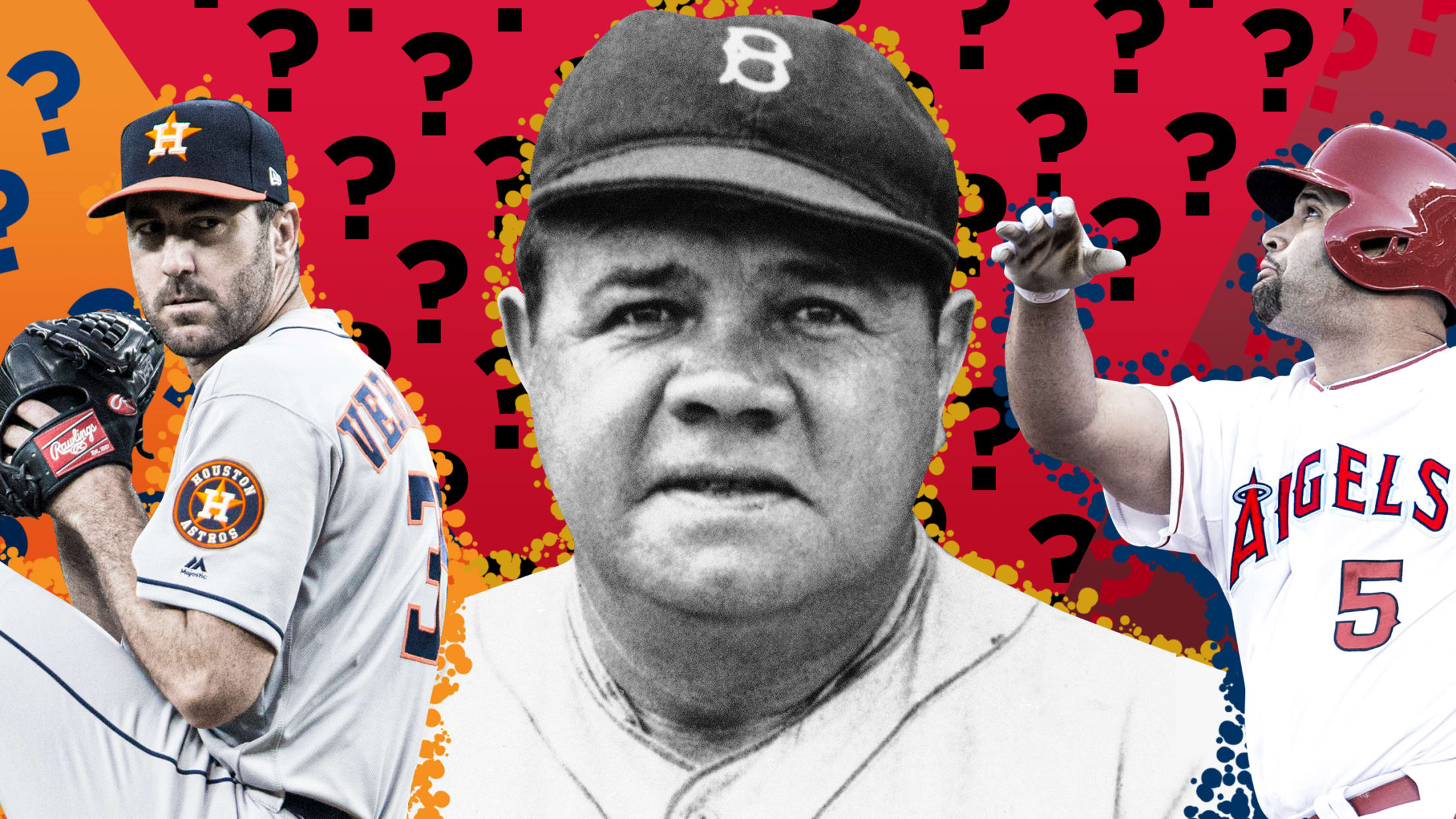 'Tis the season for blockbuster trades, bombshell free-agent signings ... and, most importantly, trying to wrap our heads around the image of stars in new uniforms. It's one of the spring's most time-honored traditions -- to be perfectly honest, the sight of Manny Machado in Padres brown is still a
'Tis the season for blockbuster trades, bombshell free-agent signings ... and, most importantly, trying to wrap our heads around the image of stars in new uniforms. It's one of the spring's most time-honored traditions -- to be perfectly honest, the sight of Manny Machado in Padres brown is still a bit of a shock -- and this year's no different: Gerrit Cole will be in pinstripes, Madison Bumgarner is a D-back, Félix Hernández has reportedly signed with Atlanta and Cole Hamels and Zack Wheeler have committed NL East blasphemy. There'll be a lot to get used to.
But just where will 2020's new faces in new places rank among the most jarring new faces in new places in baseball history? We've assembled our all-time list below. And remember: Do not adjust your screens.
(Before we begin, a quick honorable mention to Indians-era Dave Winfield, Giants-era Gary Carter, Angels-era Frank Robinson, Brewers-era Trevor Hoffman and the mind-bending image that is Goose Gossage in a Mariners jersey.)
Justin Verlander, Houston Astros, 2017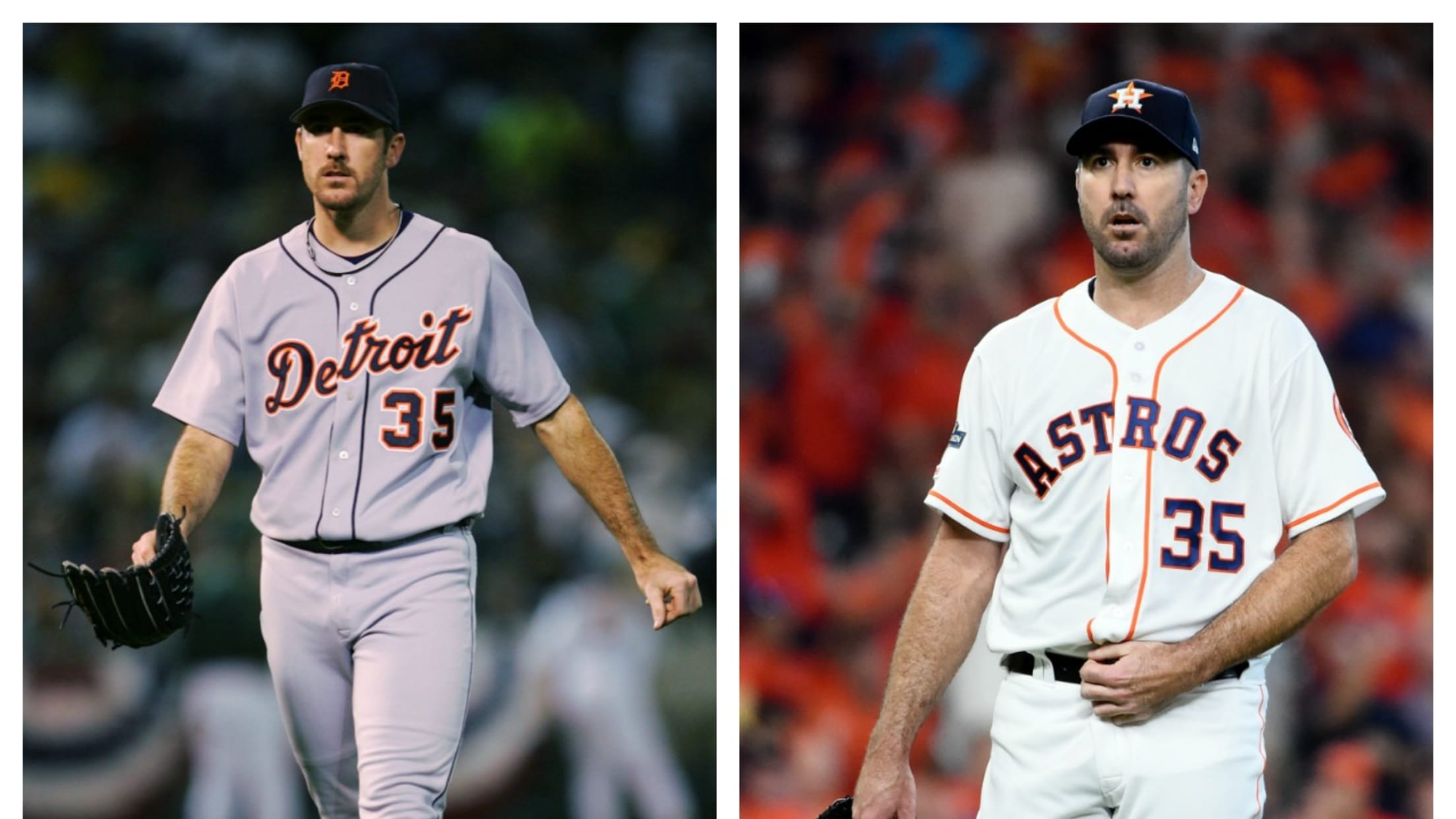 It's a little hard to remember now -- after over 600 strikeouts, an AL Cy Young Award and a World Series ring in Houston -- but a few years ago, it was impossible to imagine Verlander ever pitching in anything other than a Tigers uniform. He was the face of the franchise, a former second overall pick who'd rocketed to the Majors and helped lead a renaissance in Detroit.
Heck, it was impossible to imagine even after it actually happened: The two teams agreed to a deal literal seconds before the waiver Trade Deadline in August 2017, leaving everyone to think that the clock had run out and JV would remain a Tiger. "What if Jeff Luhnow had slightly spottier cell reception?" is one of the game's biggest what-ifs:
Albert Pujols, Los Angeles Angels, 2012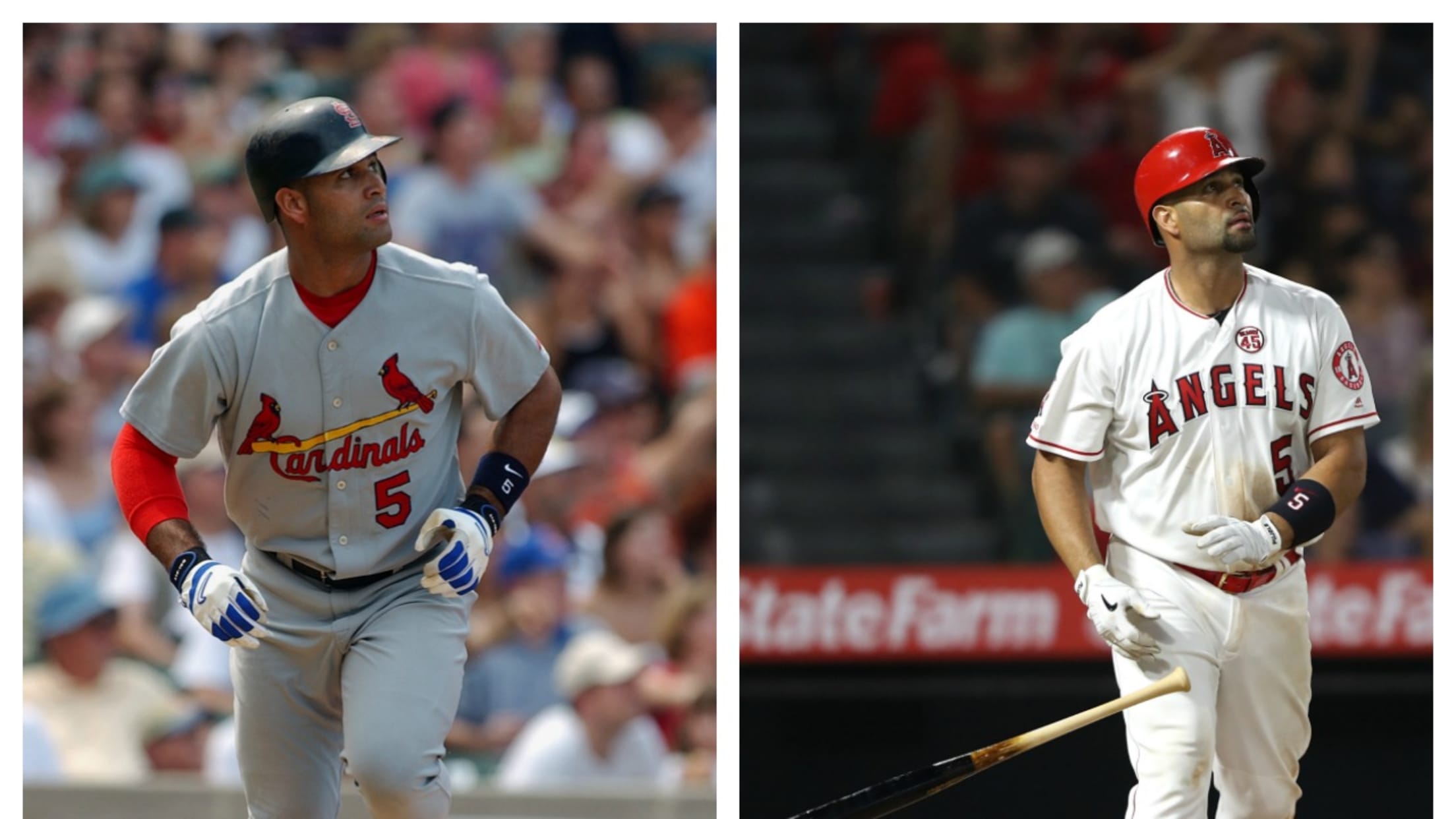 A sure sign that we are all at the whims of the inexorable hands of time: Pujols has nearly spent as many years in Los Angeles (eight) as he spent in St. Louis (11). And yet, if we're being honest, the sight of him in anything other than Cardinal red still seems a little odd, like your friend's fantasy draft that somehow made the leap from a video game to real life.
A hug.

A curtain call.

Albert Pujols' last at-bat was special! pic.twitter.com/cHadTzL6CA

— St. Louis Cardinals (@Cardinals) June 24, 2019
Ken Griffey Jr., Chicago White Sox, 2008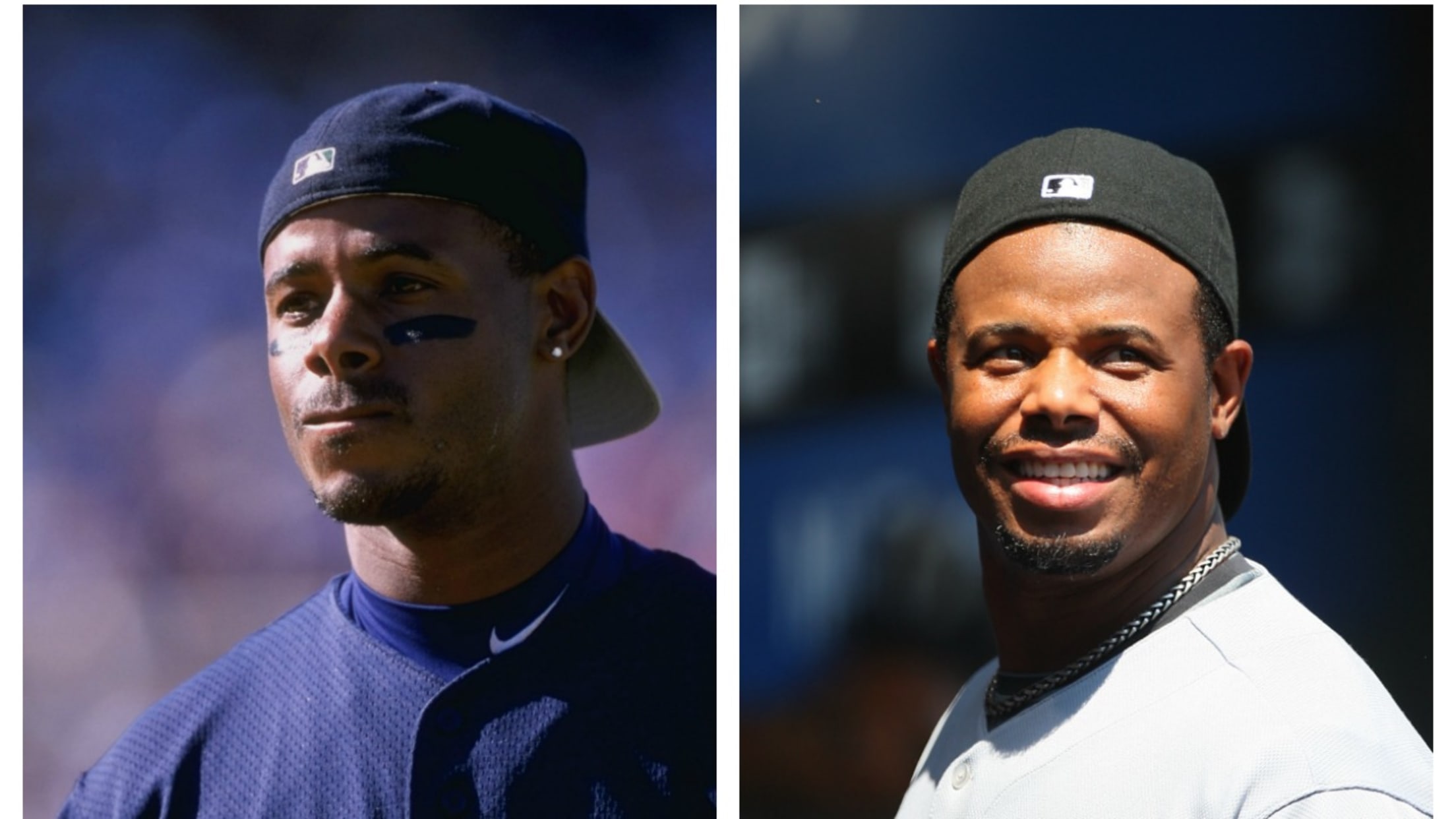 The Kid leaving Seattle was jarring, but we'd already had some practice at picturing a member of the Griffey family in Cincinnati red. Things got really weird at the 2008 Trade Deadline, when he was acquired by a White Sox team looking to lock down the AL Central. It just never looked quite right, even when he was providing some pennant race magic:
Greg Maddux, San Diego Padres, 2007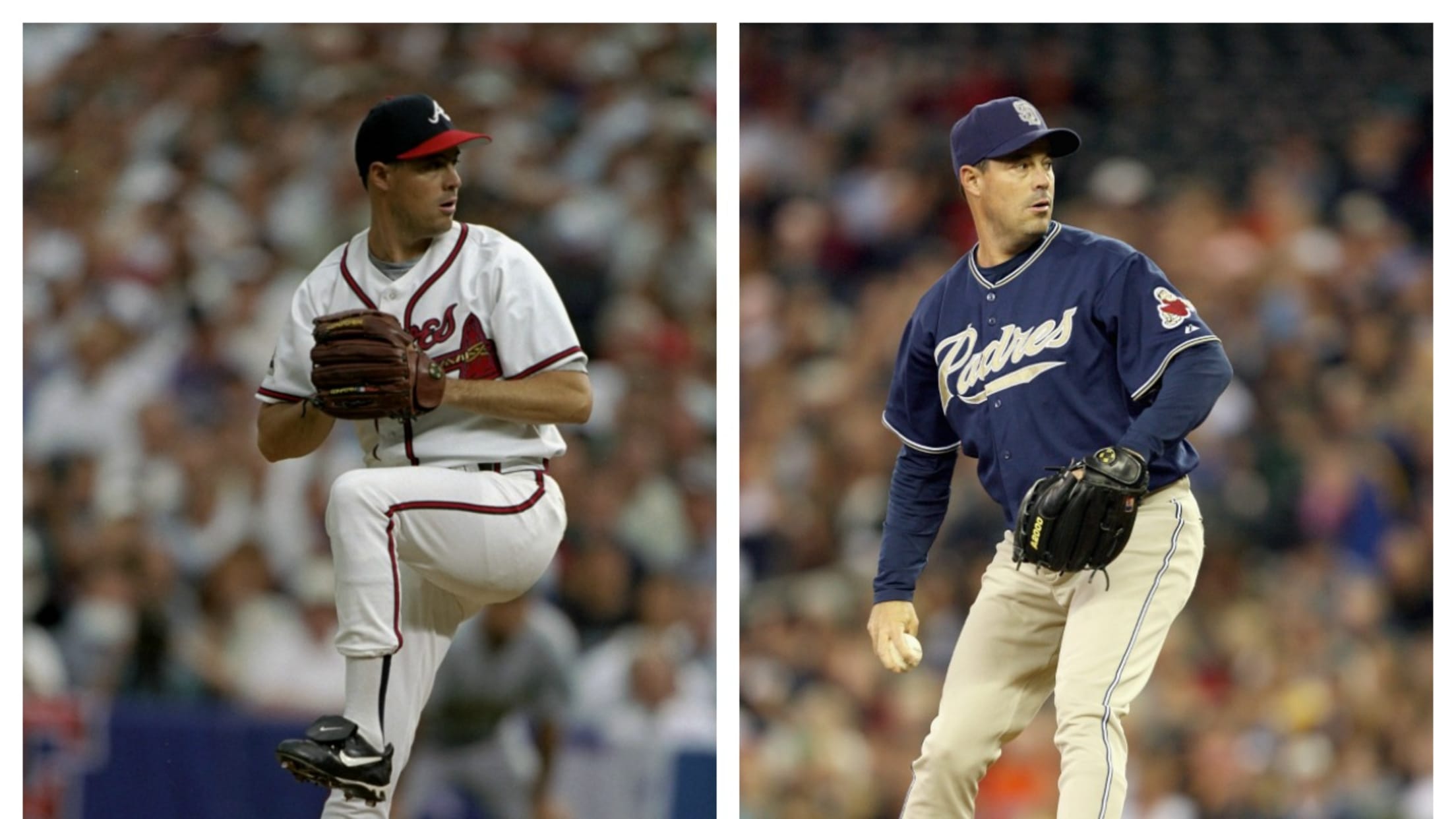 Entering 2007, Maddux was 41, but shoving for the Dodgers down the stretch in 2006 it was clear that he still had something left in the tank. So he signed on with L.A.'s division rival, and as if "Greg Maddux in a San Diego Padres uniform" isn't cosmically bizarre enough, allow us to submit "Greg Maddux in a San Diego Padres camouflage uniform."
Dwight Gooden, Houston Astros, 2000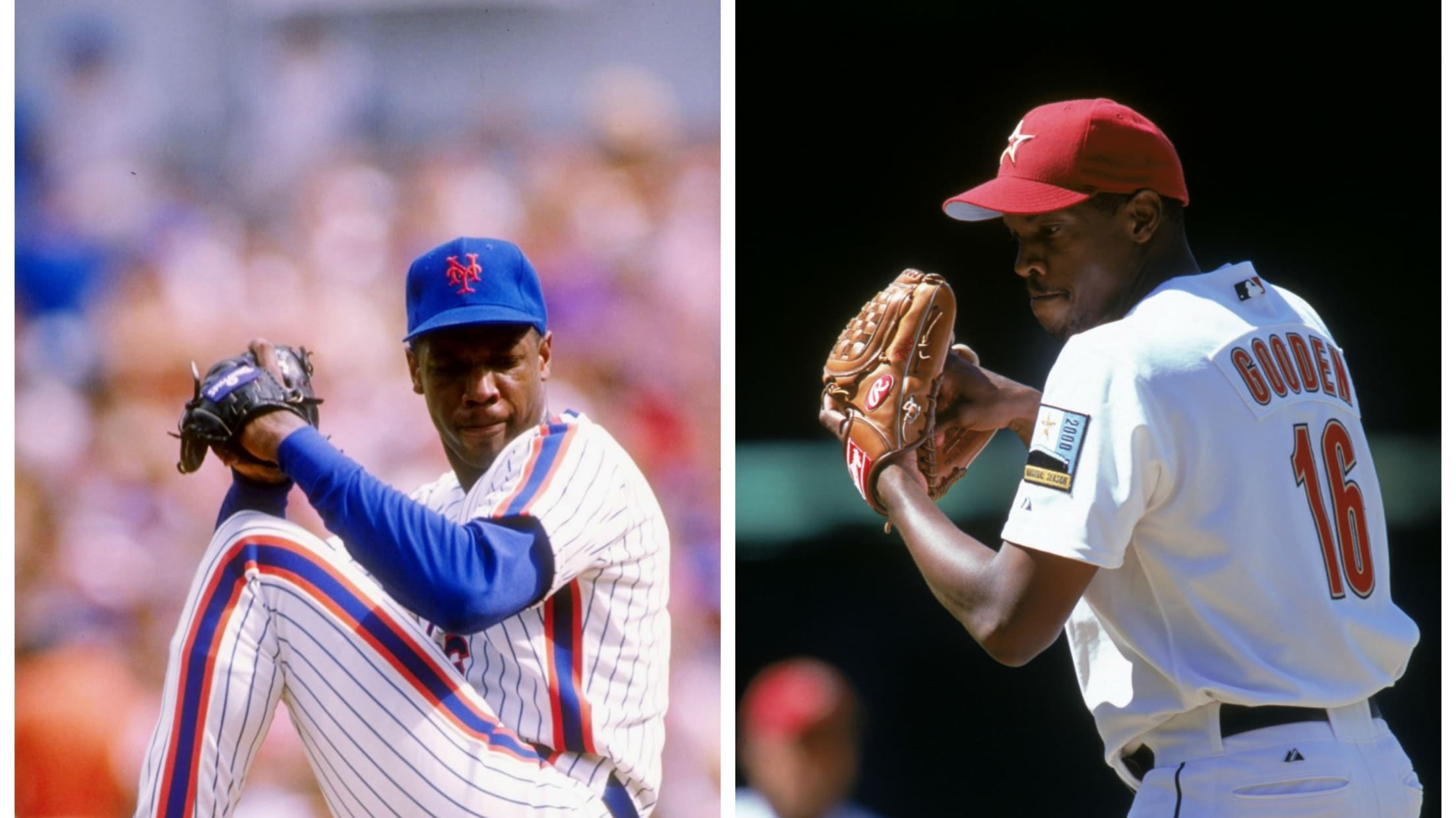 By now Doc's story is well-known: After missing most of 1994 and all of 1995, the righty resurrected his career, pitching two solid seasons each for the Yankees and Indians.
But even the most hardened baseball historian would be forgiven for forgetting this one: Gooden made exactly one appearance for the Astros, a start against the Phillies on April 8, 2000 -- the second regular-season game in the history of Minute Maid Park -- before being shipped to the Devil Rays and then, eventually, back to the Bronx, where he helped New York capture the AL East with a 3.36 ERA over 18 appearances.
Mike Piazza, Florida Marlins, 1998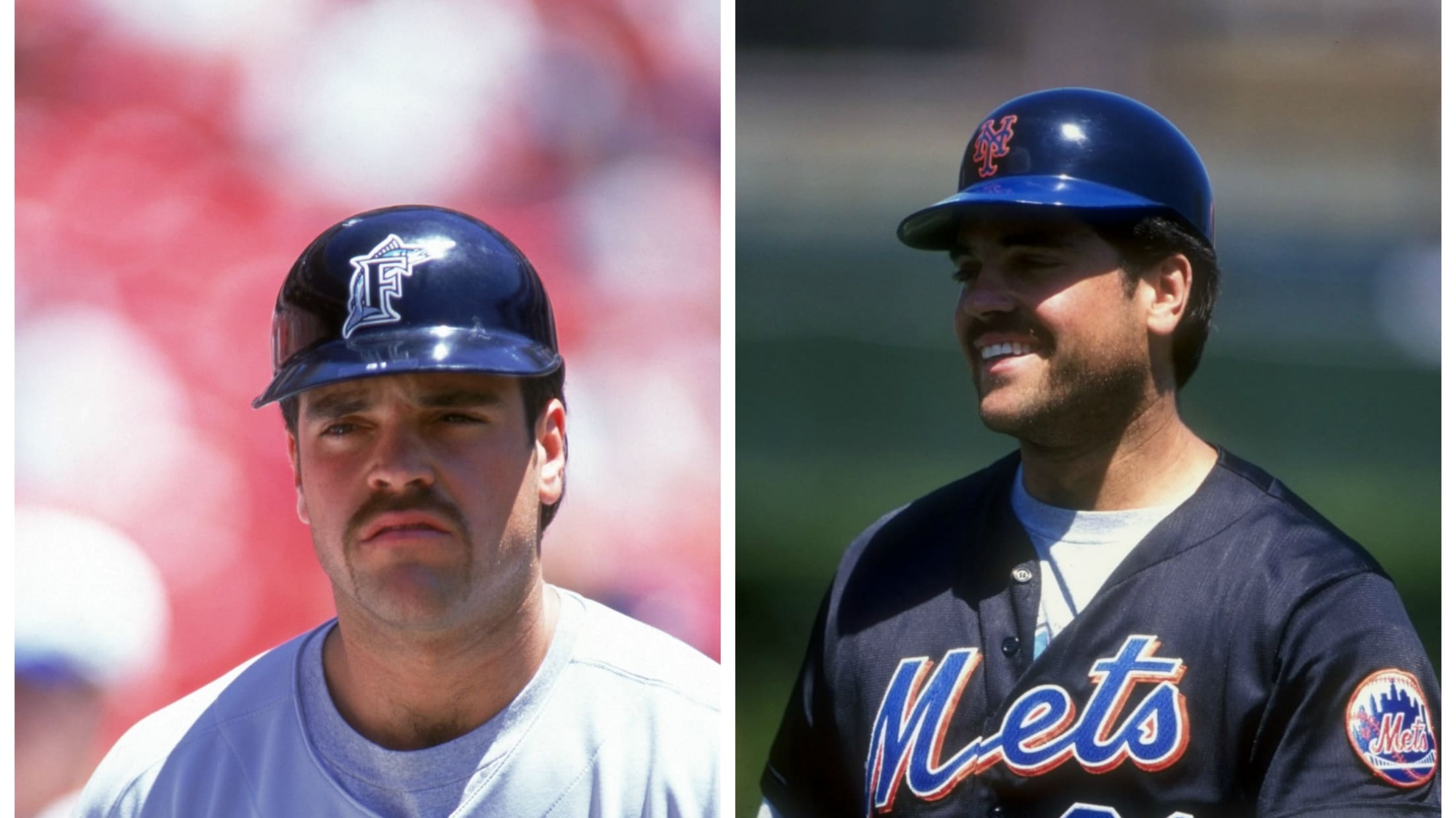 Maybe Piazza with any team other than the Dodgers and Mets feels like an aberration; if you'd like to focus on his late-period stints with the A's and Padres here, go ahead. But for this exercise, the best hitting catcher ever, smack in the prime of his career and newly minted as a matinee idol in the entertainment capital of the world, gets abruptly traded to the Marlins in a deal involving Bobby Bonilla and Gary Sheffield only to spend exactly five games in Florida before being traded _again_, this time to the Mets, still feels like a fever dream. (And not just because of the teal unis.)
Wade Boggs, Tampa Bay Rays, 1998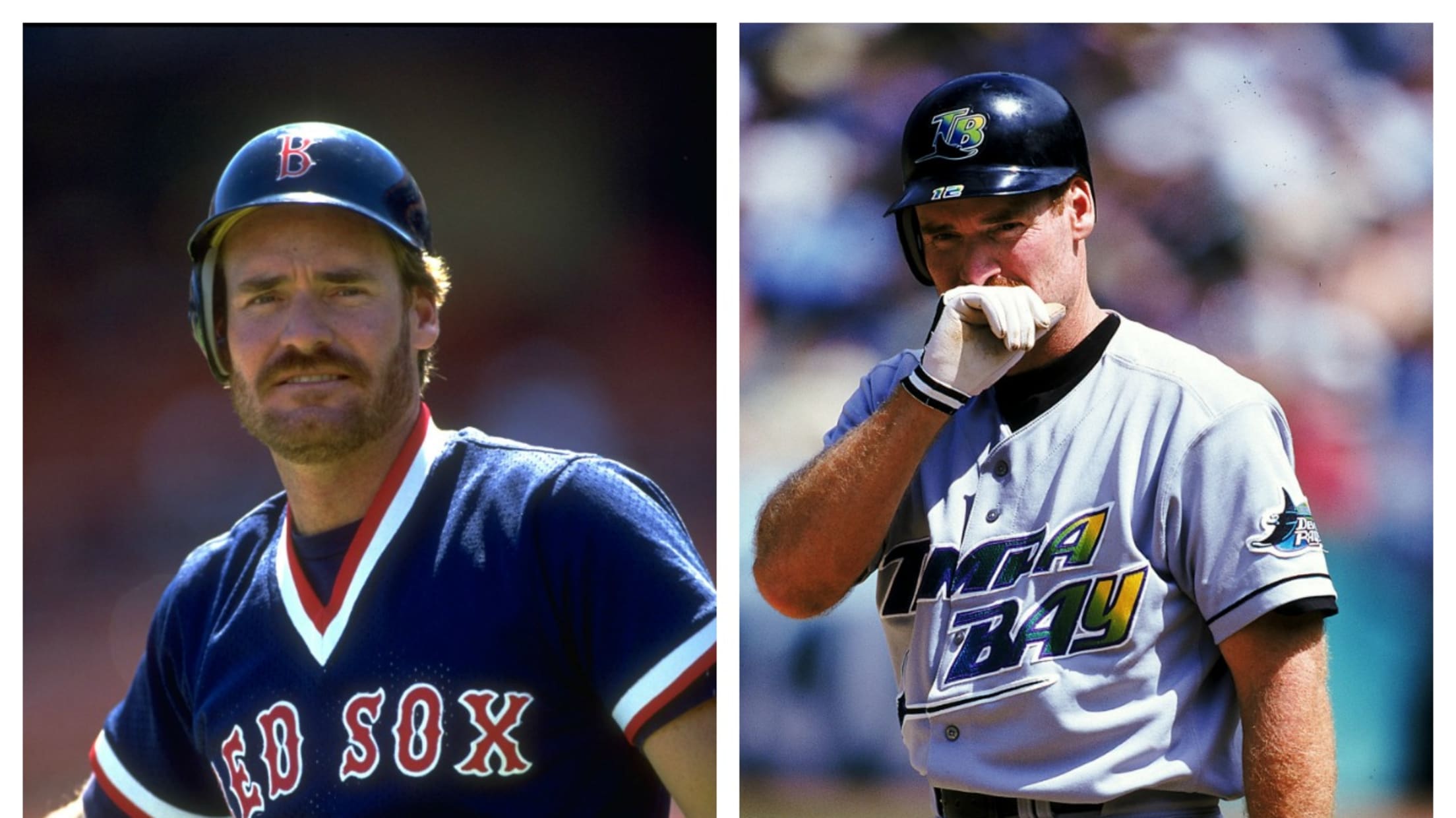 By 1998, Boggs had just about done all he could do on a baseball field -- he'd long ago locked up a place in Cooperstown as one of the best contact hitters and third basemen of all-time, and he'd finally gotten the World Series monkey off his back with the Yankees. We say "just about," though, because one prominent box remained unchecked: The Chicken Man remained just shy of 3,000 hits.
So, at age 40, the product of Tampa's H.B. Plant High School signed on with the fledgling then-Devil Rays, blessing us with the visual of one of baseball's most grizzled gamers in blindingly bright neon. He got that 3,000th hit, though:
Steve Carlton, Minnesota Twins, 1987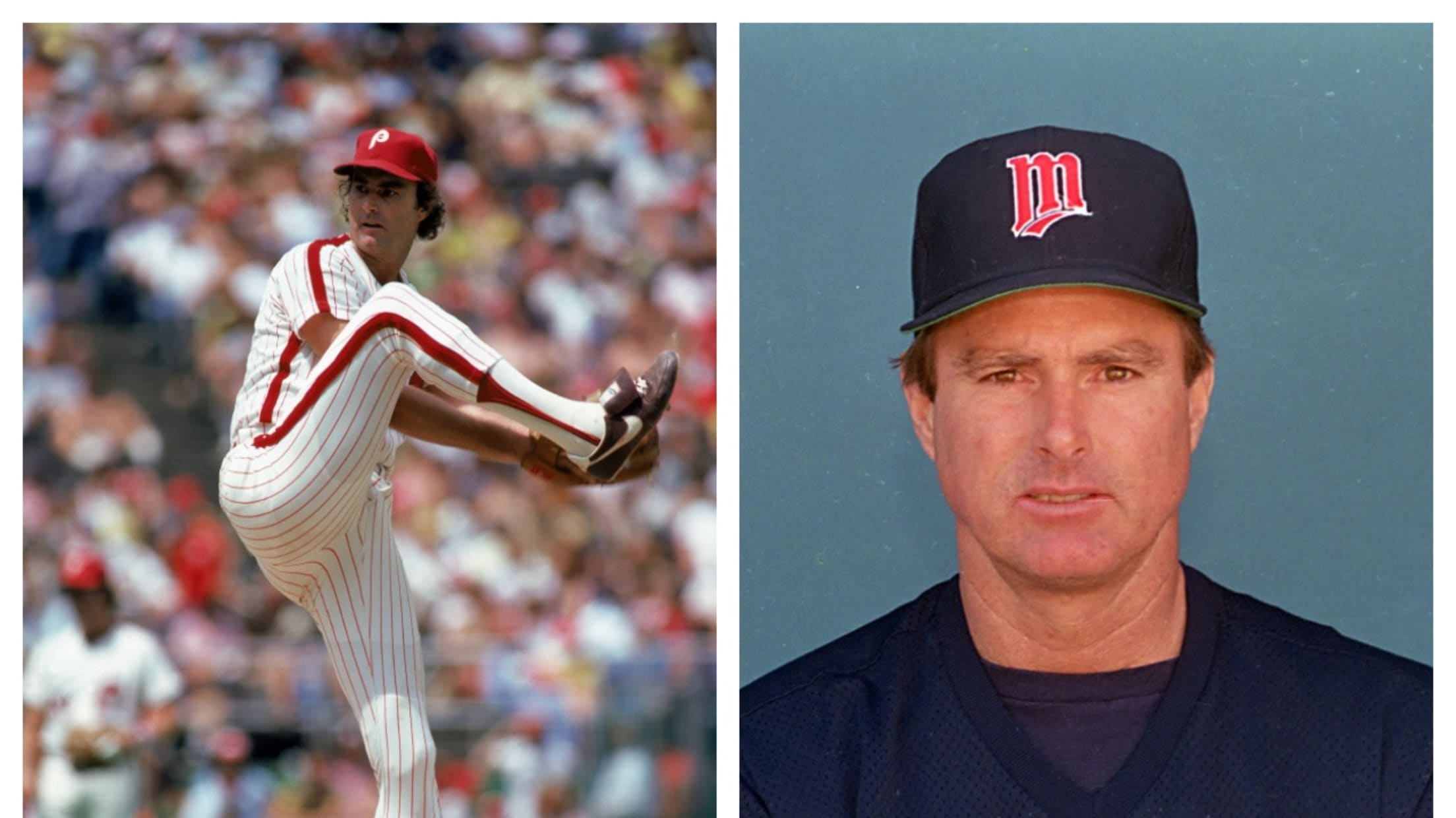 Number of teams Carlton played for over his first 22 Major League seasons: two, the Cardinals and Phillies. Number of teams Carlton played for over his final three Major League seasons: five, from Philly to San Francisco to the South Side of Chicago to Cleveland to, finally, Minnesota, which, frankly, is an image that does not register.
Tom Seaver, Boston Red Sox, 1986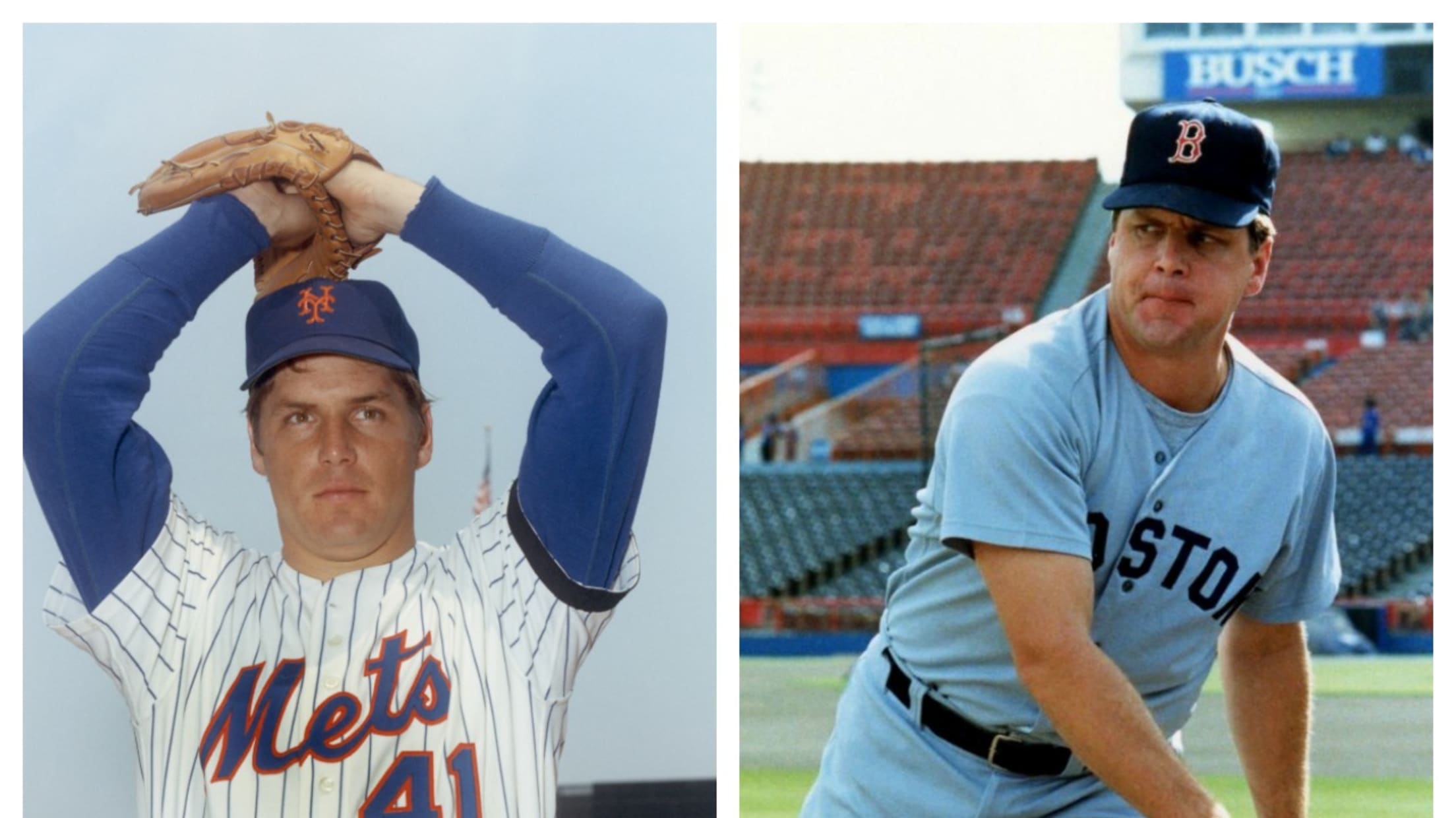 Seaver might have a case to be included on this list twice: The trade that sent him from the Mets to the Reds during the 1977 season is one of the most infamous in the history of New York sports, something akin to sacrilege in certain circles. But he spent six solid seasons in Cincinnati, and while the sight of him in anything other than blue and orange was profoundly strange, it's got nothing on seeing him in a uniform with Boston, where he made the final 16 starts of his career as a 41-year-old in 1986 -- and watched his former team beat his current one in the World Series.
Pete Rose, Montreal Expos, 1984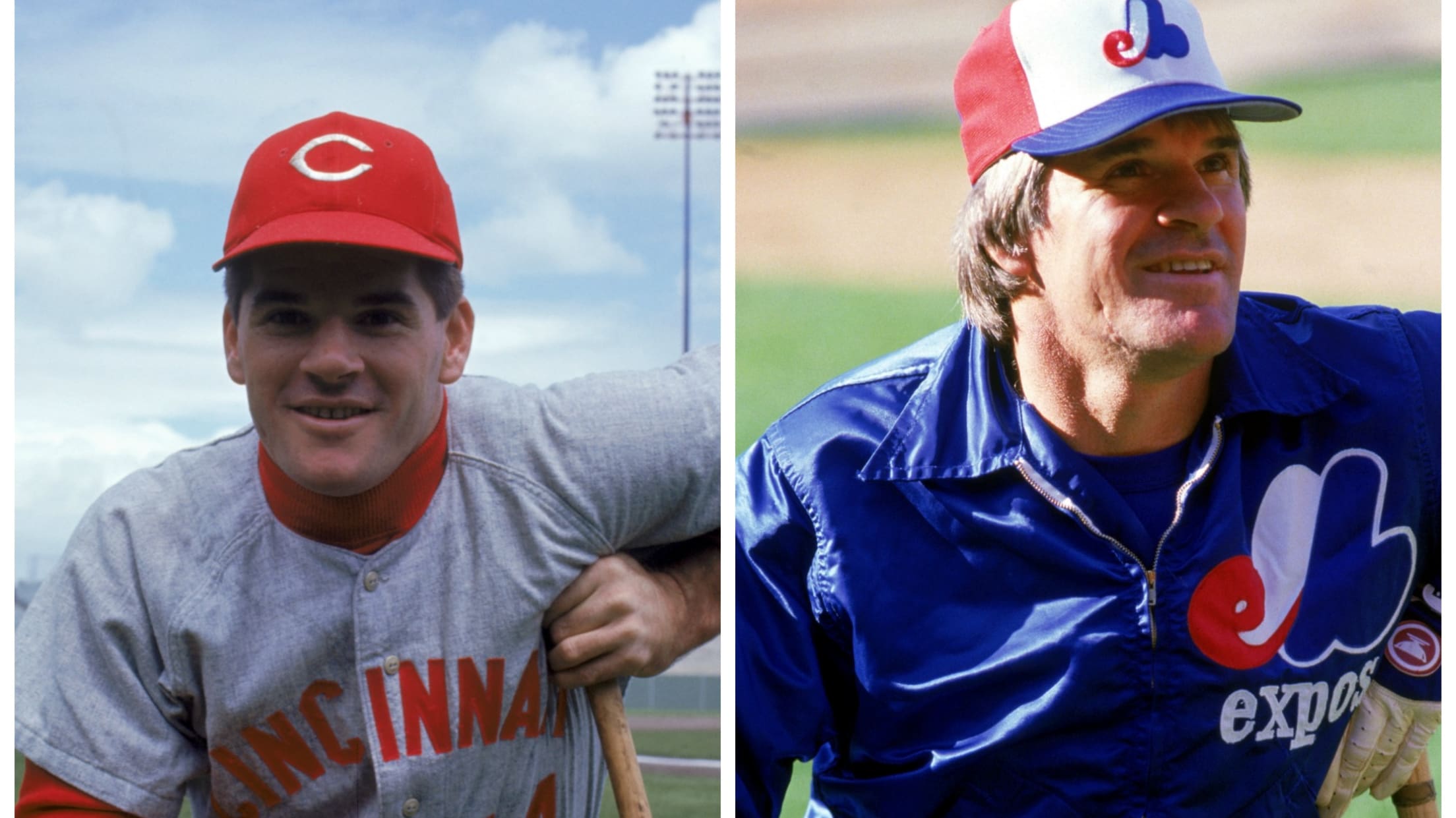 When you think of Rose, you think of red -- both his time powering the Big Red Machine in the 1970s and his five years in Philadelphia from 1979-83. He could've ridden off into the sunset after that; he was about to turn 43, after all, and he'd just rebounded from a poor regular season to help carry the Phillies to their fourth World Series appearance in 100 years.
But Rose thought he still had some gas left in the tank, and Montreal -- looking for the piece that would help put Andre Dawson, Tim Raines and Gary Carter over the top -- gave him the chance to prove it. His time north of the border didn't last long, though: He hit .259 over 95 games before being traded back to Cincy, where he ended his career and finally broke Ty Cobb's all-time hits record.
Reggie Jackson, Baltimore Orioles, 1976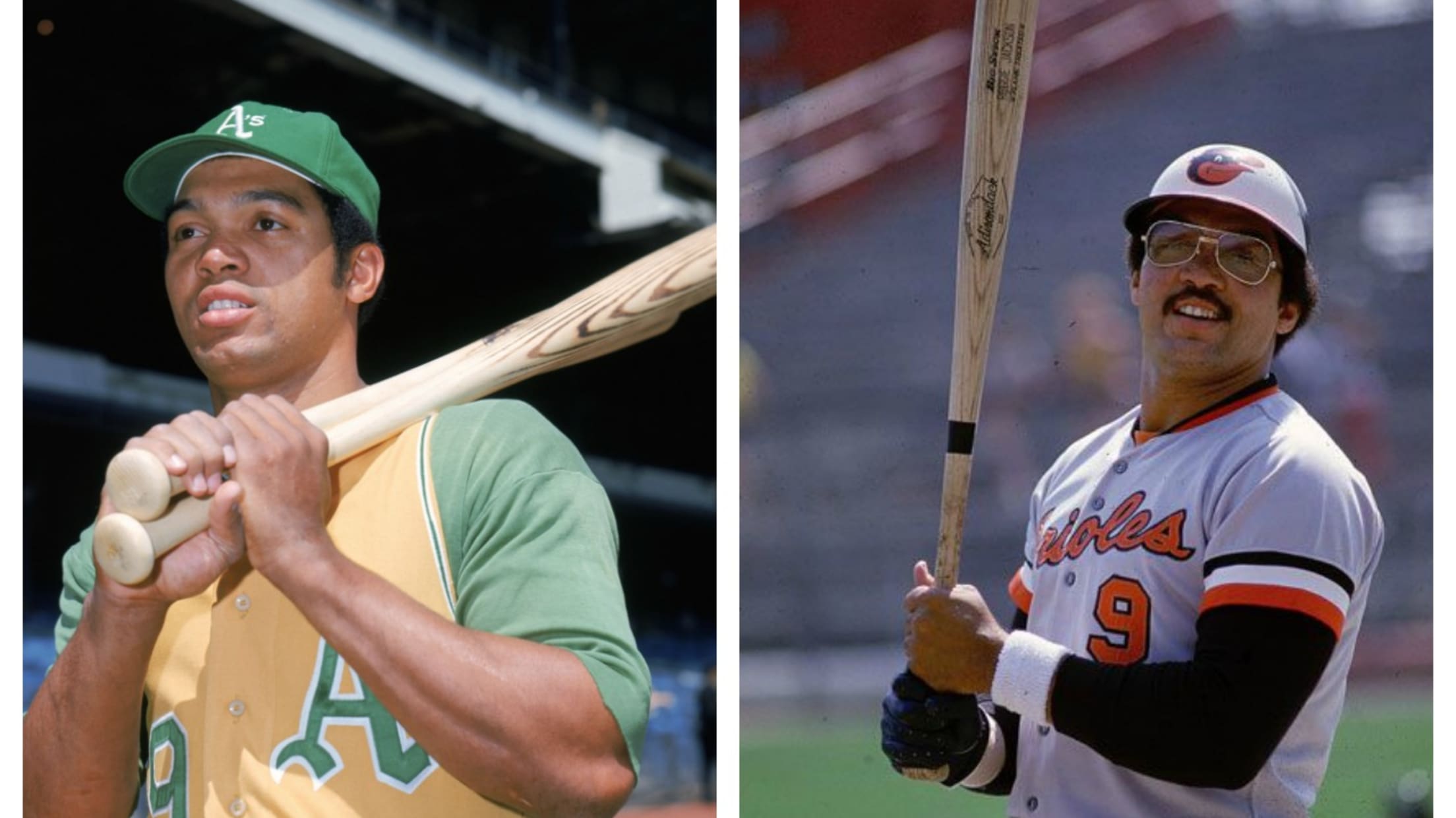 He won an American League MVP Award with the A's, then became a postseason demigod with the Yankees, but in between, Jackson spent a single season in orange and black. With the institution of free agency a few months away, and with Mr. October entering the final year of his contract with Oakland, A's owner Charlie Finley saw the writing on the wall and dealt his future Hall of Famer to the O's as part of a six-player deal.
Jackson wasn't in Baltimore for long, but he was still, well, Reggie Jackson: 27 homers, an AL-leading 155 OPS+ and one extremely fly Sports Illustrated cover.
Harmon Killebrew, Kansas City Royals, 1975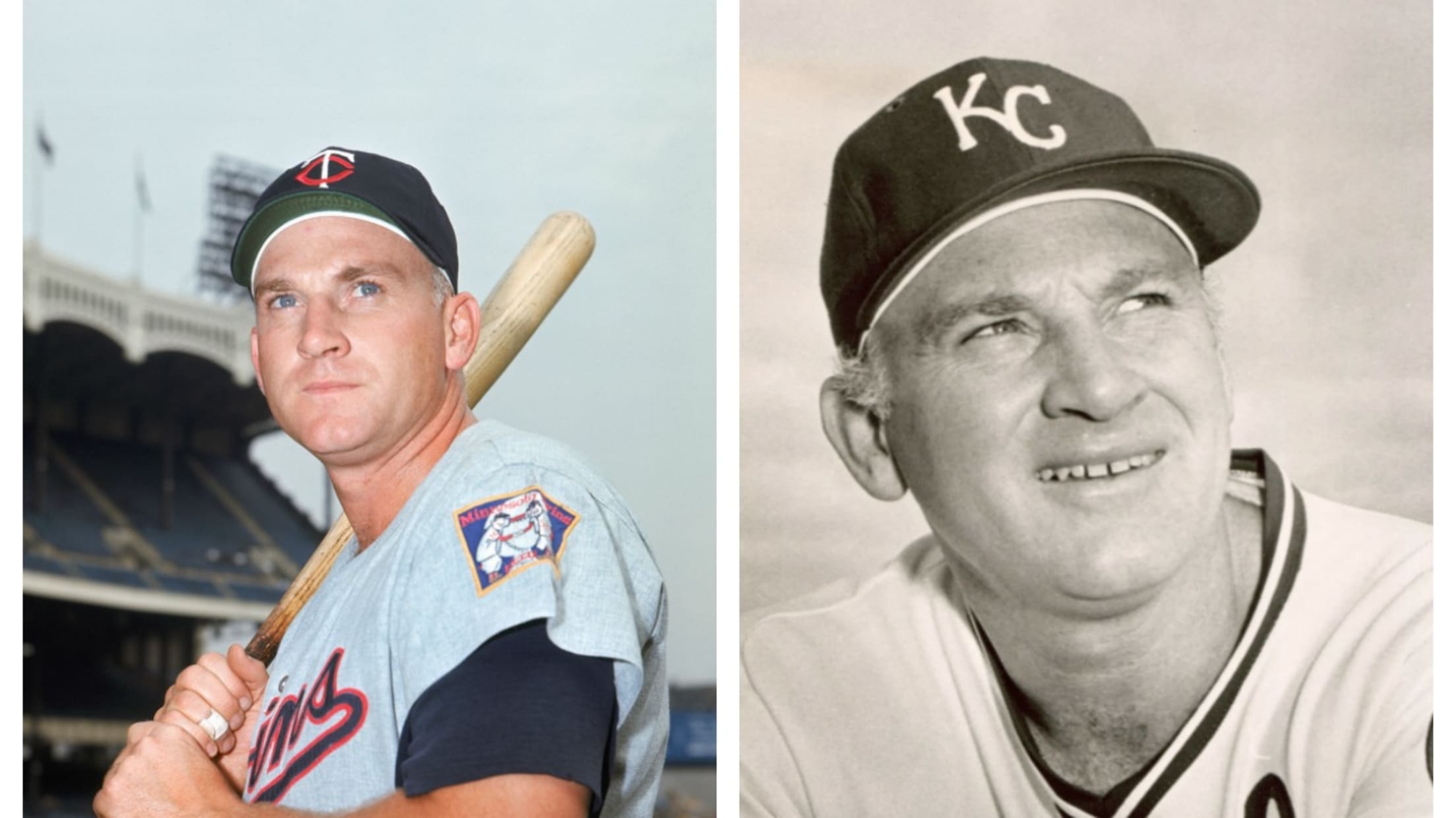 Killebrew was Mr. Twin -- he spent 21 years with the franchise, including its first 14 in Minnesota, winning an AL MVP Award and leading the league in homers four times. But after hitting just .222/.312/.360 as a 38-year-old in 1974, the team gave him a very simple choice: Shift into a role as manager of the Triple-A affiliate, or be released. Killer chose the latter, signing a one-year deal with the Royals that winter and giving us all a serious case of cognitive dissonance.
Willie Mays, New York Mets, 1972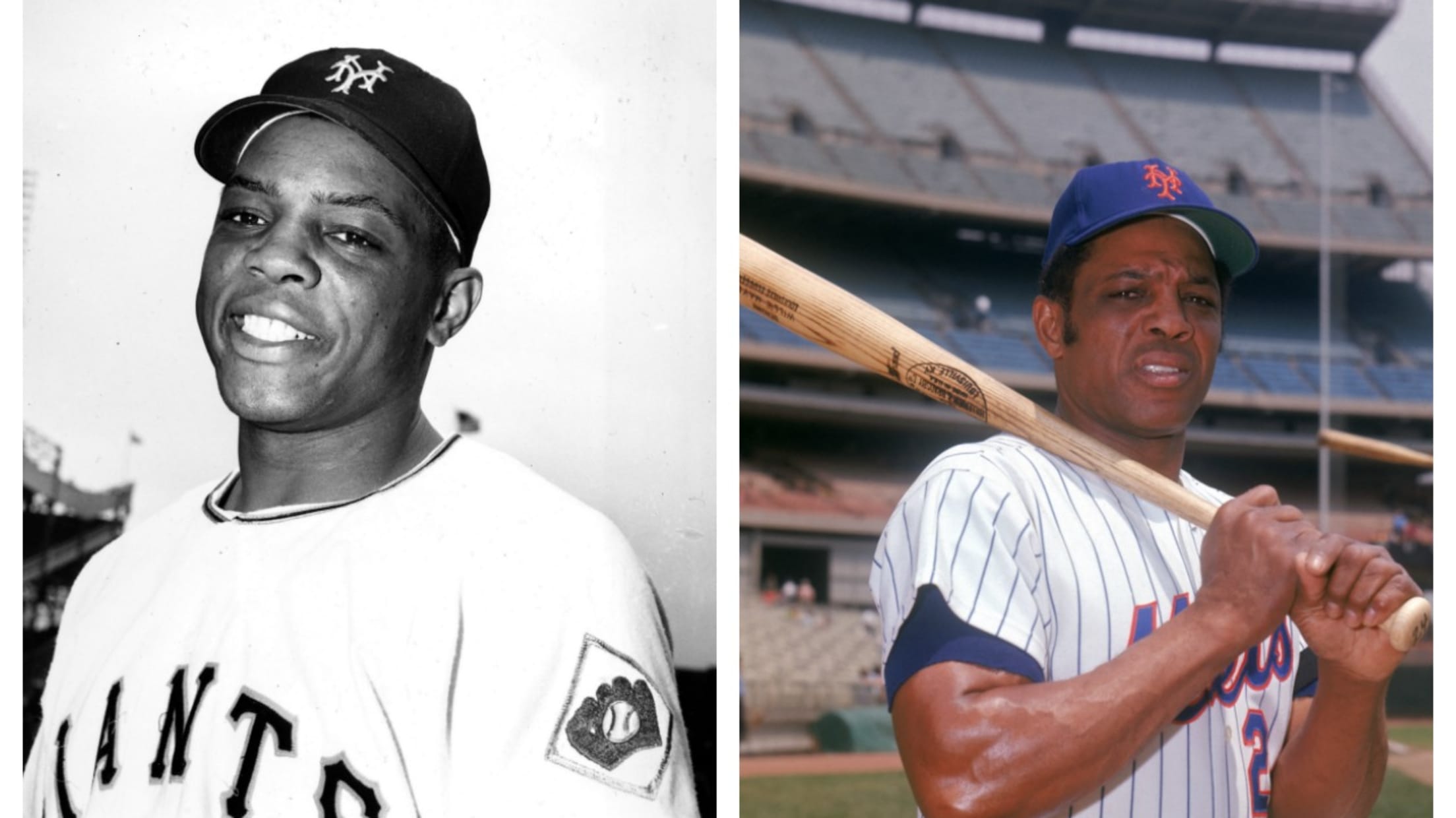 Mays' six years at the Polo Grounds made him a hero to fans of National League baseball in New York, so when the struggling Giants made him available in May 1972, the Mets -- the Senior Circuit successor to the Giants in New York -- decided to pounce. At age 41, he wasn't the same player he once was, but he still had enough in the tank to help guide the Mets to the 1973 World Series -- which meant an emotional return to the Bay Area:
Babe Ruth, Boston Braves, 1935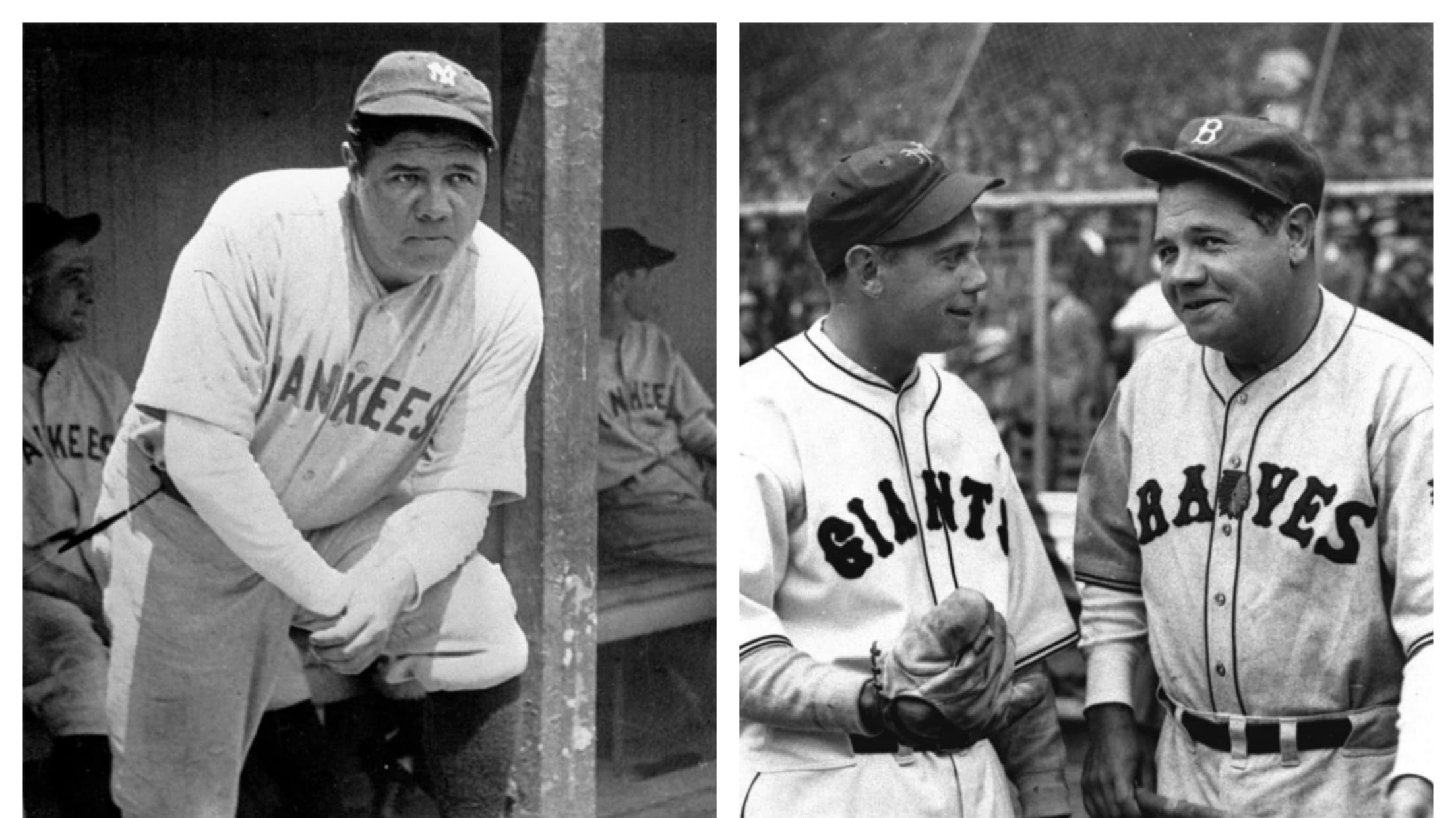 The Babe became a star with the Red Sox and an icon with the Yankees, but he finished his career with a different Boston squad: the Braves, who traded for Ruth in February in the hope that the 40-year-old would spark flagging attendance. Things started out well -- he homered on Opening Day in front of a raucous crowd that included five New England governors -- but deteriorating health limited Ruth to just 28 games before he was forced to retire for good.