Where Power Rankings stand near Deadline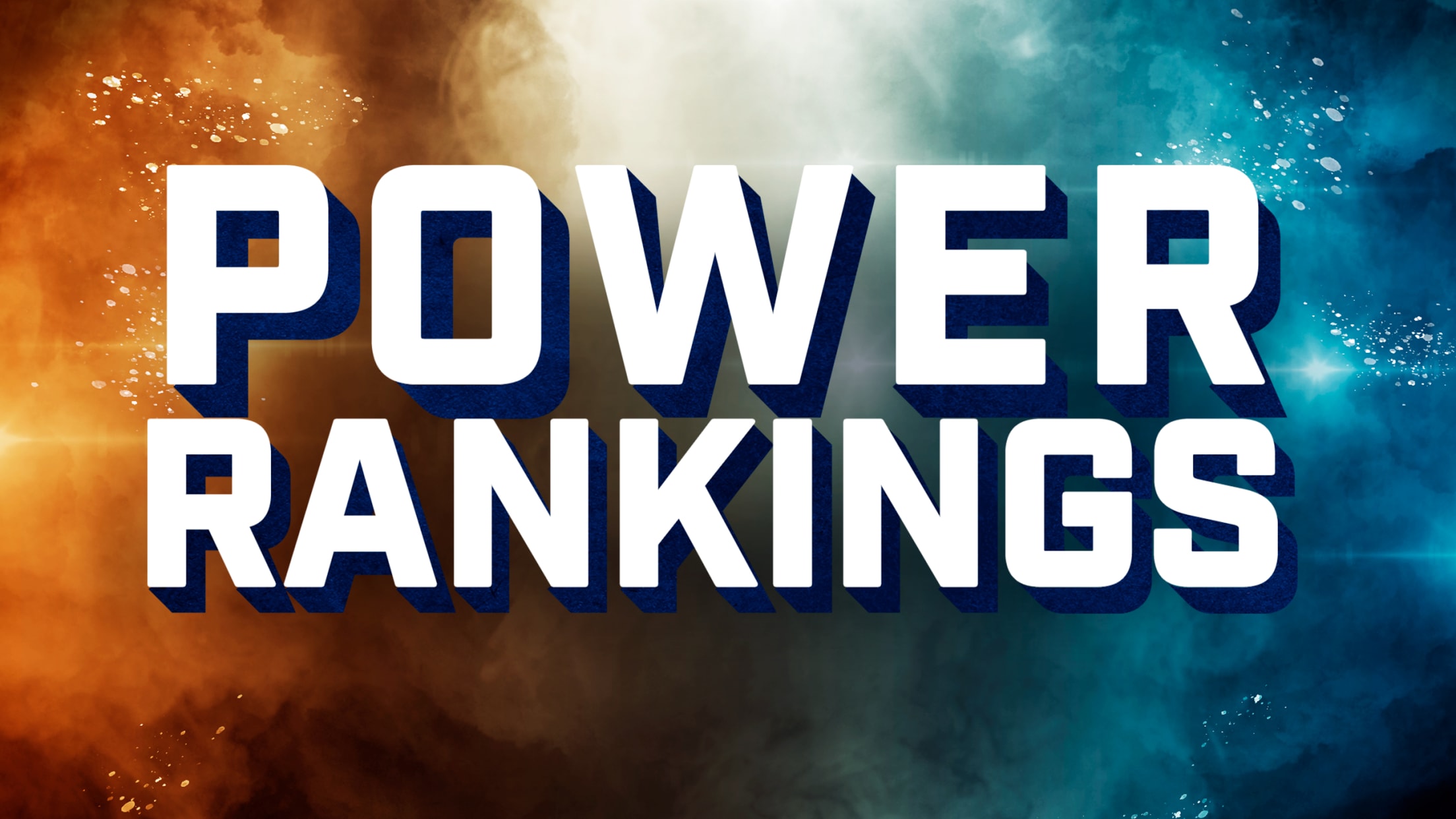 The Dodgers are running away with the National League West and they are the arguable favorites to win the NL pennant, but a wide-open Wild Card race has allowed two more teams from that division to sneak into postseason contention. One has been hanging around most of the season. The
The Dodgers are running away with the National League West and they are the arguable favorites to win the NL pennant, but a wide-open Wild Card race has allowed two more teams from that division to sneak into postseason contention.
One has been hanging around most of the season. The other has jumped into the fray more recently, and is the talk of the industry as the July 31 Trade Deadline draws near.
The D-backs, with a 50-50 record at the 100-game mark, win points for consistency. They've been quietly steady all season after undergoing tremendous roster turnover in the offseason. The team with an identical record, however, is stealing the attention, at least for now, by putting themselves in a position few could have forecast heading into 2019.
The Giants are causing a stir, not only in the Wild Card standings -- where their deficit is only 2 1/2 games -- but also in their own front office, which suddenly is faced with a very real possibility that they may need to hold on to several of their tradeable assets for their own postseason run. The Giants have lost only three times in 17 games in July, and they'll play seven games leading up to the Trade Deadline -- three at home with the Cubs, three on the road with the Padres and one at the Phillies on July 30.
Of the many teams that have to decide whether to buy, sell or stay pat, the Giants are creating the most drama. July 31 should be a fun day – for everyone except, perhaps, the brain trust in San Francisco.
Biggest jump: Drum roll please ... it's the Giants! They were unranked last week (and most weeks this season), but today, they're No. 17 and climbing. The Giants are averaging 6.8 runs per game and have hit 33 homers over their past 20 games. They haven't lost back-to-back games since June 26-27.
Biggest drop: The Brewers dropped four spots, from No. 8 to 12, though it should be noted they've won five of six and took three of four from the D-backs in Arizona over the weekend. The series victory was their second straight; prior to that, they had won only three of their previous 16 series.
Power Rankings Top 5:
1) Yankees (3 last week)
The Yankees have won seven of their first 10 games following the All-Star break, and they've scored 55 runs during that stretch. Everything has been clicking offensively, with a couple of hitters standing out since the All-Star break. Edwin Encarnacion is slugging .696 with four homers and 14 RBIs over his past nine games, and Aaron Judge is slashing .314/.444/.588 with four homers and nine RBIs over his past 15 games.
2) Dodgers (1)
The Dodgers, winners of seven of their past nine games, outscored the Marlins 21-7 during their three-game home sweep over the weekend, taking advantage of a softer part of the schedule following tough road series in Boston (2-1) and Philadelphia (2-2). Walker Buehler continues to deal -- in 13 starts since the end of April, he is 6-1 with a 2.57 ERA (25 ER/87 2/3 IP). Offensively, Enrique Hernandez is on a roll, batting .364 (20-for-55) with three homers and 11 runs scored in his past 17 games.
3) Astros (2)
The Astros have won 14 of their past 19 games, reaching a season-best 27 games over .500. During that 19-game stretch, Yuli Gurriel has driven in 25 of the team's 113 runs, a staggering 21 percent. Houston has a double-digit lead over three teams in the division and enter their three-game home series with the A's on Monday with a semi-comfortable 6 1/2-game advantage in the American League West.
4) Braves (4)
The Braves entered Sunday's game averaging 5.6 runs per game at home this year, and they maintained that pace by putting a seven-spot on the Nationals in their series-ending win on Sunday. The Braves' most entertaining player, Ronald Acuna Jr., has scored 28 runs during his MLB-leading 27-game on-base streak, including one scored after a rather eventful "trip" around the bases on Sunday. The Braves have a quick two-game home Interleague series with the Royals beginning Tuesday before returning to divisional play with the Phillies and Nationals to conclude the month.
5) Cubs (10)
The Cubs finished a 7-2 homestand against Pittsburgh, Cincinnati and San Diego to create a tiny bit of breathing room atop an NL Central division that has allowed little to no margin for error for the contending teams all year. The Cubs, two games ahead of the Brewers, have won 10 of 12 and have scored 65 runs, including 20 homers, during that stretch. Anthony Rizzo is hitting .488 (21-for-43) with six doubles, one triple, one homer and 11 RBIs during a 12-game hitting streak, and he's also reached base safely in 20 straight games. Kris Bryant is also red-hot, batting .352 (25-for-71) with five homers and 17 runs scored in his past 19 games.
The rest of the top 20:
6) Twins (5 last week)
7) Rays (6)
8) A's (11)
9) Indians (7)
10) Red Sox (12)
11) Nationals (9)
12) Brewers (8)
13) Cardinals (15)
14) Phillies (14)
15) D-backs (16)
16) Rangers (13)
17) Giants (NR)
18) Pirates (20)
19) Angels (19)
20) Rockies (NR)