MLBPA on Kang: 'Our duty to support guys'
Executive director Clark says Players Association will 'stay engaged' with third baseman's legal situation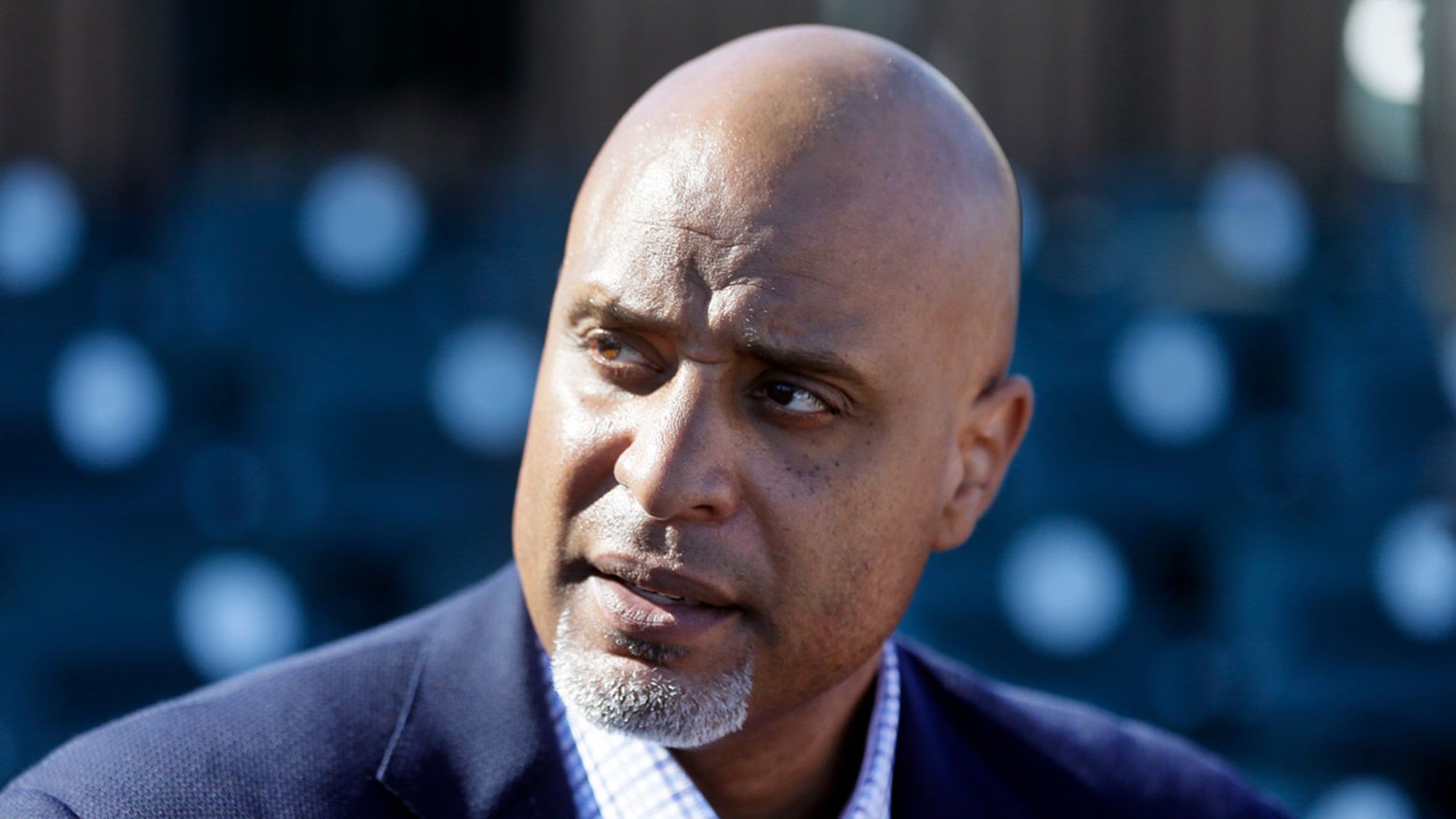 Major League Baseball Players Association executive director Tony Clark addressed several issues Thursday at Pirate City. (AP)
BRADENTON, Fla. -- The Major League Baseball Players Association will "stay engaged" with Jungho Kang's legal situation in South Korea, executive director Tony Clark said Thursday.As part of the union's annual trip around spring camps, Clark stopped by Pirate City on Thursday, addressed the players in an early morning meeting
BRADENTON, Fla. -- The Major League Baseball Players Association will "stay engaged" with Jungho Kang's legal situation in South Korea, executive director Tony Clark said Thursday.
As part of the union's annual trip around spring camps, Clark stopped by Pirate City on Thursday, addressed the players in an early morning meeting and met with the media afterward. Clark answered questions about the new Collective Bargaining Agreement and potential rule changes but also touched on several issues specific to the Pirates, including Kang.
Kang is awaiting a March 3 verdict hearing in which he should be formally disciplined following a Dec. 2 DUI arrest in South Korea. The charge was later revealed to be his third since 2009. Kang has yet to be punished by the league or the Pirates, and it remains unclear when he will be able to join the Bucs this spring.
• Spring:Tickets | Ballpark | 40-man roster | NRIs
"It's a constant level of engagement. International challenges make it a little more difficult to track everything that's going on," Clark said. "He is a member of our association and, as such, he has rights and processes that are part of the conversation and the investigation and the backdrop of whatever all the issues may be. So, we're going to stay engaged.
"It is our duty to support guys as they go through challenges, on or off the field, particularly when they are connected to a negotiated protocol or program that is in place. This is no different. As with every player, sure, we engage MLB. We work through the due process. That's no different here."
Kang has agreed to participate in a treatment program recommended by a joint MLB panel. The Pirates were unaware of Kang's previous DUI charges, as they weren't reported or made public. Clark wasn't certain whether Kang's past offenses, which took place before he made the leap from the KBO to MLB, will be a factor in any potential discipline.
"We'll have to see. Appreciating an individual's past, along with the circumstances that are in the present, may or may not lend itself to an end-game discussion with respect to discipline or lack thereof," Clark said. "I won't sit here and tell you that what someone does in the past is insignificant. But how it manifests itself moving forward against what may have just happened is always going to be a topic of conversation."