Eovaldi lacking confidence in splitter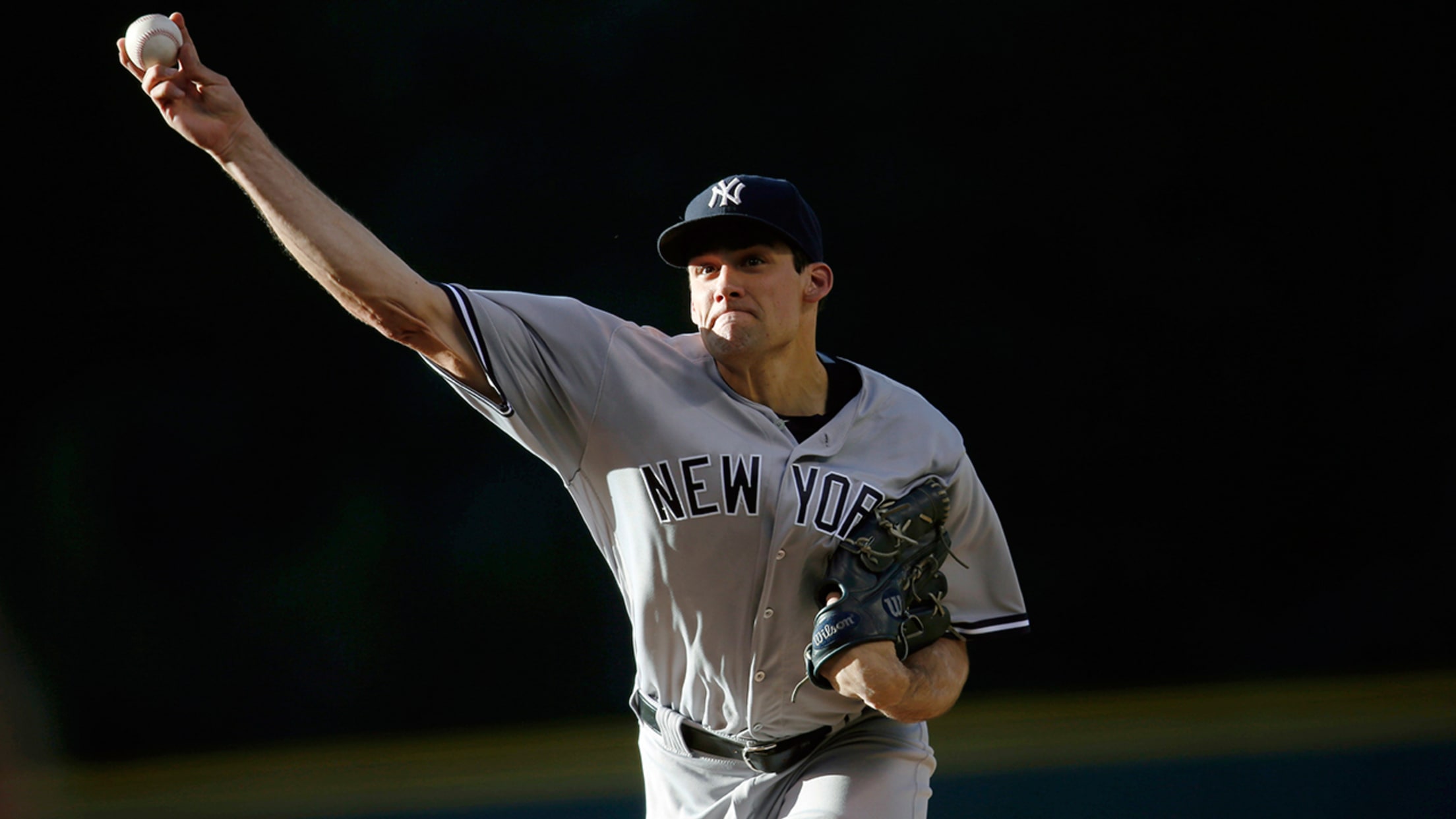 Nathan Eovaldi allowed six runs and eight hits over four-plus innings on Tuesday in Colorado. (AP)
DENVER -- Nathan Eovaldi is trying to get by without one of his devastating weapons, and that has made the Yankees right-hander noticeably more vulnerable over his last three starts.Eovaldi was knocked around for six runs and eight hits over four-plus innings on Tuesday, taking the loss as the Rockies
DENVER -- Nathan Eovaldi is trying to get by without one of his devastating weapons, and that has made the Yankees right-hander noticeably more vulnerable over his last three starts.
Eovaldi was knocked around for six runs and eight hits over four-plus innings on Tuesday, taking the loss as the Rockies outslugged the Yankees, 13-10, at Coors Field. He has now allowed at least five runs in each of his last three starts, in large part because he doesn't have conviction in his splitter.
"That's the way it's been feeling these last three games," Eovaldi said. "I've been trying to get to that point where it comes back, but the split has just been really bad lately. It's one of the things that we're really going to work on in between these next few starts, and try to get it back for Sunday."
Eovaldi tried the split for just five out of 79 pitches in Tuesday's outing, scaling back its use because he was unable to get it down in the strike zone. He leaned more on his fastball (38) and slider (24); the back-to-back home runs that Trevor Story and Ryan Raburn hit in the fourth inning both came on fastballs.
"I think it was inconsistent again," Yankees manager Joe Girardi said. "For whatever reason, it's been the last three [starts]. We've looked at different things. We've got to get it back, and he'll get it back. I'm not worried about that, but we've got to get it straightened out."
He threw 29 splitters to the Angels in his last start and 27 to the Orioles on June 3. When it's right, that can be Eovaldi's swing-and-miss pitch. If he doesn't have it, catcher Brian McCann said that Eovaldi will need to pitch inside more -- he tried to go in to Raburn, but missed his location.
"We've just got to make sure that we're in charge of the counts when the counts are in our favor," McCann said.
Eovaldi said that he has not noticed anything mechanically different in reviewing video, and he is particularly baffled, because the pitch seems to look good when he uses it in the bullpen.
"It's just when game time comes, I'm trying to do too much, I'm trying to make perfect pitches," Eovaldi said. "I've just got to relax in those situations, and throw it off the fastball."
The loss was Eovaldi's first since April 20, snapping an unbeaten string of nine starts. This marks another frustrating leak for the Yankees, who finally plugged one by straightening out Michael Pineda's issues, only to see another member of their rotation go off the rails of late.
"As a whole, I think we've thrown the ball well all season long," McCann said. "You're not going to have your best stuff a couple starts a year. He's working on it and getting it consistent. It'll be there."