Rendon sits to rest sore calf
Nationals go with Drew at third in Opening Day lineup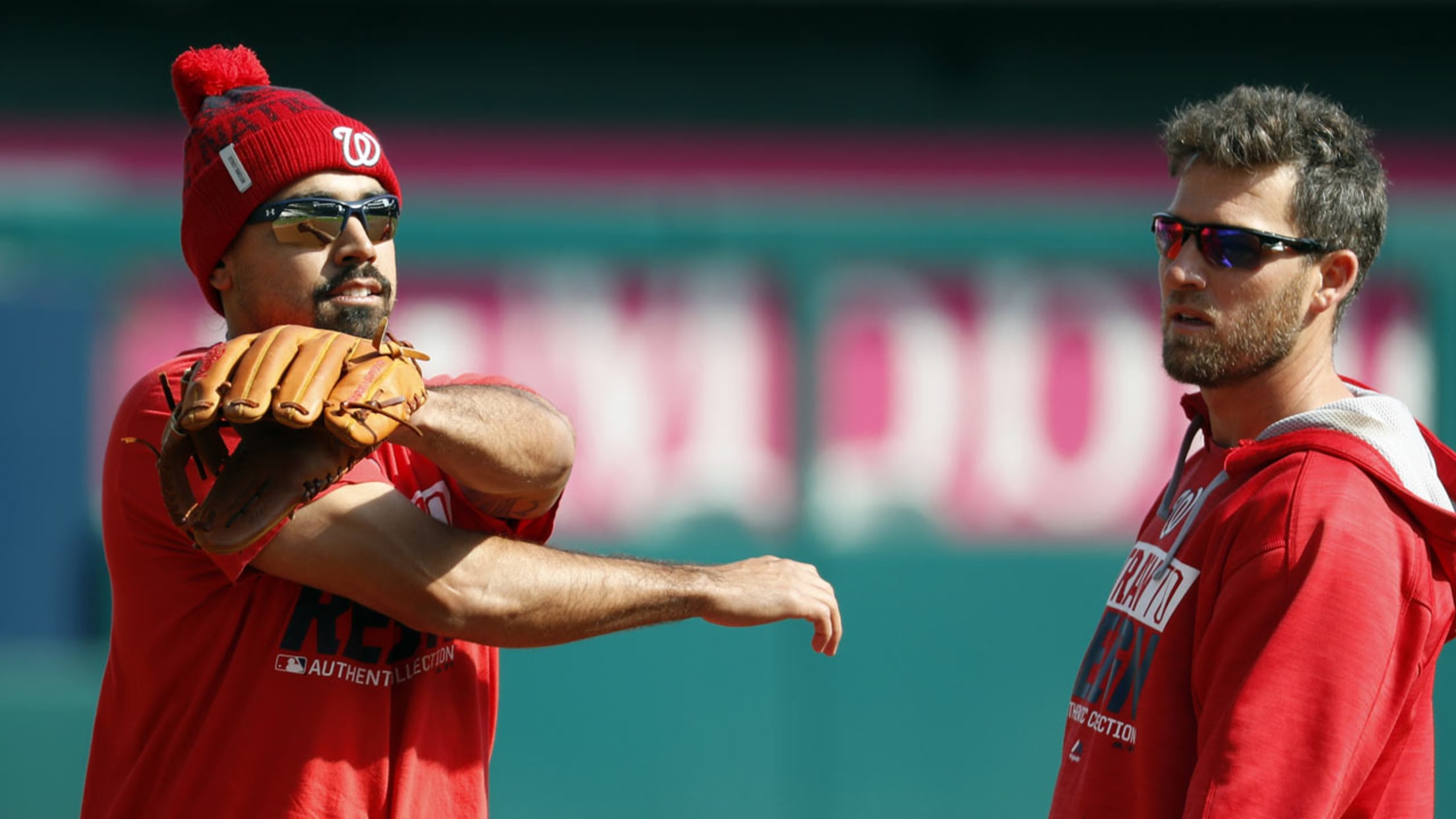 Anthony Rendon (left) and Stephen Drew warm up prior to Monday's game. (Alex Brandon/AP)
WASHINGTON -- Nationals third baseman Anthony Rendon is all but recovered from the bruised left calf that has hindered him for the past week, and the team hopes to have him back in the starting lineup by this Wednesday.Manager Dusty Baker said Rendon could have played in Monday's season opener
WASHINGTON -- Nationals third baseman Anthony Rendon is all but recovered from the bruised left calf that has hindered him for the past week, and the team hopes to have him back in the starting lineup by this Wednesday.
Manager Dusty Baker said Rendon could have played in Monday's season opener against the Marlins, but Baker decided to exercise caution and keep him out of the starting lineup. With an off-day Tuesday, Baker wanted to give him the extra days to heal.
"It was my decision," Baker said. "He wanted to go. After much deliberation and thought, I decided that it would be best that he didn't."
Rendon fouled a ball off his leg in a Spring Training game last Monday and has not appeared in a game since. He has participated in baseball activities the past few days, however, but Baker said during the weekend that he was considering sitting Rendon to give him the extra rest. Stephen Drew started at third base in his place.
Rendon won the National League Comeback Player of the Year Award in 2016 in large part because he stayed healthy. He appeared in 156 games and posted a .797 OPS and 4.1 wins above replacement, according to baseball-reference.com, and was a finalist for the NL Gold Glove Award at third base.
The Nationals chose to carry an extra infielder on the bench on their Opening Day 25-man roster and carry four starting pitchers. Baker said Rendon's health had nothing to do with the decision.
"We just thought we'd rather have an extra player that could contribute," Baker said.