Analyzing Nats-Dodgers position by position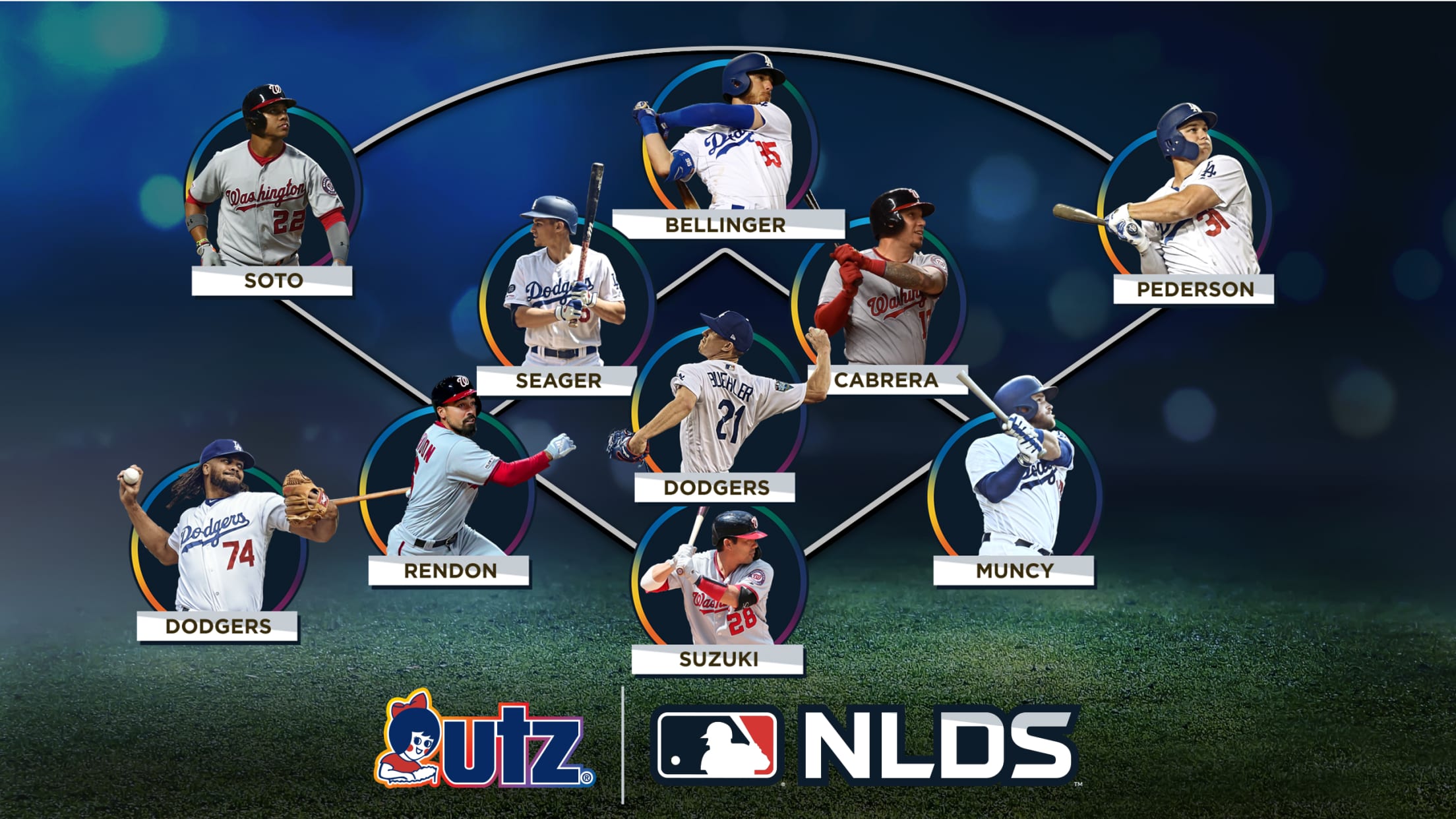 The Dodgers had more or less booked their ticket to the National League Division Series by mid-June, by which point they had opened up a permanent double-digit lead in the NL West. Their seventh straight division title was a mere formality.
The Dodgers had more or less booked their ticket to the National League Division Series by mid-June, by which point they had opened up a permanent double-digit lead in the NL West. Their seventh straight division title was a mere formality.
The Nationals, in contrast, had a fight on their hands. A 19-31 start could have left them reeling and headed for a miserable summer, but the Nats dusted themselves off and roared back into contention. It was a long, uphill battle, but Washington eventually clinched the top NL Wild Card berth, then rallied from a late deficit to squeeze past the Brewers, 4-3, in Tuesday night's Wild Card Game at Nationals Park.
Now these two clubs who traveled very different paths will find themselves in the same spot: this best-of-five NLDS. Game 1 is set for Thursday night in Los Angeles, where the Dodgers have been resting and waiting for an opponent. The Nats, after wrapping up a champagne celebration in D.C. and flying cross-country, will meet them there.
Here is a position-by-position look at how these teams compare.
Catcher
Will Smith took over the bulk of the Dodgers' catching duties from Russell Martin and Austin Barnes in the second half and ran with the opportunity, blasting 15 homers and posting a .907 OPS in 54 games. However, he also had a September swoon (.582 OPS) and is short on big league experience.
Despite' Smith's higher ceiling and obvious talent, the Nationals might have an edge here with their solid veteran duo of eight-year veteran Yan Gomes and 13-year vet Kurt Suzuki, both of whom have tasted the postseason before. Suzuki enjoyed the better offensive season, while Gomes has the superior reputation behind the plate. The Nats figure to use both.
Slight Advantage: Nationals
First base
Both teams have options here, and we could see some of Matt Adams and Ryan Zimmerman for the Nationals, and Cody Bellinger and David Freese for the Dodgers. But we'll assume that Howie Kendrick (who started the NL Wild Card Game at first) and Max Muncy are the primary choices.
While he didn't have enough plate appearances to qualify for the batting title, Kendrick's .344 average would have led all MLB players if he did, and he posted a 94th-percentile hard-hit rate, according to Statcast. Muncy emphatically showed his 2018 breakout was not a fluke, and after returning from an IL stint on Sept. 13, shook off any rust to post a 1.109 OPS in his final seven games.
Slight Advantage: Dodgers
Second base
This is another position with a fair amount of uncertainty. Muncy, Enrique Hernández, Chris Taylor and rookie Gavin Lux all saw significant time here for the Dodgers this season, with Lux getting most of the starts after his September callup. A natural shortstop who tore up the Minor Leagues in 2019, the 21-year-old Lux hit .240/.305/.400 in 82 big league plate appearances.
The Nats could use Kendrick here, although down the stretch they mostly stuck to a platoon of two other veterans, with switch-hitter Asdrúbal Cabrera going against righties and Brian Dozier against lefties. The plan worked, with Nats second basemen slashing .277/.370/.497 going back to Cabrera's arrival in early August.
Advantage: Nationals
Shortstop
The Nationals' Trea Turner sparks his club's lineup from the leadoff spot with his on-base ability, and his game-changing speed gives pitchers something to worry about every time he's aboard. Turner and the Dodgers' Corey Seager both missed time due to injury this season and put up similar overall numbers, but it can't be forgotten that Seager was one of the most valuable players in the Majors from 2016-17.
Tommy John surgery cost Seager most of '18, and a midseason hamstring injury interrupted his efforts to rediscover his form this summer. Even so, Seager's red-hot September (.939 OPS, seven homers, 26 RBIs) suggested that elite performer is back.
Advantage: Dodgers
Third base
If Justin Turner's health weren't a concern, this would be a closer decision, as Turner brings a big bat (.290/.372/.509 this season) and a history of superb postseason performance. Yet ankle and back injuries prevented Turner from starting all but three of the Dodgers' final 18 games.
While it looks like Turner will be active for the series, it's hard to believe he will be at 100 percent. There's no such concern for Anthony Rendon, who is headed for a top-three NL MVP Award finish and a huge free-agent contract after a career year at the hot corner.
Advantage: Nationals
Left field
A.J. Pollock battled injuries after the Dodgers signed him to a four-year deal in January. But he shook those off in the second half, slashing .288/.348/.537 with 13 homers, while the club slid him from center field to left.
Despite that improvement, Pollock isn't as dangerous with the bat as Juan Soto, who put his poise at the plate on full display with his clutch two-run single off Brewers' relief ace Josh Hader in the eighth inning of the Wild Card Game. Just 20 years old, Soto already has established himself as a top 20 hitter in the game.
Advantage: Nationals
Center field
Victor Robles has elite speed and covers ground like few others in center field, which helped him lead the Majors in Statcast's Outs Above Average metric this season. But he's not the potential NL MVP, which Bellinger most certainly is. Bellinger spent most of his time there down the stretch after previously playing more right field and first base. Bellinger has the speed and athleticism to handle center, though, and led the Majors this season with 9.0 WAR (per Baseball Reference).
Advantage: Dodgers
Right Field
Once again, the Dodgers figure to deploy multiple players here depending on matchups, but Joc Pederson should be the primary starter. Pederson is rarely permitted to face southpaws -- and so might be on the bench for Game 1 -- but crushes righties (.571 slugging, 36 homers in 401 at-bats).
Adam Eaton finally had a healthy season for the Nats, playing in 151 games, and was solid across the board. But he doesn't have nearly the sort of thunder in his bat as Pederson does.
Advantage: Dodgers
Starting pitchers
Both clubs have a big three. For the Dodgers, it's Walker Buehler, Clayton Kershaw and Hyun-Jin Ryu. For the Nationals, it's Patrick Corbin, Max Scherzer and Stephen Strasburg. Both have leading NL Cy Young Award candidates, in Ryu and Scherzer. There's a reason these were the top two teams in the NL in rotation ERA, FIP, strikeout rate and FanGraphs WAR.
The Nationals might have a bit of an edge in terms of No. 4 starters, in that Aníbal Sánchez was on point down the stretch (2.42 ERA in his final four starts), while the Dodgers' Rich Hill will be limited as he comes back from a knee injury. But more important is that the Dodgers had the luxury of resting and setting up their rotation for this series, while the Nationals pitched both Scherzer and Strasburg (for three innings in relief) to win the Wild Card Game.
Slight Advantage: Dodgers
Bullpens
The Dodgers went through some relief struggles, and there has to be concern about whether closer Kenley Jansen (eight blown saves) is ready to lock down tough October games. But the Nationals' situation puts that all in perspective. Washington finished 29th in the Majors in bullpen ERA in 2019 (5.68), which is also the highest ever produced by a team that qualified for the postseason.
Postseason bullpens can look a whole lot different, as the Nats showed by using Strasburg in relief on Tuesday. But the Dodgers also can bolster their 'pen with rotation reinforcements such as Hill and Kenta Maeda. There are question marks here -- such as with Joe Kelly's health -- but also more weapons available.
Advantage: Dodgers
Prediction: Back in 2016, the Dodgers won a thrilling NLDS over the Nationals in which all three of their victories came by one run, including a dramatic Game 5 in Washington. That series has no bearing on the '19 version, but it's not hard to imagine a similarly competitive confrontation between two clubs with some similar strengths. The Nationals might feel like they're due after so many agonizing first-round exits, but the Dodgers have more depth, and the home-field advantage. L.A. makes its fourth straight trip to the NL Championship Series.