Baker, Nats brace for 'hot time' of schedule
Washington in midst of playing 20 consecutive games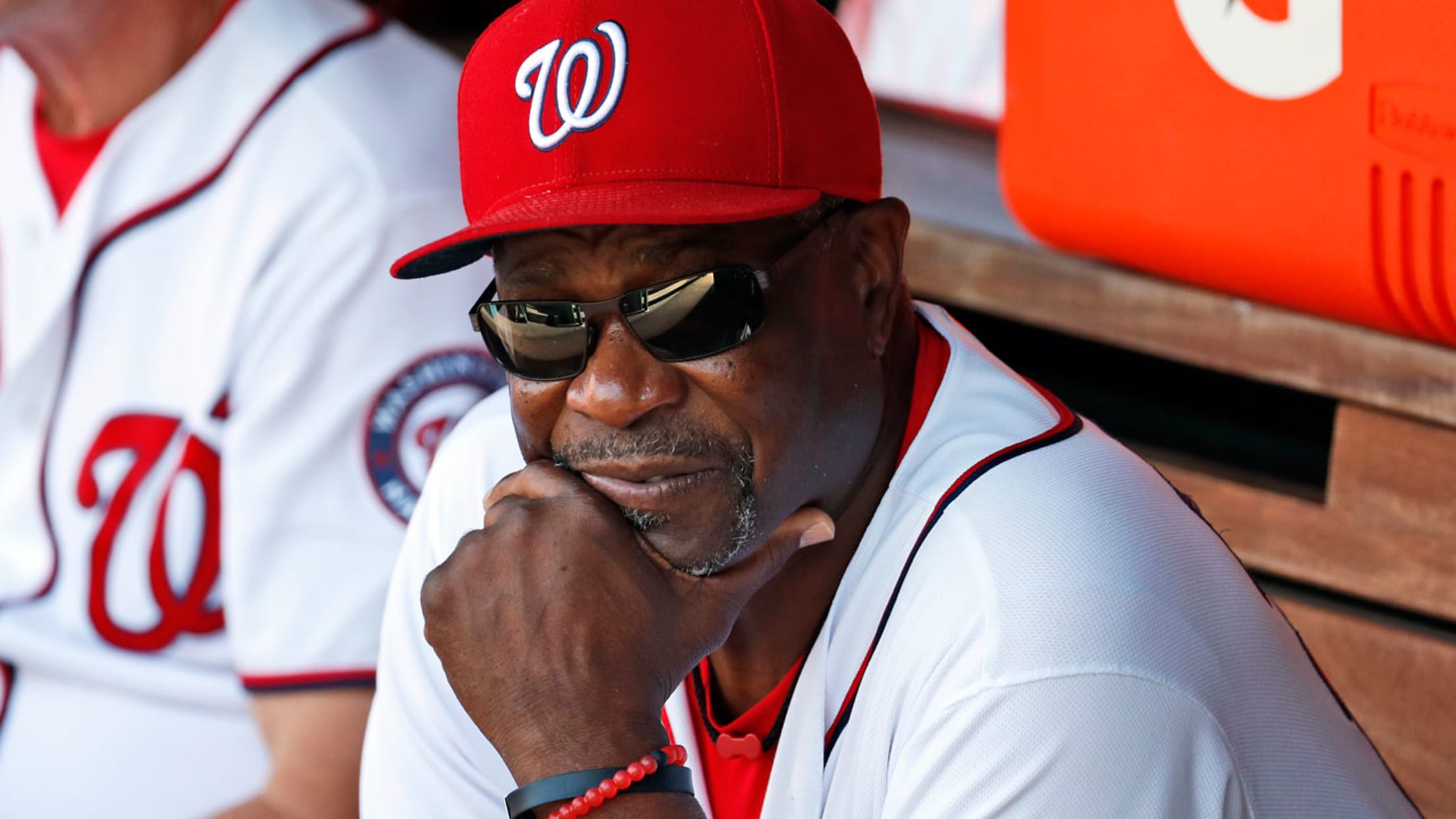 Dusty Baker will try to find days to rest his players during a tough part of the schedule. (AP) (AP)
WASHINGTON -- Starting with Friday night's game against the Braves, the Nationals play the first of 20 straight games and do not receive a day off until Sept. 1. Of the teams they are playing during that stretch, the Nationals play one team (Orioles) with a record over .500.But talk
WASHINGTON -- Starting with Friday night's game against the Braves, the Nationals play the first of 20 straight games and do not receive a day off until Sept. 1. Of the teams they are playing during that stretch, the Nationals play one team (Orioles) with a record over .500.
But talk to manager Dusty Baker, those 20 games will not be easy. The skipper plans to give some of his regulars a day off during the three-game series against the Braves. For example, shortstop Danny Espinosa was out of the starting lineup on Friday. However, none of the regulars will get a day off once they play the Rockies starting Monday.
"You prepare them before we go to Colorado," Baker said. "We are not overlooking Atlanta by any means, but I'm trying to win now and in the future. You hope the guys get their rest, you tell them to drink a lot of water. When you look at the schedule, this is perhaps the second-toughest part of our schedule. This is a hot time of the schedule, 20 in a row and your gas tank is not full at this point. It's not supposed to be."
After Colorado, the Nationals go to Atlanta for a four-game series against the Braves. Washington then goes to Baltimore to play a two-game series against the Orioles before returning home for five games against the Orioles and Rockies. Before taking a day off, the Nationals play the Phillies for three games.
It appears that Baker is more concerned about his pitching staff, especially in Colorado.
"This 20 in a row, at this time of the year, is going to be very instrumental in how we end up, and it's also tough on your pitching staff, especially when you go to Colorado from [Washington]," Baker said. "We are there for three days. We might sweep them. But I've been in that division and we could sweep them sometimes, but then your pitching staff is in a bad way when you leave from there because you had to use everybody.
"You never feel comfortable in Colorado and they play well. They are never out of a game. The lead in Colorado is not safe. It's tough to know when to take your pitcher out of the game."