Revere takes BP, runs without pain
Outfielder suffered strained oblique on Opening Day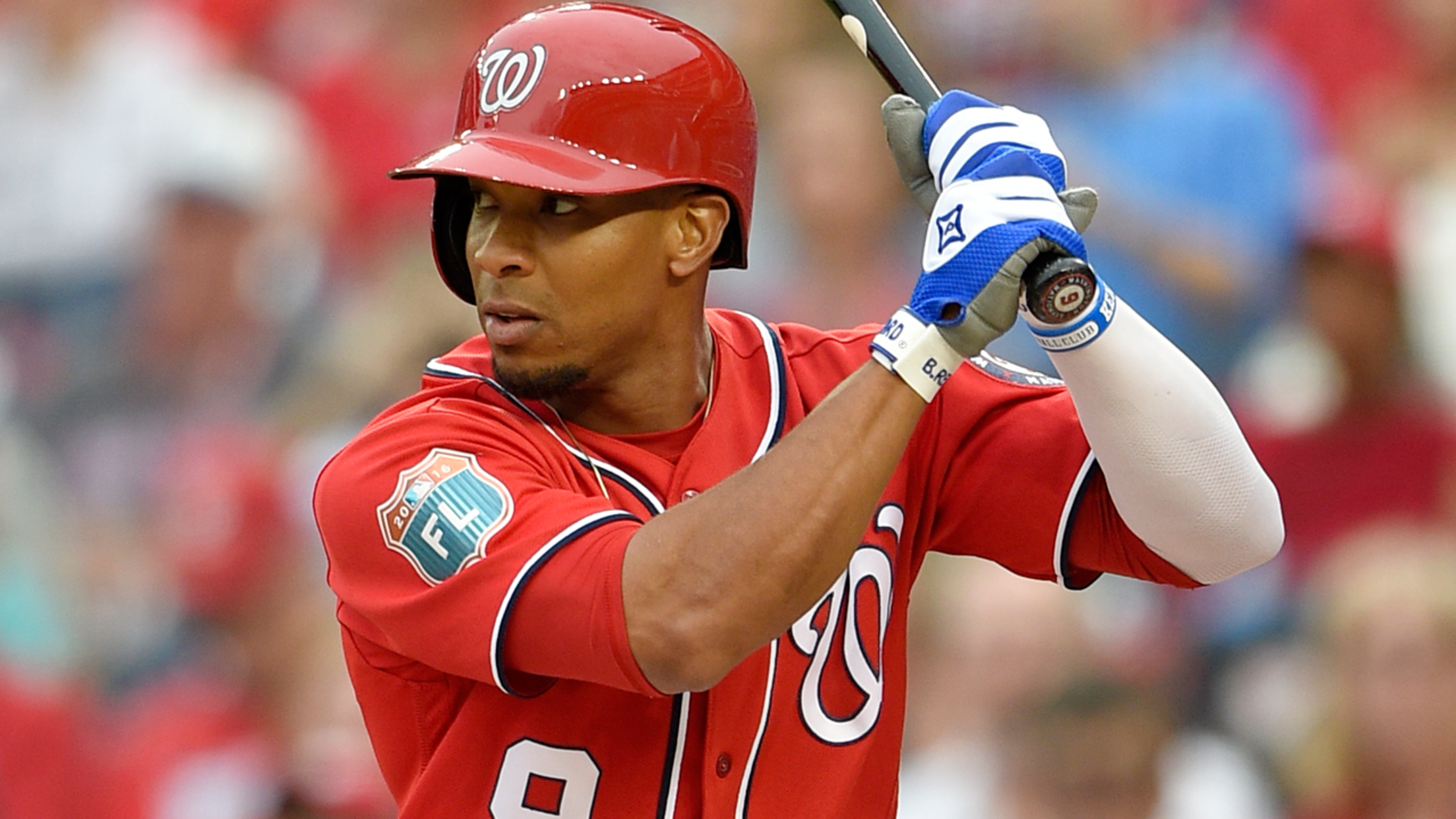 Nationals outfielder Ben Revere is hoping to be back in the lineup by early May. (AP) (AP)
WASHINGTON -- Nationals outfielder Ben Revere, who is on the disabled list because of a strained right oblique, took batting practice for the first time Tuesday afternoon and was seen running from first base later in the day without feeling any pain.If things continue to go well, Revere will go
WASHINGTON -- Nationals outfielder Ben Revere, who is on the disabled list because of a strained right oblique, took batting practice for the first time Tuesday afternoon and was seen running from first base later in the day without feeling any pain.
If things continue to go well, Revere will go on a rehab assignment before rejoining the Major League club some time in May. Revere hoped he would return to the big league team by his birthday, May 3, but that seems unlikely.
"I'm feeling real good. We'll see what the Nationals want me to do [Wednesday]," Revere said. "At least everything is getting better. Hopefully, I get to meet these guys on the road trip, or when they come back [home]. I'm getting close to game-time playing."
Revere hasn't played in a game since Opening Day (April 4), when he felt pain on the right side of his stomach during his first at-bat against the Braves. After he struck out, Revere decided to stay in the game, but he had a hard time breathing during his second at-bat two innings later. After he grounded out, Revere decided to take himself out of the game.
Revere, who later received a shot to help the muscle heal, said he felt pain while trying to make a play on a home run by Freddie Freeman in the first inning on April 4.