Pitchers Vincent, Ramirez opt for free agency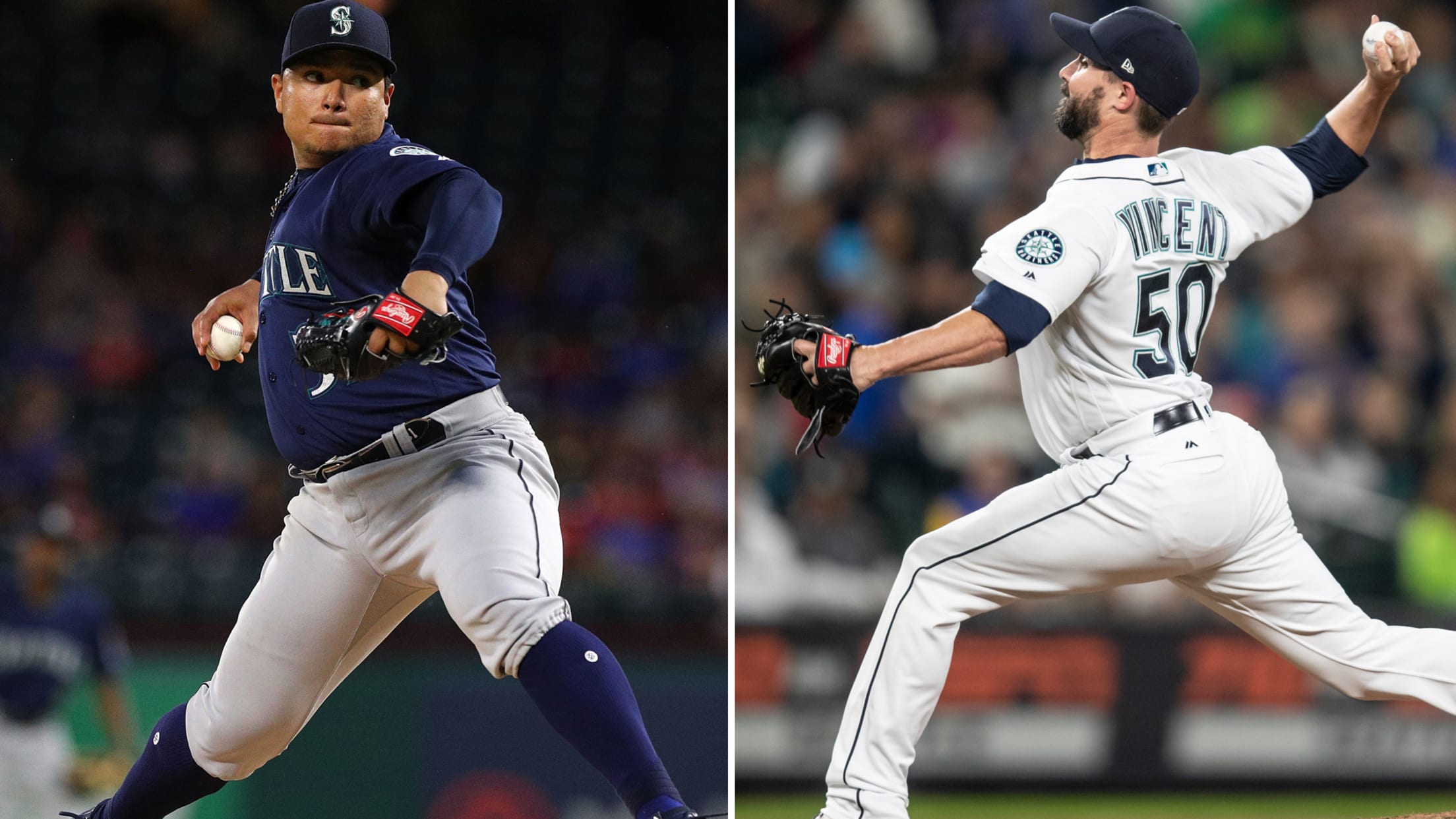 SEATTLE -- Mariners pitchers Nick Vincent and Erasmo Ramirez elected to become free agents after clearing waivers and being outrighted to Triple-A Tacoma on Friday.Catcher Chris Herrmann was claimed by the Astros as Mariners general manager Jerry Dipoto continued preparing for what likely will be an active offseason. The moves
SEATTLE -- Mariners pitchers Nick Vincent and Erasmo Ramirez elected to become free agents after clearing waivers and being outrighted to Triple-A Tacoma on Friday.
Catcher Chris Herrmann was claimed by the Astros as Mariners general manager Jerry Dipoto continued preparing for what likely will be an active offseason. The moves free up more 40-man roster space and payroll flexibility, as the three veterans likely would have earned about a combined $9.5 million in salary in the arbitration process.
The Mariners' 40-man roster now stands at 32 players as free agency begins, with all free agents eligible to begin negotiating with other teams as of 2 p.m. PT on Friday.
Herrmann, 30, is a seven-year MLB veteran who played 36 games for Seattle in 2018 after signing a Minor League deal following his release by the D-backs in late March. He posted a .237/.322/.421 line with two home runs and seven RBIs in 87 plate appearances with Seattle and also played 42 games in Tacoma.
With Herrmann's departure, the Mariners now have two catchers -- Mike Zunino and David Freitas -- on their 40-man roster.
Ramirez earned $4.2 million last year and Vincent $2.75 million, with both figuring to get increases in what would have been their third and final year in the arbitration process. Because they have sufficient MLB service time, both were able to turn down the outright assignments to the Minors and now can be signed at any salary by any Major League club, including Seattle.
They join designated hitter Nelson Cruz, outfielders Denard Span and Cameron Maybin, utility players Andrew Romine and James Beckham, and relievers Zach Duke, Adam Warren and David Phelps as Mariners now on the free-agent market.
Vincent, 32, spent the last three seasons with the Mariners and posted a 3.99 ERA in 56 1/3 innings over 62 appearances in 2018. He was a vital part of Seattle's bullpen in his three years, going 11-11 with a 3.62 ERA in 191 outings.
Ramirez, 28, was expected to be part of the Mariners' rotation last season before missing much of the year with arm issues. He went 2-4 with a 6.50 ERA in 10 starts, putting his career totals at 32-39 with a 4.36 ERA in 192 games (92 starts) over seven seasons.
The Mariners now have only four remaining arbitration-eligible players on their 40-man roster -- Zunino and pitchers James Paxton, Alex Colome and Roenis Elias. Relievers Ryan Cook and Justin Grimm had also been arbitration-eligible, but both cleared waivers and were outrighted to Tacoma on Wednesday.