Gentry limited to pinch-running for Orioles
Outfielder expected to see specialist for fractured finger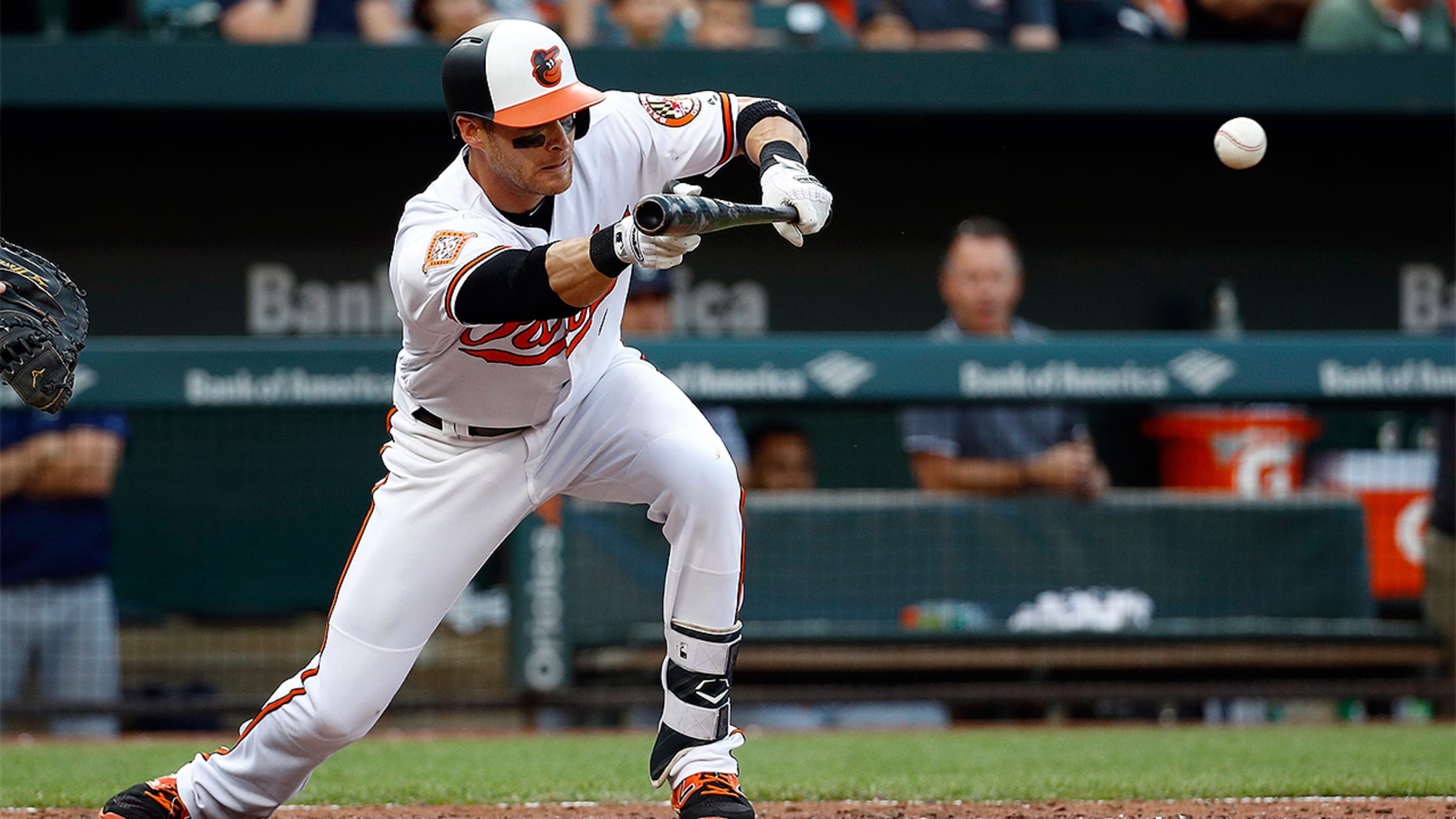 Craig Gentry was injured during a bunt attempt in the Orioles' 1-0 victory over the Blue Jays in 13 innings. (AP)
BALTIMORE -- The Orioles will have a more clear picture on outfielder Craig Gentry's status after he sees a specialist for his fractured right middle finger Sunday, manager Buck Showalter said.Gentry was injured during a bunt attempt in the third inning of the Orioles' 1-0 win over the Blue Jays
BALTIMORE -- The Orioles will have a more clear picture on outfielder Craig Gentry's status after he sees a specialist for his fractured right middle finger Sunday, manager Buck Showalter said.
Gentry was injured during a bunt attempt in the third inning of the Orioles' 1-0 win over the Blue Jays on Friday. Showalter said he hoped to have Gentry available to pinch-run in Baltimore's Saturday game against Toronto.
"I'm anxious to hear what the doctor says about what the future may hold after looking at it," Showalter said.
After Adam Jones was ejected in the first inning Friday for arguing balls and strikes, Gentry replaced the center fielder to start the second inning. He was then replaced by Joey Rickard to start the fourth after his only at-bat.
Gentry's injury occurred on an unsuccessful bunt attempt on an 0-1 count. He then struck out and left the game.
The outfielder has slashed .257/.333/.386 this season, but it's his speed that the Orioles value most; he's 5-for-8 on stolen-base attempts.
Joshua Needelman is a contributor to MLB.com based in Baltimore.