Orioles now own this unfortunate HR record
Baltimore is now the fastest team to give up 100 homers in a season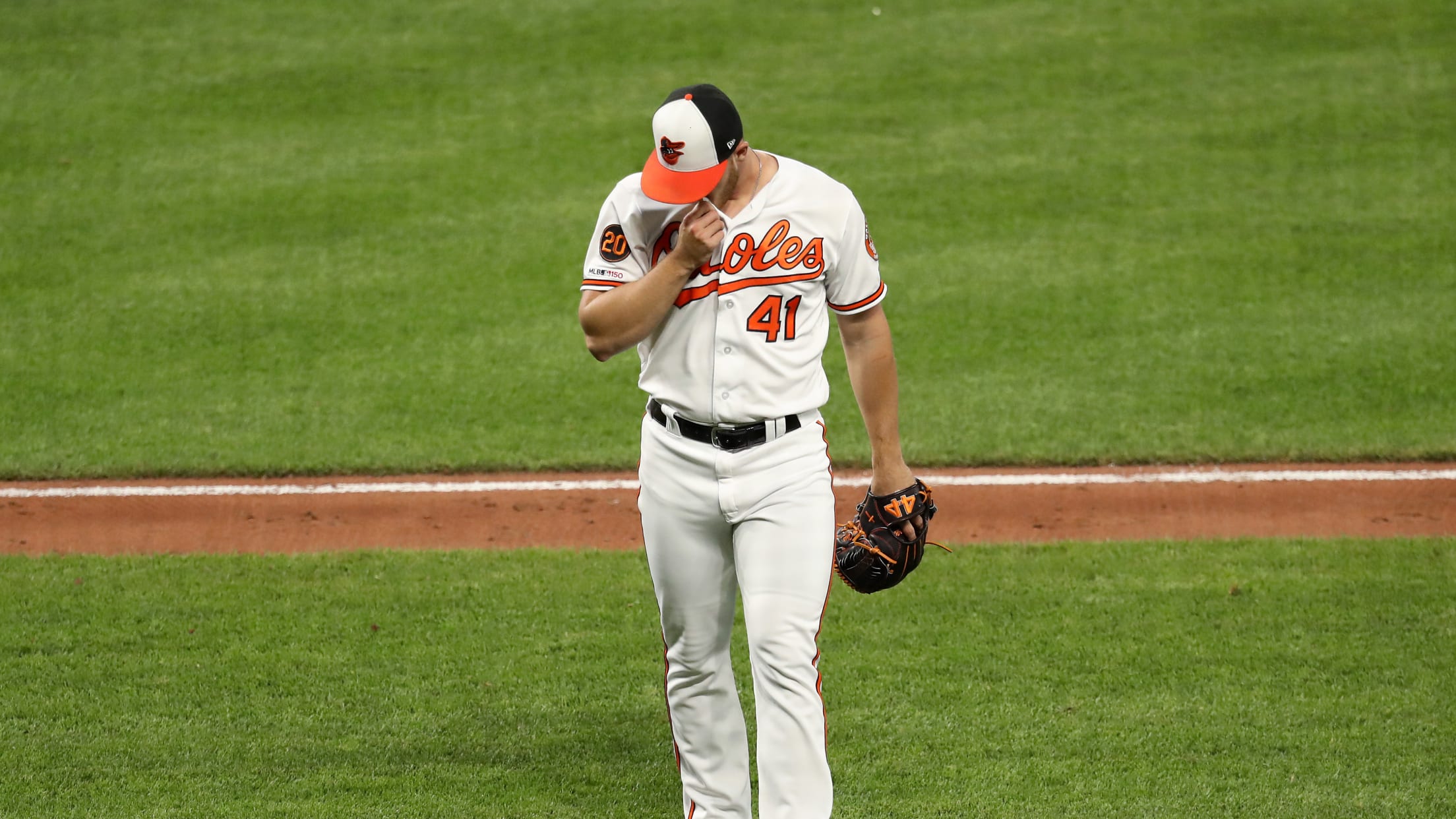 The Orioles set an unfortunate record Tuesday night after becoming the fastest team in Major League history to give up 100 home runs in a season. Yankees outfielder Clint Frazier smacked his second long ball off Baltimore starter David Hess in the fifth inning of the Orioles' 11-4 loss at
The Orioles set an unfortunate record Tuesday night after becoming the fastest team in Major League history to give up 100 home runs in a season.
Yankees outfielder Clint Frazier smacked his second long ball off Baltimore starter David Hess in the fifth inning of the Orioles' 11-4 loss at Camden Yards, marking the club's 100th dinger allowed in its 48th game of the season. The O's reached the century mark nine games faster than the 2000 Royals, the previous record holder.
Granted, home runs are once again on the rise throughout baseball; Major League teams entered Tuesday averaging 1.31 homers per game, currently ahead of 2017 for a new record pace for dingers. But the Orioles have given up 12 more home runs than the next-closest team this year, the Mariners, and are well on pace to break the '16 Reds' single-season record of 258 taters allowed this season.
Hess allowed three homers to the Yankees on Tuesday, giving him an MLB-high 17 allowed on the season. Fellow starter Dylan Bundy has given up 11, followed by Dan Straily with 10 and Andrew Cashner and Alex Cobb at nine.