O's finalize deal with teen OF from Curacao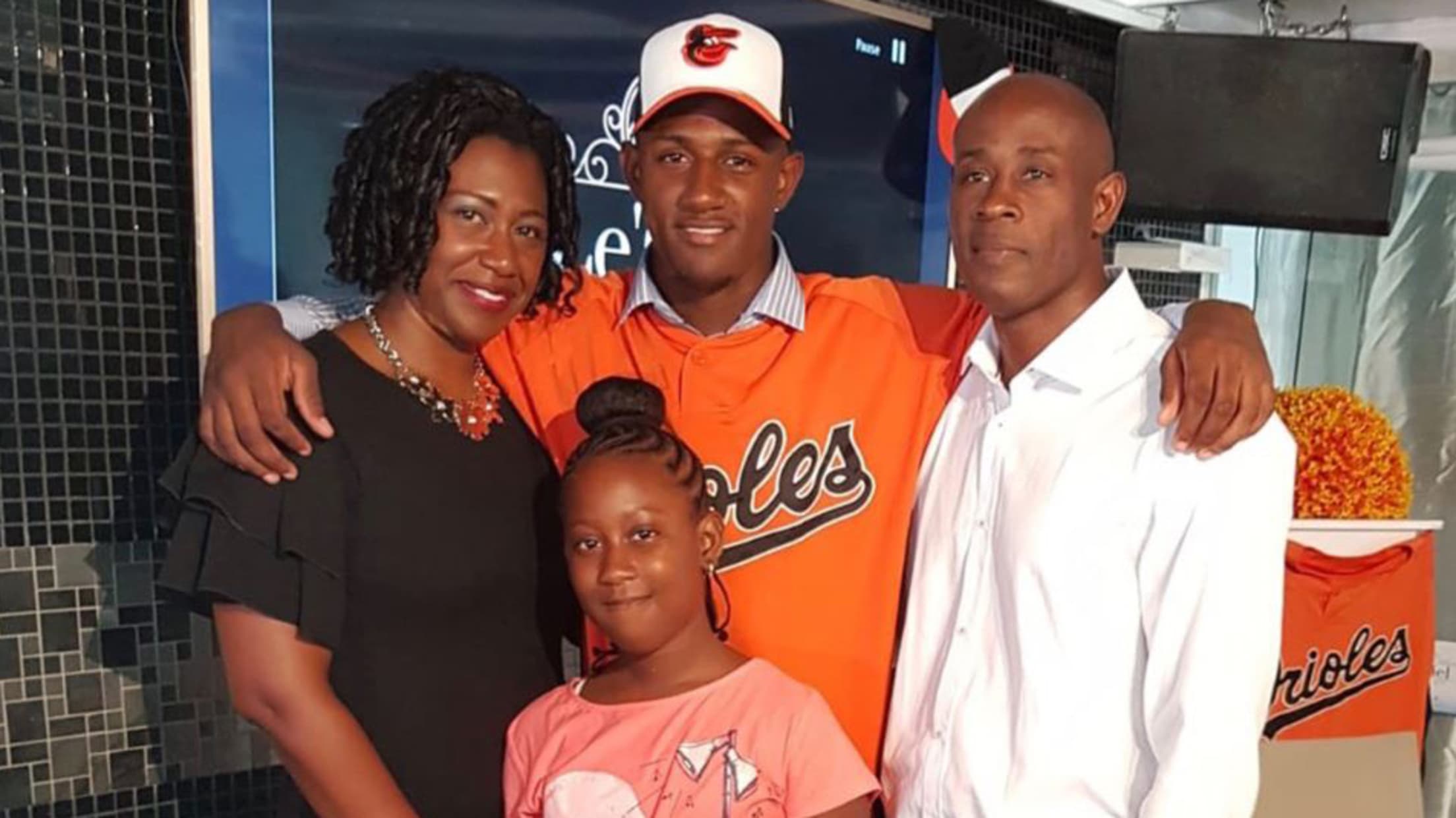 (Crouse, Jake)
BALITMORE -- The Orioles have agreed to terms with international prospect J'Rudjeanon Isenia, a 16-year-old outfielder out of Curacao.Isenia is the latest signing for a Baltimore club that is making an effort to ramp up what was a near-nonexistent international effort prior to this year. The $125,000 contract was agreed
BALITMORE -- The Orioles have agreed to terms with international prospect J'Rudjeanon Isenia, a 16-year-old outfielder out of Curacao.
Isenia is the latest signing for a Baltimore club that is making an effort to ramp up what was a near-nonexistent international effort prior to this year. The $125,000 contract was agreed upon earlier this year, but made official on Tuesday afternoon.
"Isenia is a right-handed-hitting outfielder with above-average tools and a good swing," said director of player development and interim GM Brian Graham. "He is a very coachable young player who we look forward to developing."
The Orioles have agreed to terms with international player OF J'Rudjeanon Isenia (ROOD-juh-nawn EE-señ-ya), a 16-year-old out of Curaçao. #Birdland pic.twitter.com/WnMSooSUQk

— Baltimore Orioles (@Orioles) October 30, 2018
The Orioles announced four international signings Thursday: Venezuelan outfielder Angel Gomez, Cuban outfielder Kevin Infante, Dominican right-hander Kelvin LaRoche and Venezuelan shortstop Gilbert Machado. The quartet came on the heels of Baltimore missing out on the top three in this international signing period: Victor Victor Mesa, Victor Mesa Jr. and Sandy Gaston.
Given that, the O's, who started the month with an eye-popping $6.5 million in international bonus pool money, are expected to fill out their farm system with a volume of smaller signings. The bonus pool money, the most in the Majors, may be used until June and is a non-transferrable allotment.
The last player the Orioles scouted and developed that reached the Major League level from Curacao was Jonathan Schoop, who was traded to the Brewers midseason.
Vote for McKenna
Outfielder Ryan McKenna, the club's No. 12 prospect per MLB Pipeline, is a finalist for the Arizona Fall League's Fall Stars Game, and Orioles fans can help get him there by voting.
McKenna, who played for Double-A Bowie during the regular season, is up against the Yankees' Thairo Estrada and the Rangers' Julio Pablo Martinez for the final spot on the West Roster with voting until 3 p.m. ET Wednesday.
McKenna ranks second in the AFL with a 1.100 OPS for the Glendale Desert Dogs and is vying to be the lone Orioles representative. Through 11 games, he's hitting .366 with a .490 on-base percentage and a .610 slugging percentage.
Kline protected
The Orioles selected the contract of right-handed pitcher Branden Kline from Double-A Bowie. The move puts Kline on the 40-man roster and prevents him from electing to become a Minor League free agent this winter.
Kline, a native of Frederick, Md., was selected by the Orioles in the second round of the 2012 Draft. Plagued by arm troubles, the righty is the O's 23rd-best prospect. Finally healthy to begin '18, Kline ended a 59-month absence on the mound when he logged a scoreless performance out of Class A Advanced Frederick's bullpen on Minor League Opening Day. Kline, who turned 27 last month, went 5-4 with a 1.64 ERA in 44 games across two levels, pitching 65 2/3 innings and allowing 52 hits and 18 walks against 71 strikeouts.