Inclement weather postpones O's game vs. Rays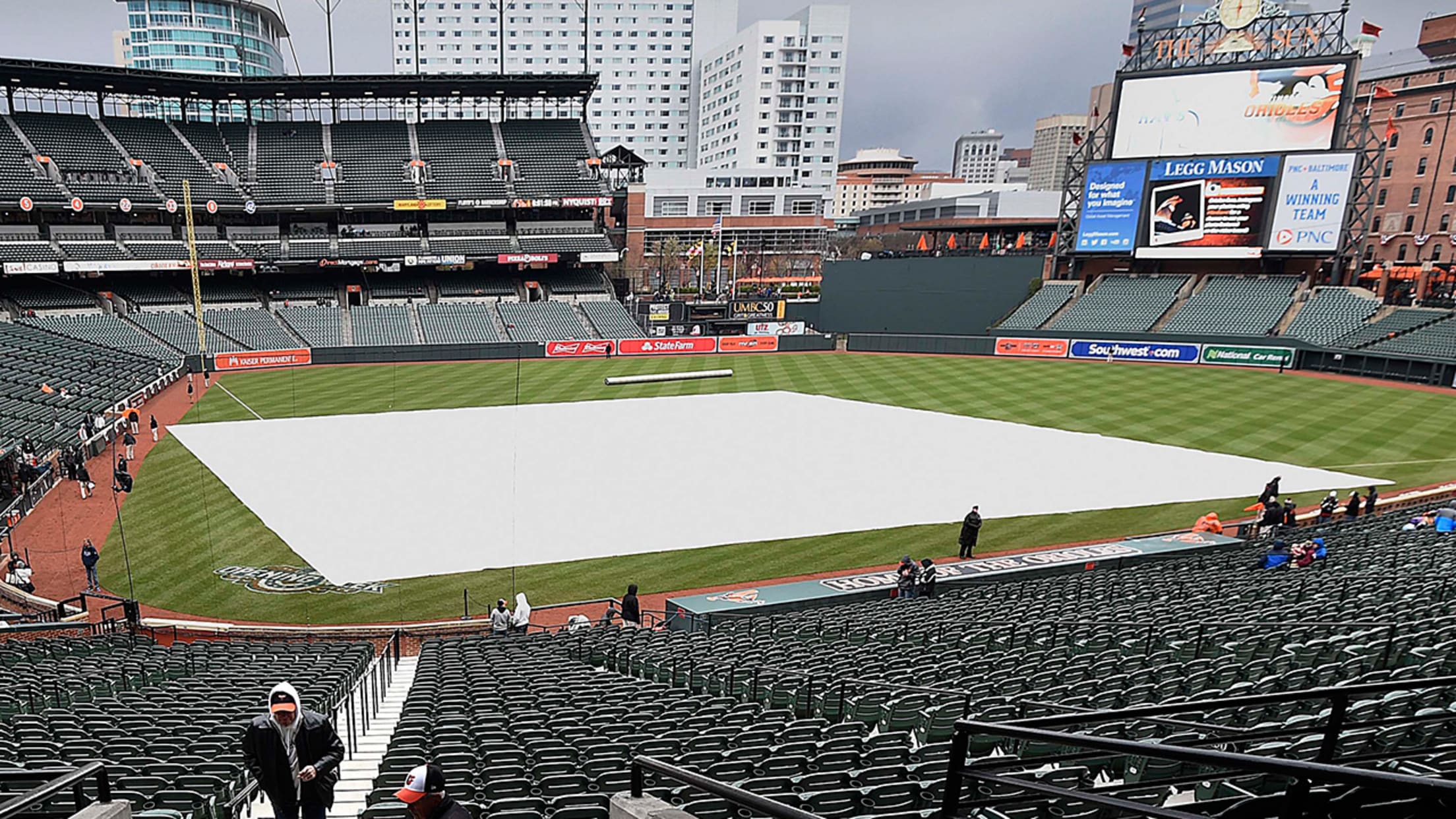 The Orioles were unable to get Saturday night's game in against the Rays. (Gail Burton/AP) (AP Photo/Gail Burton)
BALTIMORE -- Saturday's game between the Orioles and Rays has been postponed due to inclement weather and will be made up at a later date. Vance Worley is still scheduled to start Sunday's series finale.The news came at approximately 8 p.m. ET, after the O's tried twice to start and
BALTIMORE -- Saturday's game between the Orioles and Rays has been postponed due to inclement weather and will be made up at a later date. Vance Worley is still scheduled to start Sunday's series finale.
The news came at approximately 8 p.m. ET, after the O's tried twice to start and had to tarp the field. The Nationals postponed their game in nearby Washington, D.C., while Double-A Bowie also called their game early, but the Orioles were optimistic they'd be able to get in the game.
No makeup date has been announced. Fans are encouraged to exchange their tickets for Sunday's game, beginning at 1:35 p.m. ET when the O's host the Rays for the second annual Kids' Opening Day. The celebration will welcome children and their families to a new season of Orioles baseball with many fun activities and unique game day opportunities for several lucky kids throughout the day.
• Orioles regular-season tickets
If fans wish to attend Sunday's contest, they will need to exchange their tickets from Saturday's postponement at the Oriole Park Box Office. Box office windows will be open at 11 a.m. Sunday morning.
Fans unable to attend Sunday's game are encouraged to keep their tickets until a makeup date is announced. If fans cannot attend the makeup date, Saturday's tickets can be exchanged for any remaining Orioles home game this season on a dollar-for-dollar basis. All exchanges are subject to availability and must be completed by June 25. Complimentary tickets are non-exchangeable. StubHub tickets are also non-exchangeable and must either be used for the makeup date or resold on StubHub once a makeup date is determined.