O's prospect Harvey shut down by groin issue
Right-hander set to see specialist after pitching at extended spring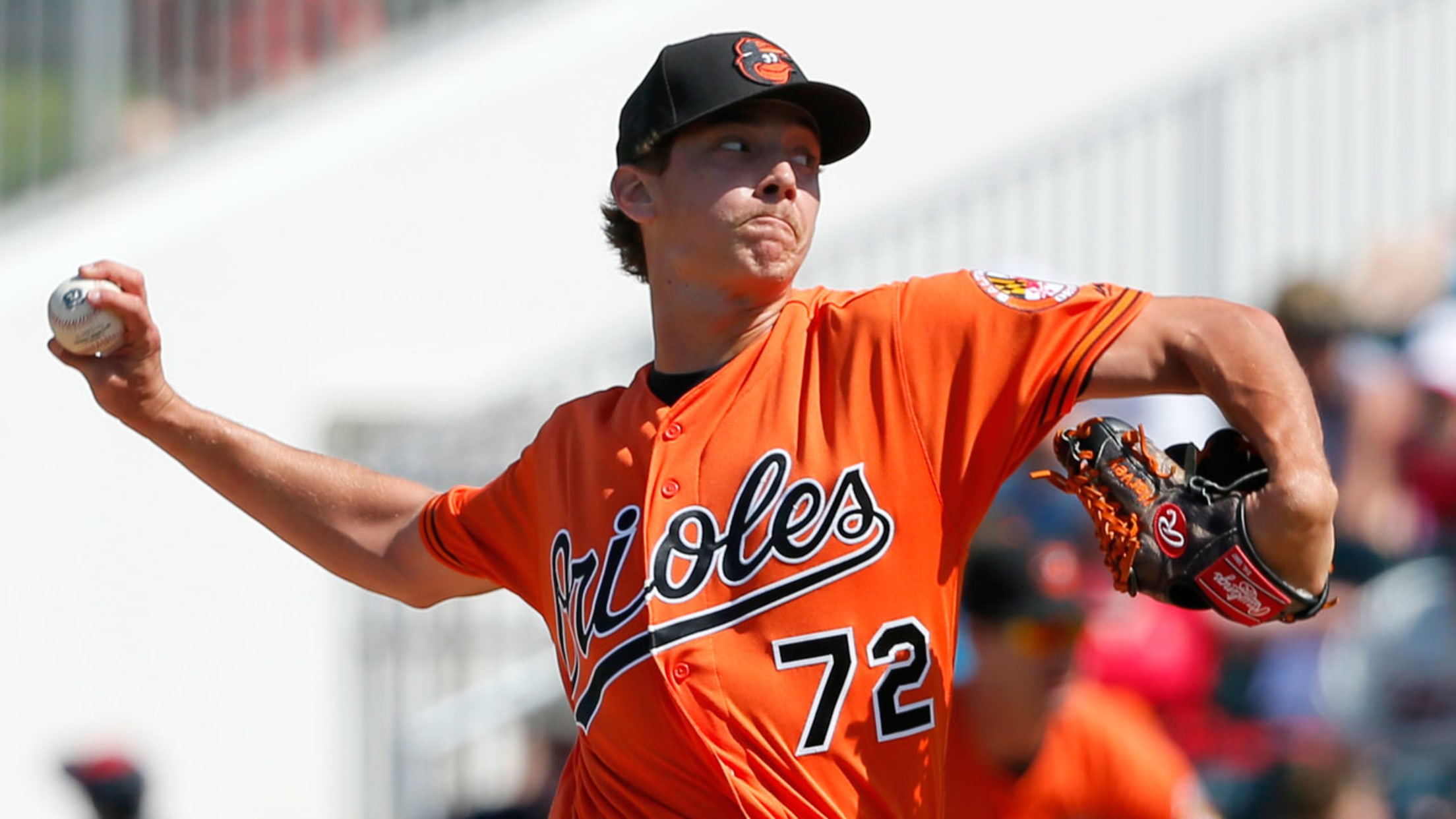 O's right-hander Hunter Harvey has a career 2.87 ERA over 25 Minor League starts. (AP)
BALTIMORE -- Orioles right-hander Hunter Harvey, ranked as their No. 1 prospect by MLBPipeline.com, has been shut down and will see a specialist as he continues to be bothered by a groin injury.Harvey first experienced the issue in late March and the O's were extremely cautious in bringing him back
BALTIMORE -- Orioles right-hander Hunter Harvey, ranked as their No. 1 prospect by MLBPipeline.com, has been shut down and will see a specialist as he continues to be bothered by a groin injury.
Harvey first experienced the issue in late March and the O's were extremely cautious in bringing him back to ensure he wouldn't reinjure himself or alter his mechanics. But the issue hasn't resolved itself and Harvey came in on Friday, after pitching on Thursday in extended spring, with the same sort of symptoms.
"I think we know ... I think we know where they're going," manager Buck Showalter said. "I know a little bit more than I'm talking about here, but I think him going to see a specialist [about] what may be going in there, that a groin's just not healing like it should. He's had plenty of time. I always look and here's the final piece. He'll get going depending on what they have to do to correct what I think, what we think they're going to find."
It's been a frustrating past few seasons for Harvey. He came into Spring Training a full-go after making his way back from a fractured right fibula and elbow soreness that combined to shut him down for the entire 2015 season.
Harvey -- who last pitched in a regular-season Minor League game on July 25, 2014, with Class A Delmarva -- has a career 2.87 ERA over 25 starts. He struck out 139 and walked 39.
Despite the latest injury news, Showalter didn't think 2016 will be a lost year for Harvey. Asked if Harvey could pitch at some point this season in the Minors, Showalter said, "I think so. Lot of '16 [left], a lot of leagues that go on in 2016."