Quartet of O's miscues costly vs. Astros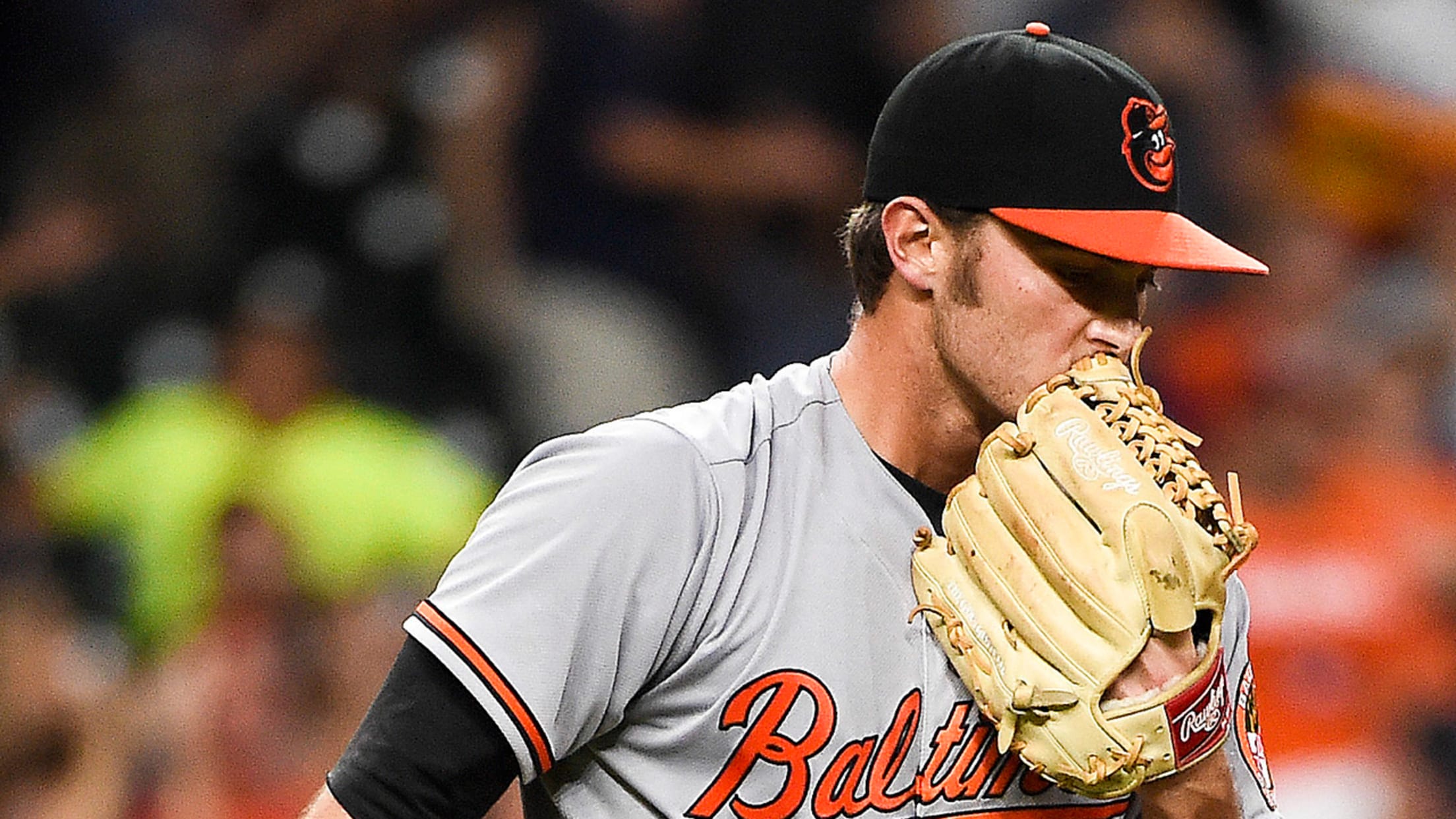 "I'm going to do everything in my power to not let it happen again," said Tyler Wilson about a key error. (AP)
HOUSTON -- The Orioles will try to quickly forget Wednesday night's 4-3 loss to Houston, in which they committed a season-high four errors on the way to ensuring a series loss.Shortstop Manny Machado was charged with two errors, both in the bottom of the first inning, and starter Tyler Wilson
HOUSTON -- The Orioles will try to quickly forget Wednesday night's 4-3 loss to Houston, in which they committed a season-high four errors on the way to ensuring a series loss.
Shortstop Manny Machado was charged with two errors, both in the bottom of the first inning, and starter Tyler Wilson had a pair of miscues including a costly fielding error that preceded Evan Gattis' two-run homer.
"It really sticks out when it's something we are real good at," Orioles manager Buck Showalter said. "To have four or five miscues in the infield tonight. Tyler threw well. So did [Vance Worley]. It was pretty low, but think about how much lower [Wilson's pitch count] could have been if we made the plays behind him. The field is real fast here, dirt is hard, and it's something Major League players have to make an adjustment to when they come to different parks."
Wilson, who also dropped a throw on a tailor-made double-play ball while covering first base, was understandably frustrated about not coming up with the bunt.
"There are a lot of things you can say as the difference in the game. But you look back at it, that is definitely one of them," he said. "You know, I make that out right there, it's a tie ballgame if everything else goes according to plan. That's frustrating. And I know, we all take a lot of pride in our [pitchers' fielding practice] and making sure we can field our own position. That is paramount with the Orioles' organization. That is really inexcusable and just a matter of not making a play. There is no excuse for it. I'm going to do everything in my power to not let it happen again."
Wilson threw pretty well other than the homer, allowing four runs (three earned) over six innings. He didn't issue a walk and gave up six hits, a few of them costly.
"That is the game up here, for sure," he said. "You can watch so many big league games and it comes down to two or three pitches. Hitters are so good at capitalizing at mistakes, it really does come down to two or three pitches sometimes."