Positive signs for Tillman in latest outing
O's manager Showalter says righty had 'good stuff' against Yankees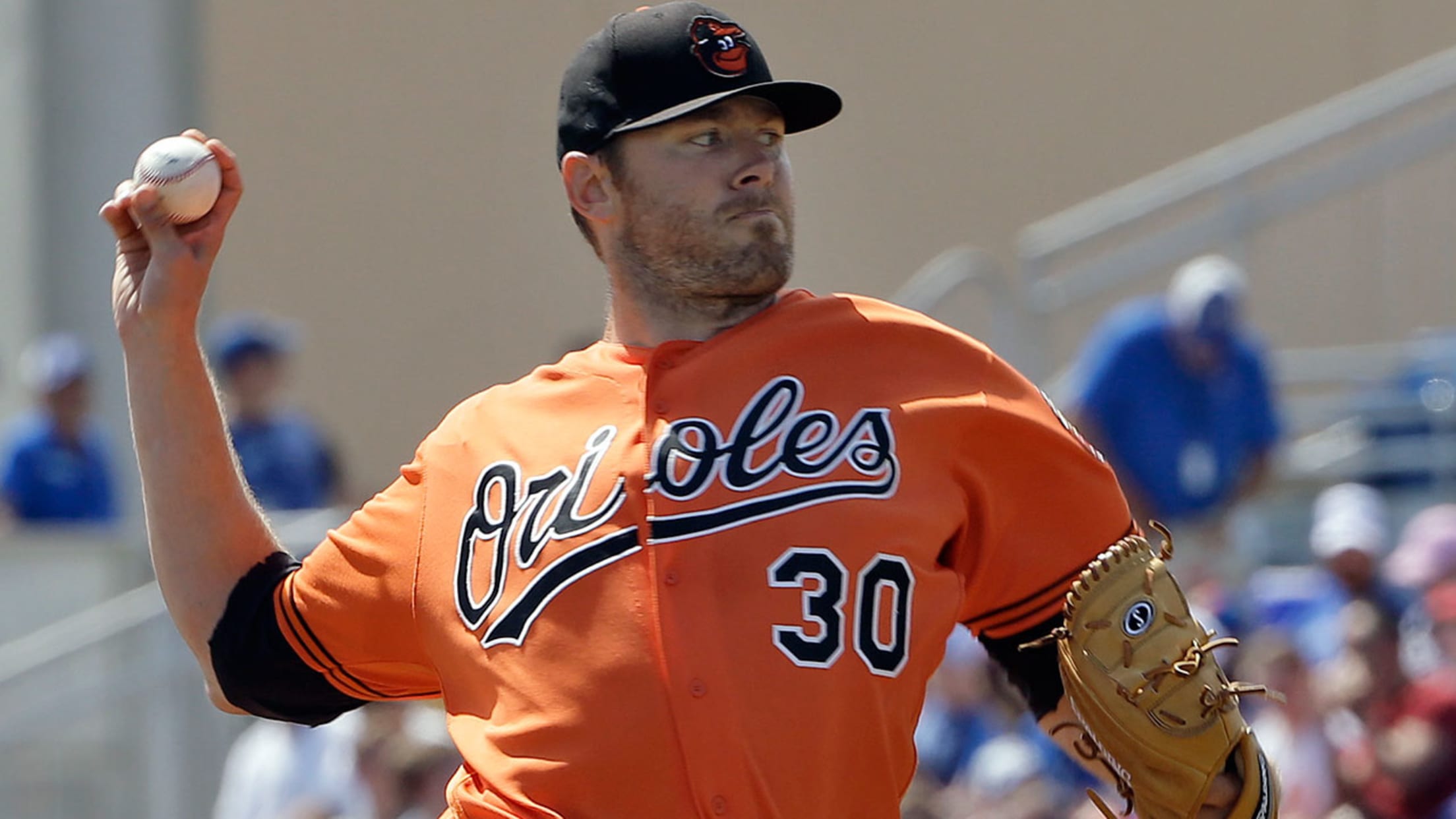 Chris Tillman allowed five runs with four strikeouts over four-plus innings on Friday. (AP)
SARASOTA, Fla. -- O's manager Buck Showalter and Chris Tillman both feel the starting pitcher was maybe just a few centimeters away from finally breaking through with a good Grapefruit League start Friday during Baltimore's 11-10 win against the Yankees. For the first four batters, he was particularly impressive.Tillman got
SARASOTA, Fla. -- O's manager Buck Showalter and Chris Tillman both feel the starting pitcher was maybe just a few centimeters away from finally breaking through with a good Grapefruit League start Friday during Baltimore's 11-10 win against the Yankees. For the first four batters, he was particularly impressive.
Tillman got through the top of the first in order with one strikeout and then got a groundout to open the second. But he would go on to issue a pair of walks -- first with one out to Dustin Ackley, then with two outs to Chris Parmelee. If those calls had gone the other way, maybe this would have been the start where Tillman turned things around. Instead, he gave up a three-run homer to Chris Denorfia.
"Guys were telling me ... there were five or six strikes that were called balls. That time of the year for umpires, too," Showalter said. "He had good stuff."
• Spring Training:Schedule | Tickets | Gear
Lack of production during Spring Training isn't a major concern, but the O's rotation has notably struggled. Tillman only lasted long enough to face one batter in the fifth inning on Friday, allowing five earned runs on six hits, three walks and a hit batter. In 9 2/3 innings, Tillman has a 9.31 ERA.
"I didn't think there were very many bad pitches," Tillman said. "I thought there were a lot of good pitches. They made good contact, I think, twice all day, so I wasn't unhappy with it by any means.
"It's not my job to call balls and strikes. I'm doing what I can to get these guys out and I feel like I made pretty good pitches."
Of the 15 starts made by the Orioles' projected rotation -- Tillman, Miguel Gonzalez, Ubaldo Jimenez, Yovani Gallardo and Kevin Gausman -- only three have featured the pitcher going more than two innings while allowing fewer than two earned runs.
Tillman's chance to join that list ended eight batters in, and New York tacked on two more runs in the third.
In Spring Training, though, the Orioles don't have to worry about the results, so Tillman isn't concerned.
"I think I made my pitches throughout," Tillman said. "I made a lot of really good pitches with all of them, so I was pretty happy with that."
David Wilson is an associate reporter for MLB.com.