O's-Yankees rained out for second straight day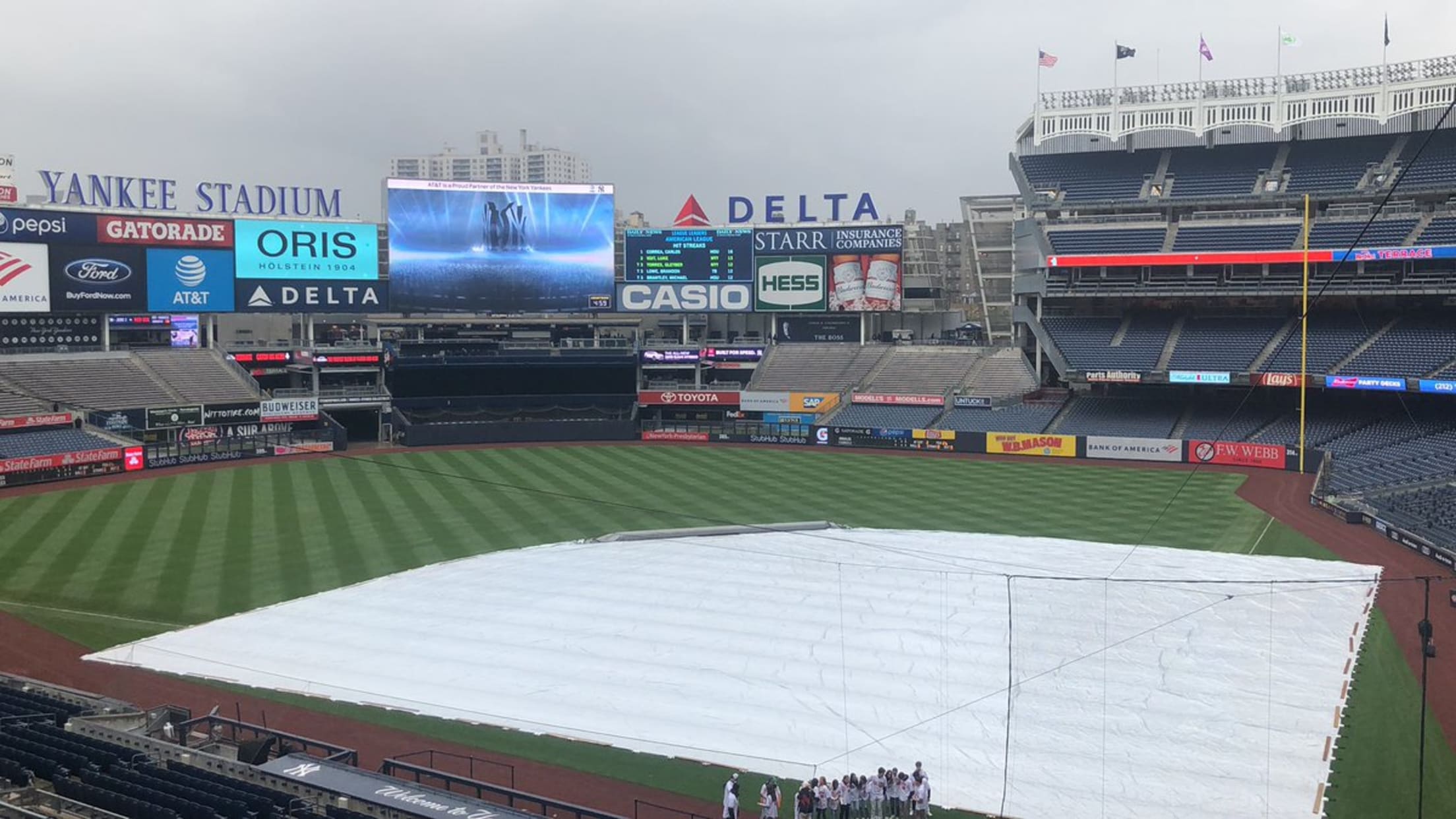 NEW YORK -- The Yankees and Orioles were postponed for a second consecutive day on Tuesday due to a forecast for continued inclement weather. Tuesday's rainout will be made up as the first game (1:05 p.m. ET) of a day-night, separate-admission doubleheader on Aug. 12. The regularly scheduled game for
NEW YORK -- The Yankees and Orioles were postponed for a second consecutive day on Tuesday due to a forecast for continued inclement weather.
Tuesday's rainout will be made up as the first game (1:05 p.m. ET) of a day-night, separate-admission doubleheader on Aug. 12. The regularly scheduled game for that date will begin at 7:05 p.m.
"Obviously, you don't want to rack up doubleheaders and things like that," Yankees manager Aaron Boone said. "As dicey as the weather has been here the first month and a half of the season, we've been pretty fortunate that we've gotten some games in."
The clubs are scheduled to play a single-admission doubleheader on Wednesday, with the first pitch of Game 1 set for 3:05 p.m.
J.A. Happ gets the ball in Game 1 against right-hander David Hess, and Domingo Germán will be the Yanks' starter for the nightcap, opposing righty Andrew Cashner.
Wednesday's regularly scheduled second game will start at 6:35 p.m., or approximately 30 minutes after the first game ends, should it conclude after 6:05. All Yankee Stadium gates will open at 2 p.m. for the doubleheader.
Fans holding paid tickets for Tuesday's game (May 14) may use them for the rescheduled game (Aug. 12 at 1:05 p.m.) or exchange their paid tickets for any regular-season game at Yankee Stadium throughout the 2019 season (subject to availability).
Exchanges may be made at Yankee Stadium ticket windows beginning on Wednesday and at any other times the ticket windows are open during the regular season.
Tickets bought from the secondary market presented for exchange will only receive a credit for the established price, regardless of the price paid. Complimentary tickets (COMP) or equivalent tickets purchased via the secondary market are not eligible for exchange.
With respect to tickets purchased through StubHub, please visit StubHub.com or call 866-STUBHUB (866-788-2482) for complete information about StubHub's rainout policies.
For complete information about the Yankees' rainout policy, please visit www.yankees.com/rainout.