Brantley (shoulder) begins rehab in Columbus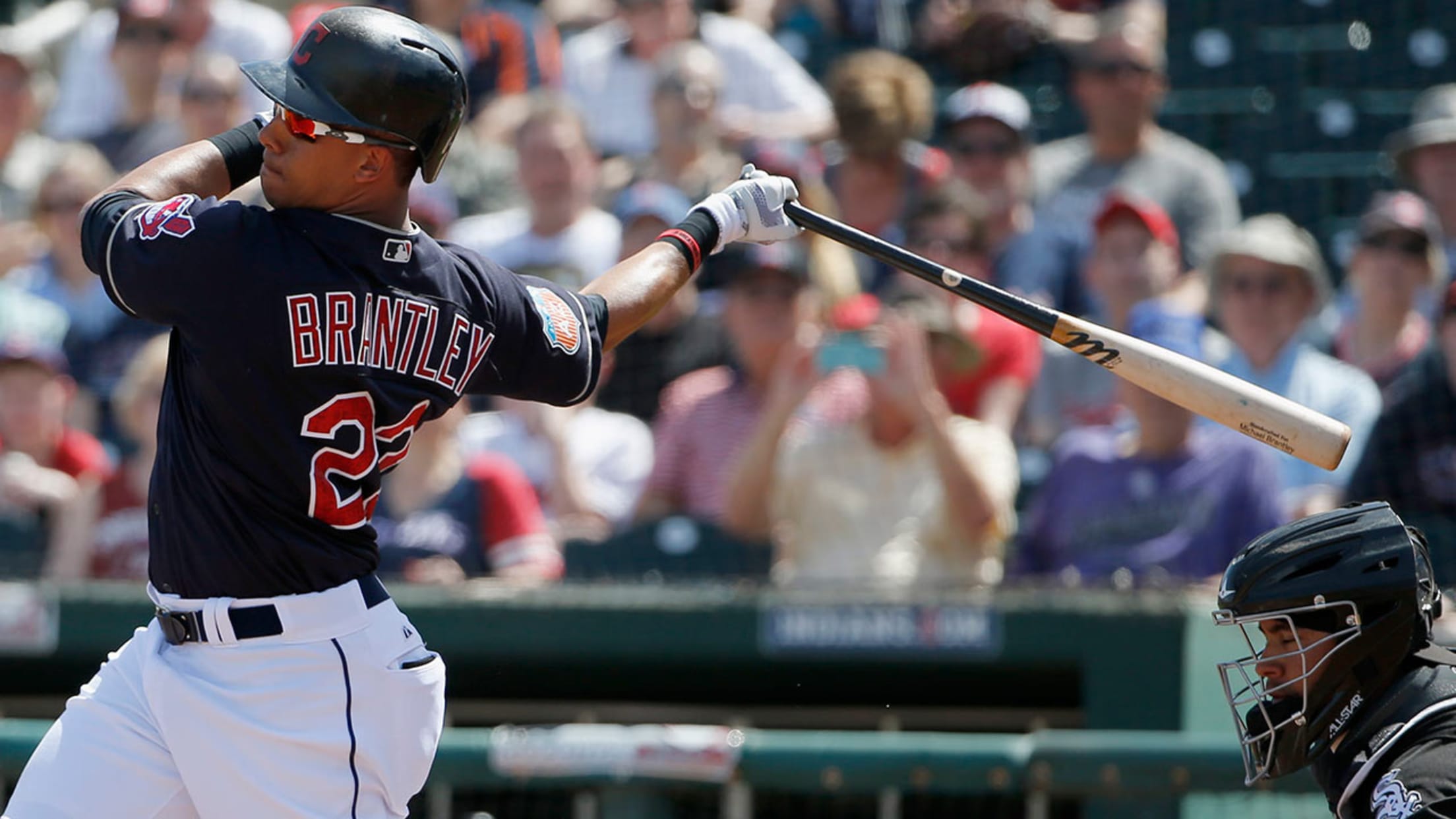 Outfielder Michael Brantley underwent shoulder surgery last November. (AP)
ST. PETERSBURG, Fla. -- Indians outfielder Michael Brantley began his Minor League rehab assignment Tuesday night, going 1-for-2 with a run scored and manning left field for Triple-A Columbus in the Clippers' 5-1 win over Louisville in Columbus, Ohio.Brantley, who doubled in the first inning, is recovering from right shoulder
ST. PETERSBURG, Fla. -- Indians outfielder Michael Brantley began his Minor League rehab assignment Tuesday night, going 1-for-2 with a run scored and manning left field for Triple-A Columbus in the Clippers' 5-1 win over Louisville in Columbus, Ohio.
Brantley, who doubled in the first inning, is recovering from right shoulder surgery that he underwent last November. Indians manager Terry Francona said Brantley and infielder/outfielder Lonnie Chisenhall, who's working his way back from a left wrist impingement, will move to Double-A Akron later in the week to continue their respective assignments with Columbus starting a seven-game road trip on Thursday.
Chisenhall went 0-for-2 with a sacrifice fly while playing right field on Tuesday, which followed an 0-for-3 day for Columbus on Sunday against Indianapolis.
"Lonnie will play [Wednesday] in Columbus, and then those two [Brantley and Chisenhall] will move to Akron on Thursday," Francona said. "And Brant will go every other day for probably a week."
Meanwhile, Francona said he was pleased with the report he received on right-hander Tommy Hunter, who allowed no hits and struck out one in one inning for Columbus on Sunday. Hunter is recovering from core-muscle surgery that was performed over the offseason.
"The ball is coming out of his hand really well," Francona said of Hunter. "He's kind of been champing at the bit for a while. As long as the trainers give him the go-ahead, we don't want to hold him back. He has done a really good job."
Andrew Astleford is a contributor to MLB.com.