Ozzie aims to help bolster Cardinals' defense
Hall of Fame shortstop working on mental approach in spring camp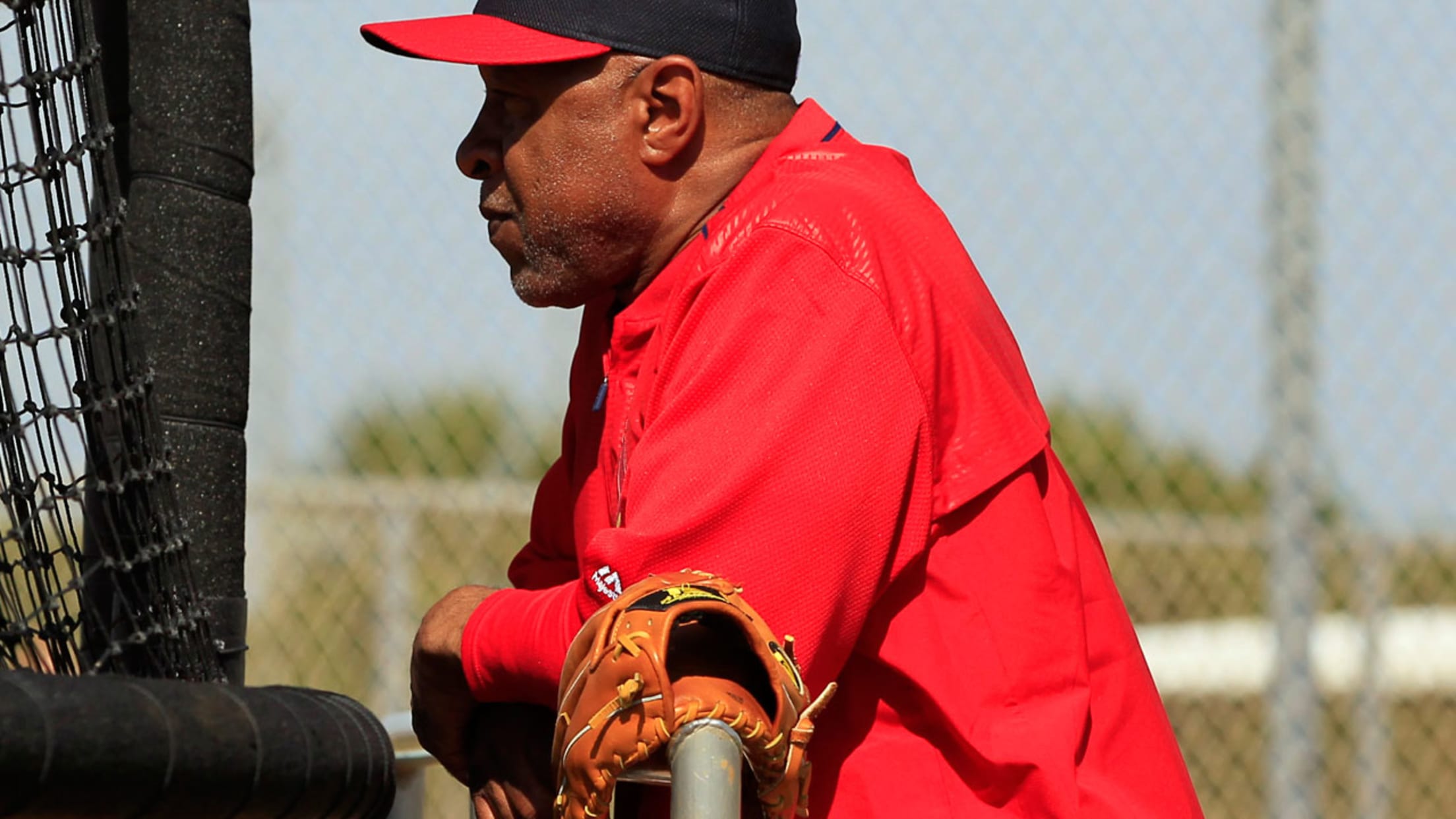 Ozzie Smith wants to center his instruction around the mental side of the game. (AP)
JUPITER, Fla. -- On the heels of a season dotted with fundamental lapses, the Cardinals prioritized defensive work this spring and they summoned the most distinguished defensive player in franchise history to assist with that instruction.Hall of Fame shortstop and 13-time Gold Glove Award winner Ozzie Smith arrived at the
JUPITER, Fla. -- On the heels of a season dotted with fundamental lapses, the Cardinals prioritized defensive work this spring and they summoned the most distinguished defensive player in franchise history to assist with that instruction.
Hall of Fame shortstop and 13-time Gold Glove Award winner Ozzie Smith arrived at the team's Spring Training complex on Tuesday for a weeklong stay in which he intends to be more than a quiet bystander. His hope is to help the Cardinals recalibrate defensively following a season that he described as "uncharacteristic of the organization."
• C. Carpenter will be guest instructor at camp
"I think they lost their point of reference last year," Smith said. "If you're a Cardinal baseball fan, it was a little tough [to watch last year] because it was the total opposite of what we're accustomed to within this organization. There's an emphasis on getting back to catching and throwing the baseball."
The Cardinals ranked 24th in the Majors with a Defensive Efficiency Ratio of .696 in 2016, and they featured only one infield spot (second base) with a Defensive Runs Saved figure above zero. Smith, who remains an active observer of the organization, watched it all.
"I think this generation here, to me, watching from a distance, they're OK at being one-dimensional," Smith said. "And that's just not what we're accustomed to, especially here with the Cardinals organization. We've never been a one-dimensional ballclub."
The Cardinals have left Smith's spring schedule intentionally fluid so that he can react to players' needs. Before workouts on Tuesday, manager Mike Matheny encouraged players to take the initiative and connect with the alumni who will be coming through this spring.
Among the first to do so was infielder Eliezer Alvarez, a recent addition to the team's 40-man roster. As other players completed their work, Alvarez took the opportunity to introduce himself to Smith. Within minutes, Alvarez found himself receiving individualized instruction from Smith, infield coach Jose Oquendo and catcher Yadier Molina.
"I felt really honored and really good to be able to be next to two important figures in the baseball world like Yadi and Ozzie," Alvarez said, speaking through a translator. "They really helped me out."
Though Smith dresses in full uniform and always takes the field with his shortstop glove, he wants to center his instruction around the mental side of the game more than the physical mechanics of an infield position. His impression of last year's club was that it showed a "lack of confidence" on defense.
"Getting guys to believe," Smith said. "You have to believe that you can do something before you can get good at it. Most of the guys, when they get to this point, they have pretty good hand and eye coordination and all of that stuff. Now, it's just about believing that you have the ability to make it happen and then just going out and doing it.
"Last year, we kind of drifted away from that. This year we're going to try and get back to it."