Sandoval out for season; Cueto has TJ surgery
Samardzija throws bullpen session; Strickland faces live hitters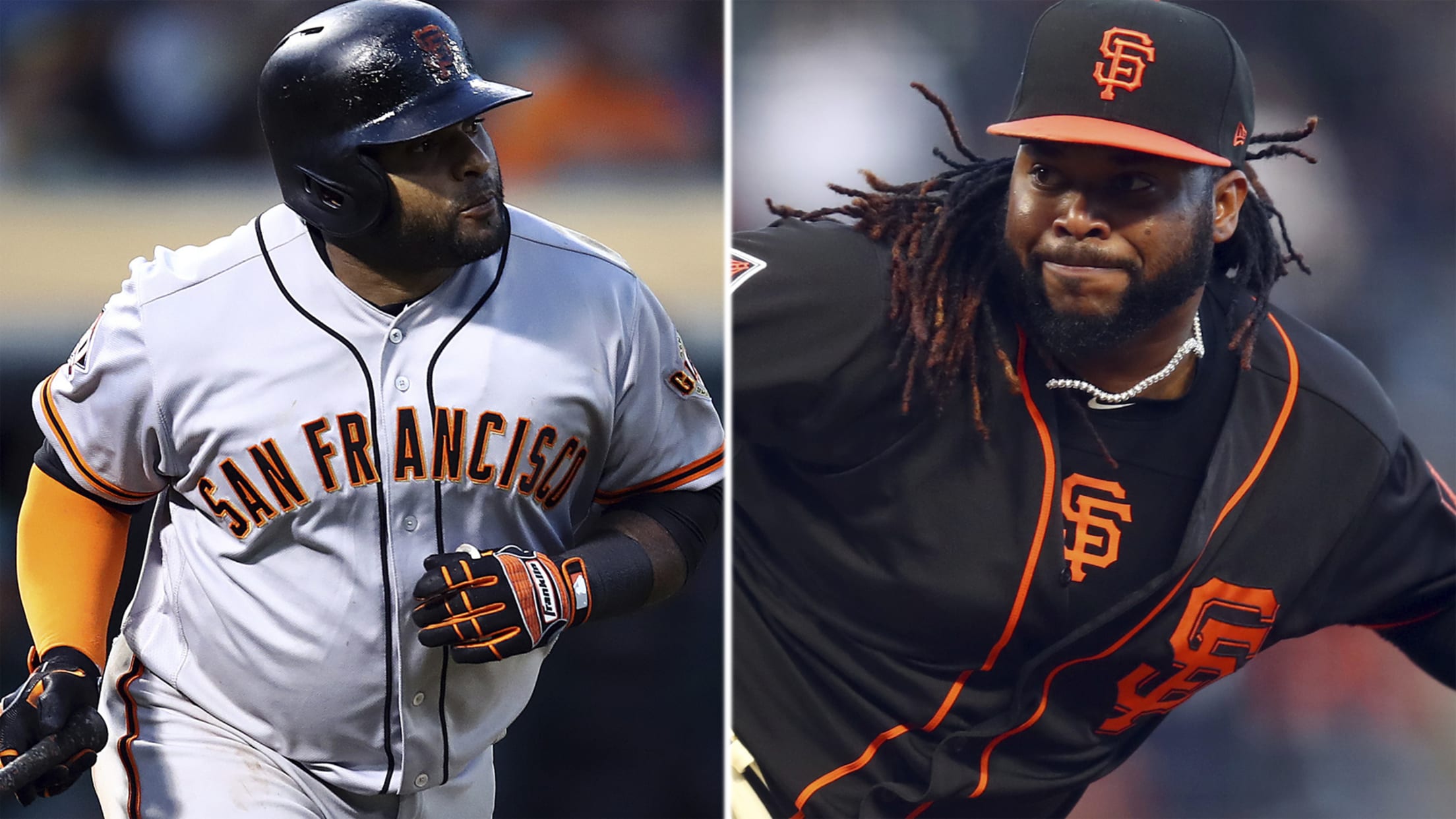 PHOENIX -- Giants manager Bruce Bochy received surprising news prior to Thursday's series opener against the D-backs at Chase Field, and it provided a big blow to his club.Bochy announced that Pablo Sandoval will undergo season-ending surgery on his right hamstring next week. It has not yet been decided who
PHOENIX -- Giants manager Bruce Bochy received surprising news prior to Thursday's series opener against the D-backs at Chase Field, and it provided a big blow to his club.
Bochy announced that Pablo Sandoval will undergo season-ending surgery on his right hamstring next week. It has not yet been decided who will perform the operation or where it will take place.
Sandoval sustained the injury during Sunday's game against the Padres when he slid awkwardly into home plate and then retreated to the dugout holding his leg. It was initially diagnosed as a right hamstring strain, but an MRI revealed it was much worse.
"It's a pretty good tear," Bochy said. "You'd never think a hamstring could keep him out over two months, but when it's this bad, it can."
The news of Sandoval's upcoming surgery came on the same day that starter Johnny Cueto underwent season-ending Tommy John surgery on his right elbow.
Sandoval batted .248/.310/.417 in 92 games with nine home runs and 40 RBIs this season, his first full year with the Giants since returning to the club as a free agent in July 2017. The 31-year-old provided versatility to San Francisco's infield, playing 36 games at first base, 24 at third, two at second and even making his big league pitching debut with a scoreless inning against the Dodgers on April 28.
"They all hurt, but Pablo was so valuable in all the roles that he had this season," Bochy said. "He did a really nice job defensively. He was a big part of this offense. When he wasn't playing, he was our pinch-hitter. He played second. This guy did everything, pitched. He was our third catcher. This is a tough one to overcome."
Bochy also praised Sandoval for the positivity he brings to the Giants' clubhouse. The third baseman, nicknamed "Kung Fu Panda," has played nine seasons for San Francisco, including winning three World Series championships in 2010, '12 and '14.
"That's Pablo. We say it so many times, the energy that he brings, we're going to miss that," Bochy said. "He'll be around once he gets through this surgery, and he'll be down there pulling for the boys."
Cueto undergoes successful surgery
Cueto underwent successful Tommy John surgery in Los Angeles on Thursday. The procedure was performed by Dr. Neal ElAttrache. Cueto is returning to San Francisco on Friday and will meet up with the Giants when they return home on Monday.
"It sounds like all went well, so now it's going to be 12-14 months, as far as his rehab," Bochy said.
Cueto went 3-2 with a 3.23 ERA in nine starts this season. Before missing May and June with a right elbow sprain, he went 3-0 with a 0.84 ERA in his first five outings of the year.
"Starting out the year, nobody was throwing the ball better than Johnny," Bochy said. "What a great start he got off to, probably right up there with being the best pitcher in baseball. It's always tough when you lose one of your top guys."
Injury updates
• Right-hander Jeff Samardzija (right shoulder inflammation) threw 20 pitches in a bullpen session on Thursday, and he will throw another session in a few days. Bochy said Samardzija is "making progress."
• Right-hander Hunter Strickland (right hand fracture) threw 20 pitches against hitters at the Giants' Minor League complex in Scottsdale, Ariz., on Thursday. Bochy said Strickland should be ready to come off the 60-day DL close to when he is eligible on Aug. 18. This was the first time Strickland faced hitters since sustaining the injury.
• First baseman Brandon Belt (hyperextended right knee) could be out an additional 10-14 days, according to Bochy. Belt is currently swinging indoors and will field grounders this weekend.
Jake Rill is an editorial producer for MLB.com based in Phoenix.