Padres enjoying life on the road
San Diego one of baseball's most successful teams away from home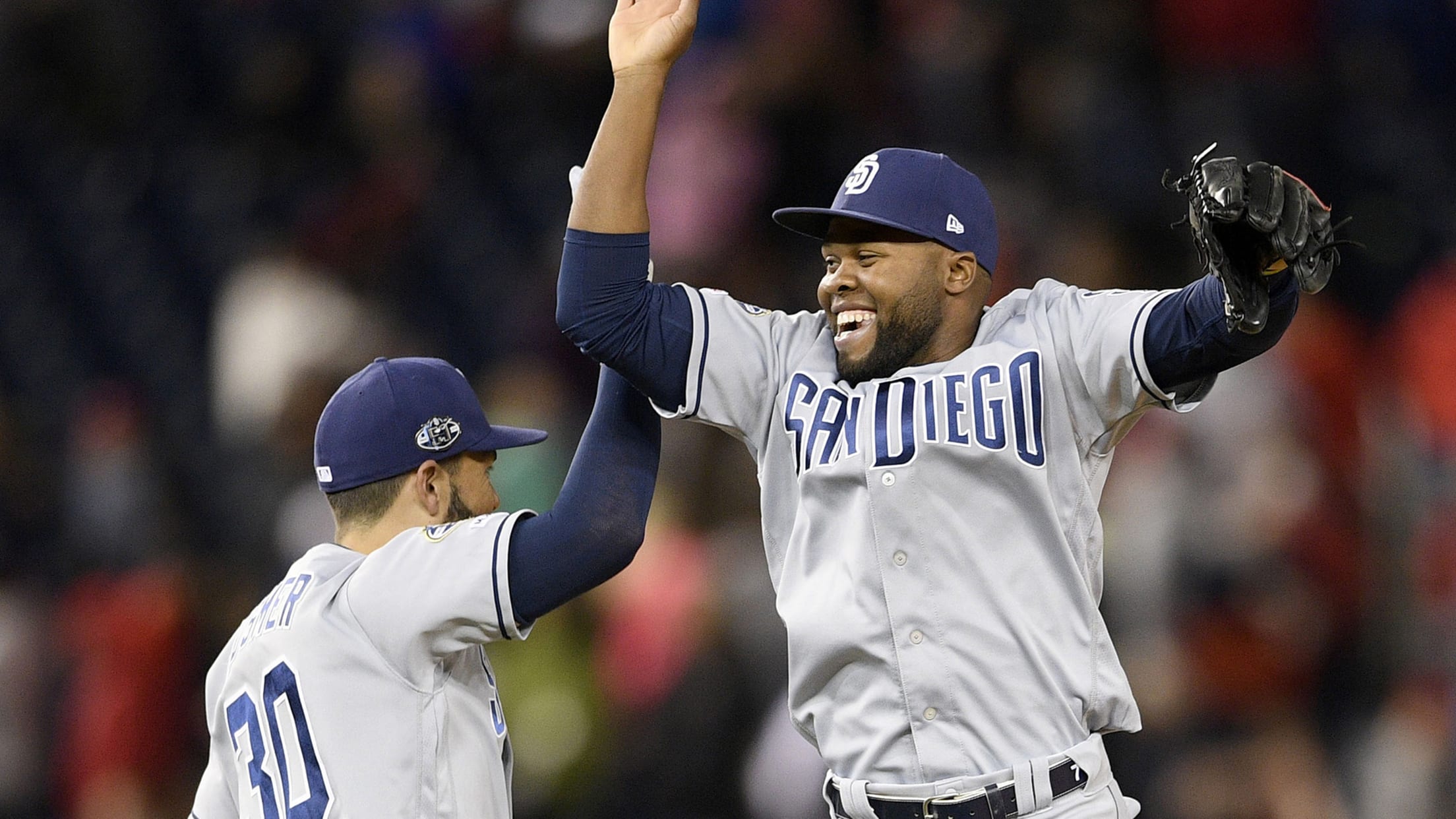 WASHINGTON -- Generally speaking, one indicator of a good baseball team is playing .500 ball away from home. Through the season's first month, the Padres are staking their claim as one of the best road teams in MLB. After taking the first two against the Nationals, the Padres have won
WASHINGTON -- Generally speaking, one indicator of a good baseball team is playing .500 ball away from home. Through the season's first month, the Padres are staking their claim as one of the best road teams in MLB.
After taking the first two against the Nationals, the Padres have won their first four series away from scenic San Diego, and with another stop in Atlanta on this road trip beginning Monday, they have a chance to get to five series wins in the early days of May. Last season, San Diego won just seven road series. The secret to the Padres' success may have to do with the time they aren't on the diamond.
"The thing I've noticed is that we really get along together," reliever Craig Stammen said. "And when you don't mind spending time with people, that leads to wins on the baseball field."
Brothers 💙💙#FriarFaithful pic.twitter.com/hGVyL5Rlu1

— San Diego Padres (@Padres) April 28, 2019
Entering Sunday's game at Washington, the Padres' 9-3 road record gives them the fewest road losses in the National League, and their .750 road winning percentage is second in the Majors to Tampa Bay (8-2, .800). They've also been more productive on the road, averaging 4.4 runs away from Petco Park compared to 2.9 at home. It's a good start for a team that hasn't finished over .500 on the road since 2010 (45-36).
"We feel like we're playing confident baseball," first baseman Eric Hosmer said. "We realize that we have a good team in here and we're playing with energy and confidence."
While there's plenty of road action left, Stammen is hopeful that the team's younger players will help the Padres avoid the feeling of the grind that can affect teams away from home.
"The young guys bring us energy to the game, and that's what you need when you're on the road," Stammen said. "Because the home crowd supplies the energy for the home team, and somehow we've got to supply our own energy. And the dugout has been really active -- talking, cheering us on, and I think that leads to wins."
Kinsler takes a seat
Slumping second baseman Ian Kinsler was out of the lineup Sunday in favor of Greg Garcia, and it could be the start of a reduction in the veteran's playing time.
Kinsler is slashing .141/.221/.256 and has just five hits in his last 44 at-bats. He's gotten an opportunity from manager Andy Green to get out of the slump, but the clock is ticking.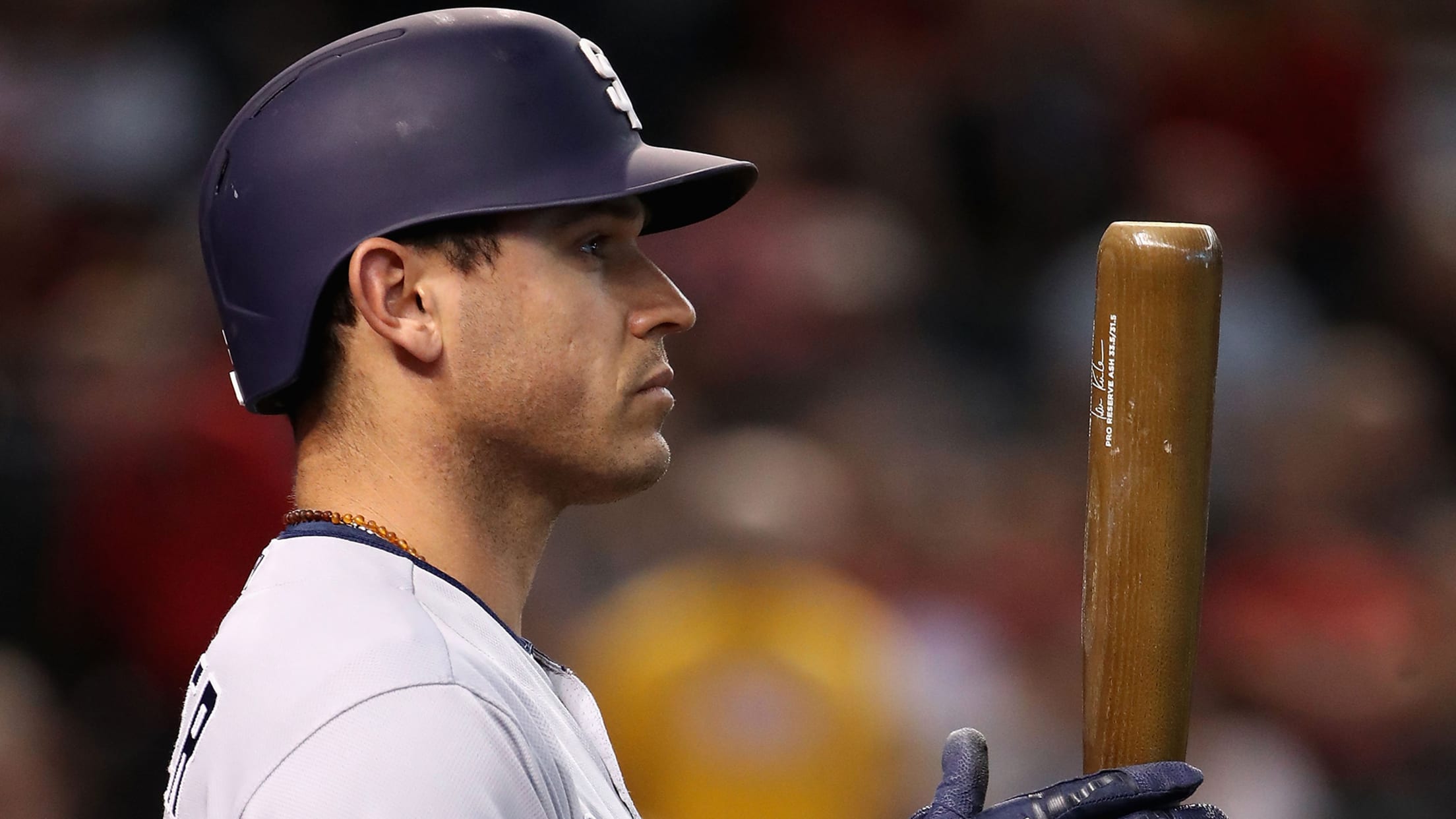 "He's not been off to the fastest start," Green said. "We brought him in here because we believe in what he can do, and we're going to give him an opportunity to do that. As time passes by, that opportunity changes, one way or another, as it does with everybody."
Green mentioned he wanted to see more from Garcia at second, and the team has had rookie Ty France taking grounders at second as well, trying to figure out a way to get another solid bat in the lineup. In addition, Luis Urias has registered three home runs and nine hits in five games since being sent down to Triple-A El Paso, giving the Padres several options at the position if the decision is made to reduce Kinsler's role. Garcia made the most of his time on Sunday, belting his first home run of the season in the Padres' 7-6 loss to the Nationals.