VanMeter, Maton off to fast starts in Arizona Fall League
Padres prospects have 3.00 ERA in AFL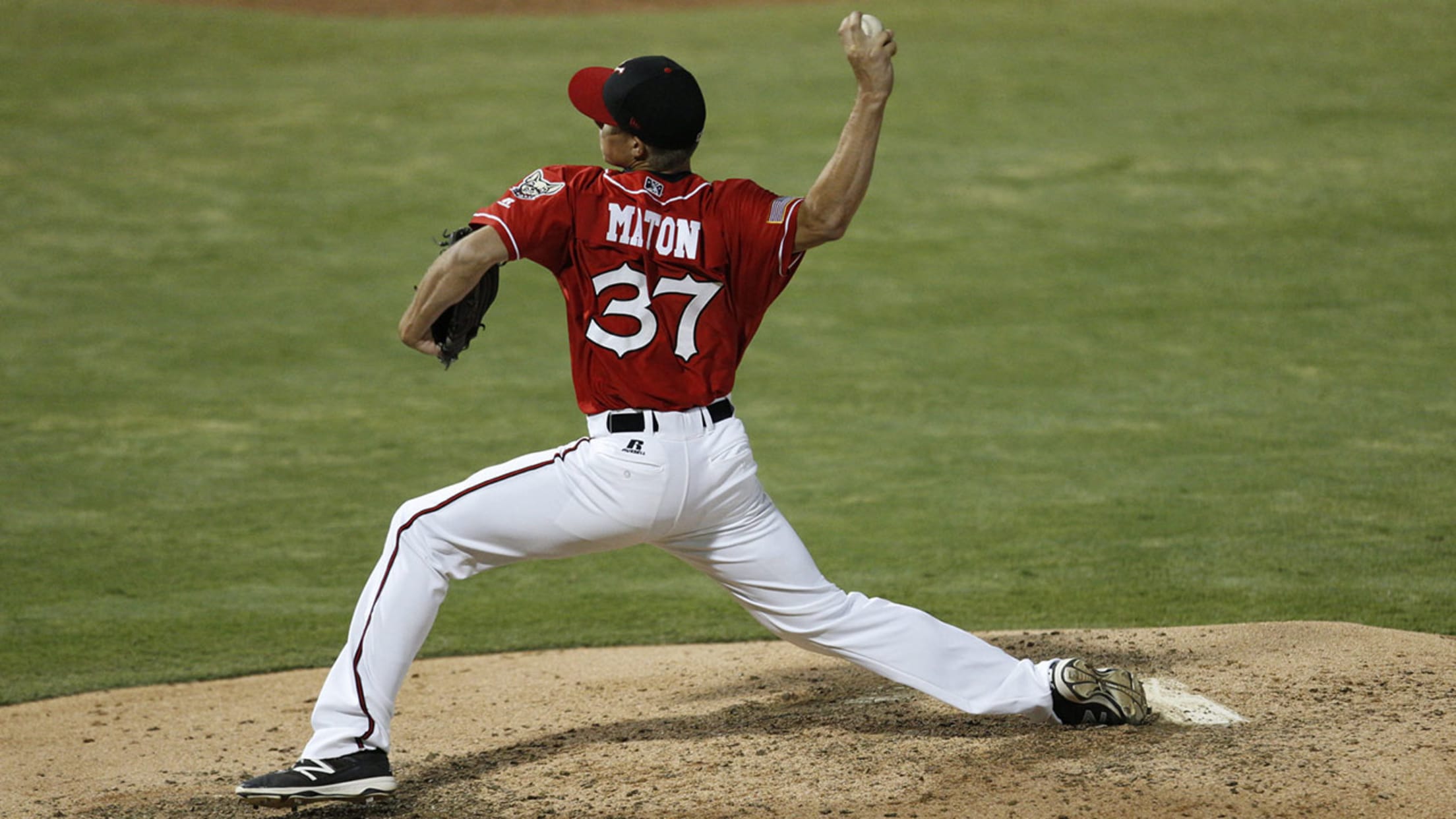 Bill Center, longtime sportswriter for U-T San Diego, is an employee of the Padres.Right-handed reliever Phil Maton has allowed one baserunner with six strikeouts in his first four innings in the Arizona Fall League while infielder Josh VanMeter is off to a 6-for-15 start with a homer and four RBIs
Bill Center, longtime sportswriter for U-T San Diego, is an employee of the Padres.
Right-handed reliever Phil Maton has allowed one baserunner with six strikeouts in his first four innings in the Arizona Fall League while infielder Josh VanMeter is off to a 6-for-15 start with a homer and four RBIs after four games.
The 23-year-old Maton, who finished the 2016 season as the playoff closer for Triple-A Pacific Coast League champion El Paso, has allowed one hit with no walks in four scoreless innings for Peoria of the AFL. He has one of Peoria's three wins.
The 6-foot-3, 220-pound Maton was the Padres 20th-round pick in the 2015 draft. He pitched for three teams during the 2016 regular season - Single-A Fort Wayne, Advanced Single-A Lake Elsinore and El Paso - posting a combined 1.74 earned run average over 51 2/3 innings in 38 appearances. He had 78 strikeouts during the regular season against 11 walks and had a 5-3 win-loss record with 11 saves in 13 chances. In the PCL playoffs, Maton appeared in four games allowing no runs on three hits with five strikeouts in 4 1/3 innings. He also had four saves.
VanMeter, 21, has a .400 batting average, a .500 on-base percentage and a .600 slugging percentage through his first four AFL games. He ranks ninth in the AFL in batting.
The second baseman, a fifth-round pick in the 2013 draft, had a combined .251 average between Lake Elsinore and Double-A San Antonio this season. He had a combined 14 homers and 56 RBIs.
Franchy Cordero and Michael Gettys are sharing center field for the Javelinas. Cordero, 22, is off to a 4-for-14 with three RBIs. Gettys, who turns 21 Oct. 22, is 4-for-19, with a home run, a steal and three runs scored for the Javelinas.
Left-hander Kyle McGrath, 24, has allowed a run on a hit with a strikeout in three AFL innings. Left-hander Brad Wieck, 25, has allowed two runs on two hits and two walks with four strikeouts in two innings. Right-hander Jason Jester has allowed two walks with two strikeouts in two hitless and scoreless innings to earn a save.