Padres announce 2018 season schedule
San Diego opens up with home slate vs. Brewers on March 29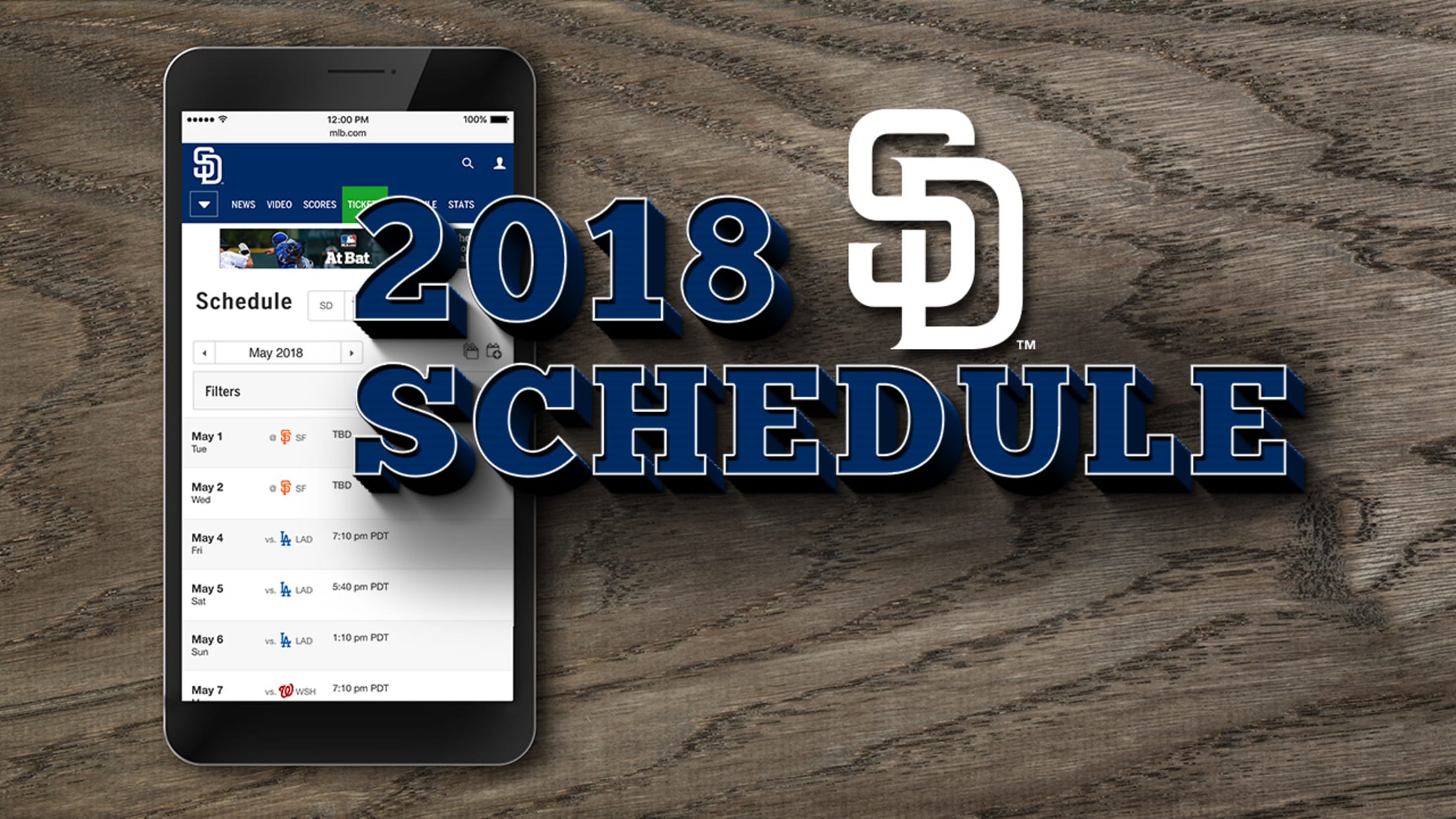 SAN DIEGO -- For the first time since 2013, the Padres will begin a season against a team other than the National League West rival Dodgers. San Diego will open the 2018 season at Petco Park against the Brewers on March 29.• Padres' 2018 season schedule The 2018 schedule has some
SAN DIEGO -- For the first time since 2013, the Padres will begin a season against a team other than the National League West rival Dodgers. San Diego will open the 2018 season at Petco Park against the Brewers on March 29.
• Padres' 2018 season schedule
The 2018 schedule has some differences from previous years. The season starts four days earlier than normal in order to allow for more off-days during the season, as agreed upon by the new Collective Bargaining Agreement. Additionally, all teams will be opening on the same day for the first time since 1968.
The Padres will be home for Mother's Day, May 13, against the Cardinals, and Memorial Day, May 28, against the Marlins.
Other features of the Padres' 2018 schedule:
• The Padres' first road trip of 2018 starts in Houston and will be the team's first visit to Minute Maid Park since 2012.
• The team's Interleague home games are against the A's (June 19-20), Angels (Aug. 13-15), Mariners (Aug. 28-29) and Rangers (Sept. 14-16).
• The Padres' longest homestand will be May 4-15, when they'll play 12 games in 12 days against four teams; the Dodgers on May 4-6, the Nationals on May 7-9, the Cardinals on May 10-13 and the Rockies on May 14-15.
• The team follows that long homestand with its longest road trip of 2018. After an off-day on May 16, the Padres play 10 road games in 11 days, facing the Pirates (May 17-20), Nationals (May 21-23) and Dodgers (May 25-27). San Diego has another 10-game trip in June.
• The Padres will play 28 of their final 39 games against National League West teams. Their regular season concludes at Petco Park with a three-game series Sept. 28-30 against the D-backs.
Nathan Ruiz is a reporter for MLB.com based in San Diego.