Padres, Rockies wait out rain delay at Coors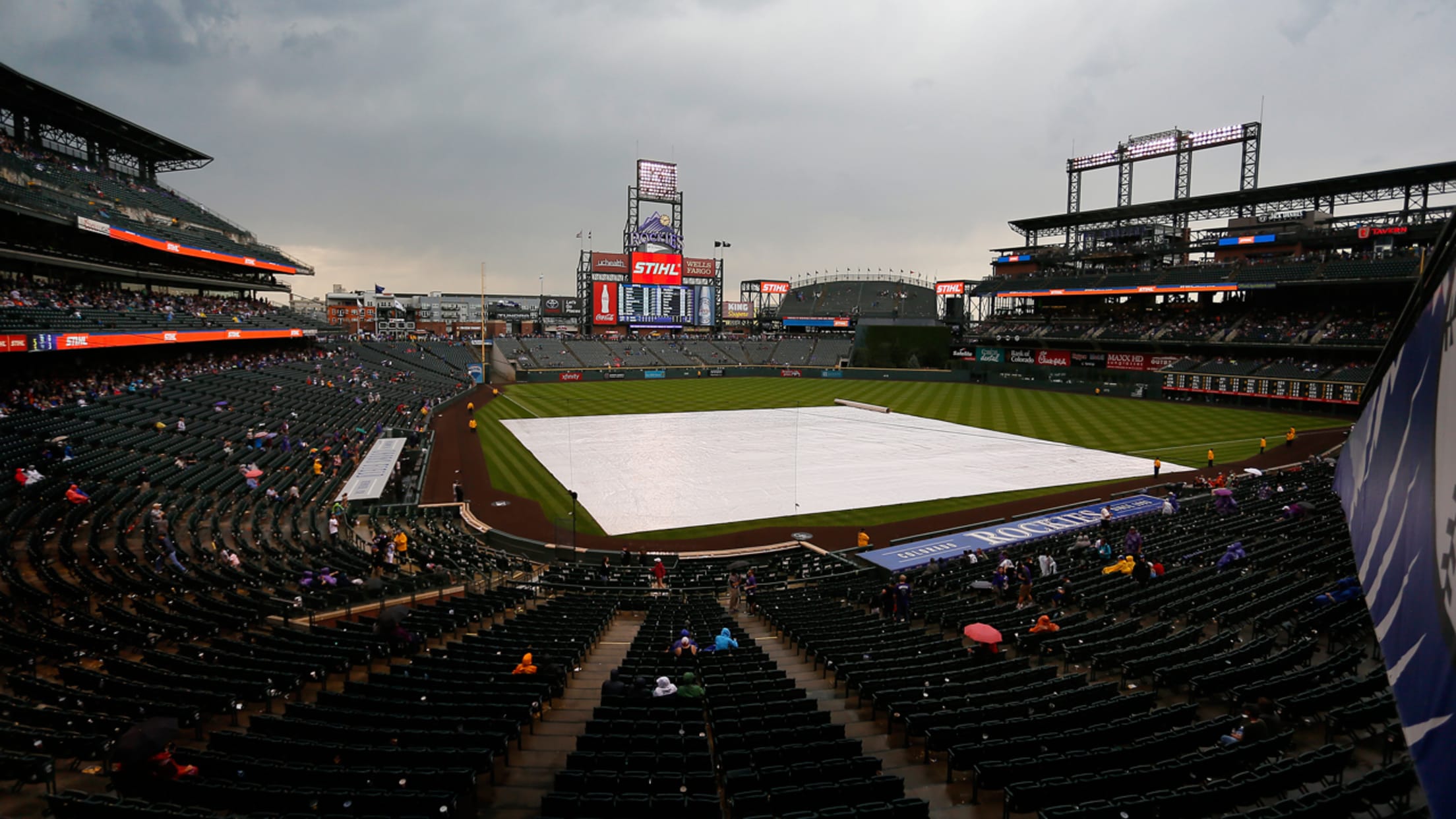 DENVER -- With DJ LeMahieu in the middle of an at-bat and the Padres shifting toward right accordingly in the outfield, the weather took a dramatic shift in Denver, causing a rain delay at 2:36 p.m. MT. The game is expected to resume at 4 p.m.The Rockies were leading 3-0
DENVER -- With DJ LeMahieu in the middle of an at-bat and the Padres shifting toward right accordingly in the outfield, the weather took a dramatic shift in Denver, causing a rain delay at 2:36 p.m. MT. The game is expected to resume at 4 p.m.
The Rockies were leading 3-0 in the bottom of the fifth, having rallied in the fourth frame with three hits and two walks, including an RBI single from Gerardo Parra to take the lead and a two-run double from Trevor Story to pad it.
LeMahieu had a 2-2 count when the umpires decided to interrupt play and the tarp was quickly deployed. The deluge didn't last long, but weather reports indicate another strong cell set to hit around 3:30 p.m., and lightning moved in shortly after 3 p.m.
Rockies starter Jon Gray was through five shutout innings, allowing two hits and a walk while striking out seven.
Jhoulys Chacin threw 4 1/3 for the Padres, and was in the middle of facing LeMahieu when the game was delayed. He had allowed three runs on five hits and two walks while striking out four.
Owen Perkins is a contributor to MLB.com based in Denver.