Switch-pitcher Venditte among latest cuts
Giants now down to 41 players in big league camp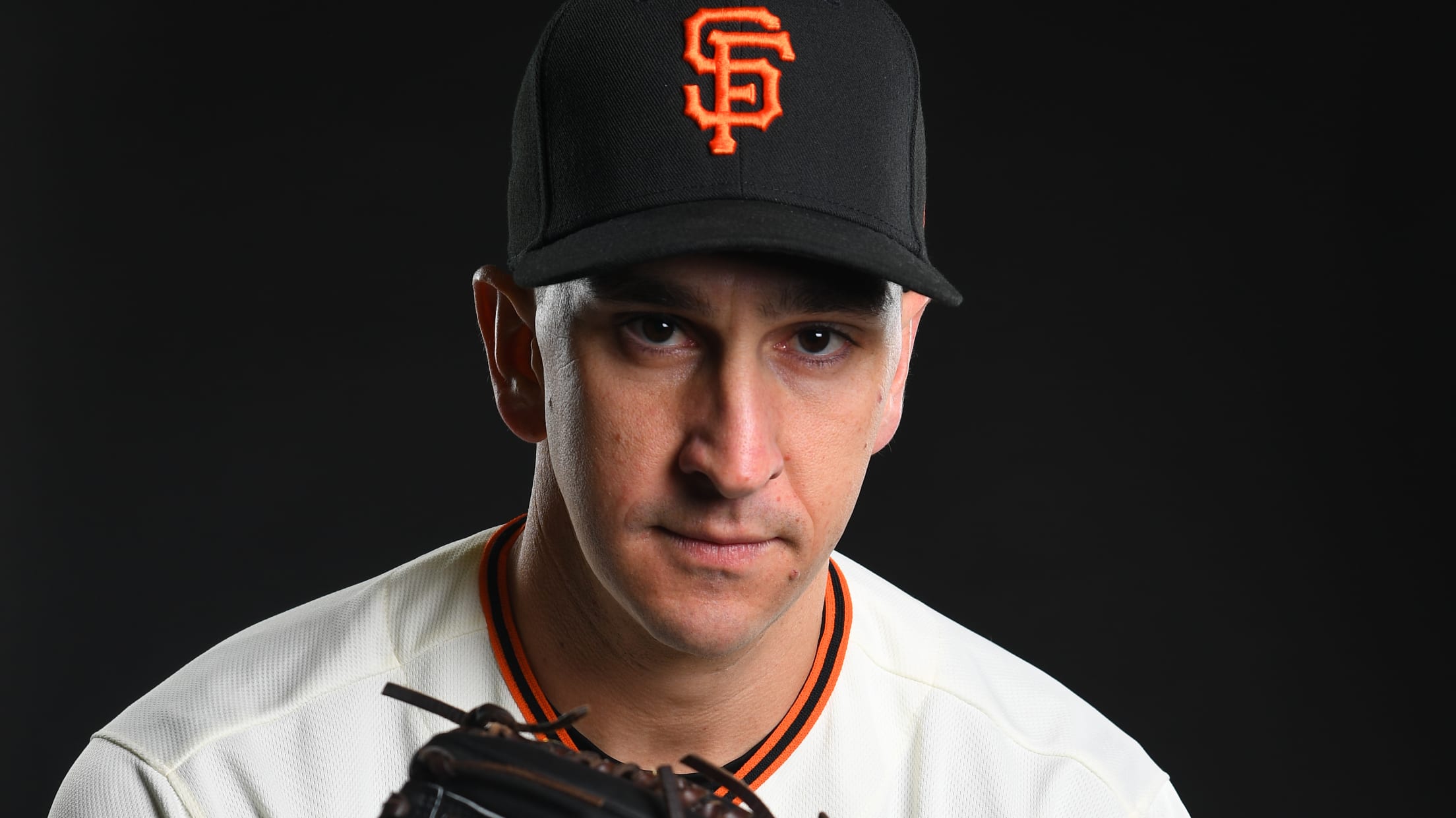 SCOTTSDALE, Ariz. -- The Giants continued to winnow their roster on Friday, sending four players -- including ambidextrous reliever Pat Venditte -- down to Minor League camp. Venditte, the first free agent Farhan Zaidi signed after becoming the Giants' new president of baseball operations in November, was optioned alongside outfielder
SCOTTSDALE, Ariz. -- The Giants continued to winnow their roster on Friday, sending four players -- including ambidextrous reliever Pat Venditte -- down to Minor League camp.
Venditte, the first free agent Farhan Zaidi signed after becoming the Giants' new president of baseball operations in November, was optioned alongside outfielder Austin Slater. Right-hander Derek Law and infielder Zach Green were also reassigned, leaving 41 players in big league camp with less than two weeks to go until Opening Day.
Venditte and Slater will likely have opportunities to contribute in the Majors this year, but they'll be ticketed for Triple-A Sacramento to start the season.
Venditte, 33, struggled to an 11.12 ERA in six Cactus League appearances and had a difficult path to the Opening Day roster given the bullpen depth the Giants currently enjoy. Even without Venditte in the fold, the Giants have tough decisions ahead regarding the construction of their relief corps.
Will Smith, Tony Watson, Mark Melancon, Sam Dyson, Reyes Moronta, Ray Black, Trevor Gott, Travis Bergen, Nick Vincent and Steven Okert are among the Giants' remaining bullpen candidates, and that pool doesn't include Chris Stratton, Tyler Beede and Ty Blach, all of whom could be in the mix for spots as long relievers or swingmen.
The Giants will be able to send some of those arms to Triple-A Sacramento to start the season, but they'll have less flexibility with others. Gott, Stratton and Okert are out of options, while Bergen is a Rule 5 Draft pick, meaning the Giants must offer him back to the Blue Jays if he isn't on their 25-man roster for the entire regular season. Bergen, 25, has made a big push to stick with the team, striking out six over seven scoreless innings this spring.
Slater, 26, entered camp with a chance to earn a spot as a reserve outfielder, but he slid down the depth chart following the additions of non-roster invitees Gerardo Parra and Cameron Maybin. Despite tweaking his swing over the offseason, Slater went just 5-for-27 (.185) with 10 strikeouts in 12 Cactus League games.
"More than anything with Slate, it was go down there and get your three to four at-bats every day," manager Bruce Bochy said. "He's been working on his swing. He feels pretty good with it, but we're at a point where it's hard to run him out there every day and let him get comfortable with it. It doesn't mean he's completely out of the picture. We just want him to go down there in probably a little less stressful environment where he can find his timing with his swing."
Mac Williamson, Steven Duggar and Parra appear in line to be the club's starting outfield come Opening Day, though Zaidi has said he hopes to make another acquisition before the start of the regular season. Maybin, Rule 5 Draft pick Drew Ferguson, Anthony Garcia and Henry Ramos are currently competing for jobs as reserve outfielders, though they've all endured relatively slow starts to the spring.
Still, Garcia helped his cause on Friday by crushing a two-run home run off left-hander Dillon Peters in the second inning of the Giants' 5-5 tie against the Angels at Scottsdale Stadium. Garcia, 27, finished 1-for-2 with three RBIs, lifting his batting average to .226 with a .726 OPS over 14 games.
Garcia is in camp on a Minor League deal and batted .254 with an .836 OPS and 25 home runs over 131 games for the A's Triple-A affiliate in Nashville last season.
"I think he's swung the bat well," Bochy said. "The numbers are probably not what they could be. He's made some good, hard contact with no luck. He just missed a couple others. He's a threat up there. You look at what he did last year in a tough ballpark. He's intriguing. He DHed a lot last year. That's a question I guess he needs to answer for us: How good is the defense? But he's certainly on our radar."
Maria Guardado covers the Giants for MLB.com. She previously covered the Angels from 2017-18. Follow her on Twitter.