Molitor opting not to use iPads in dugout
Manager prefers having data in book form; bench coach Vavra will use device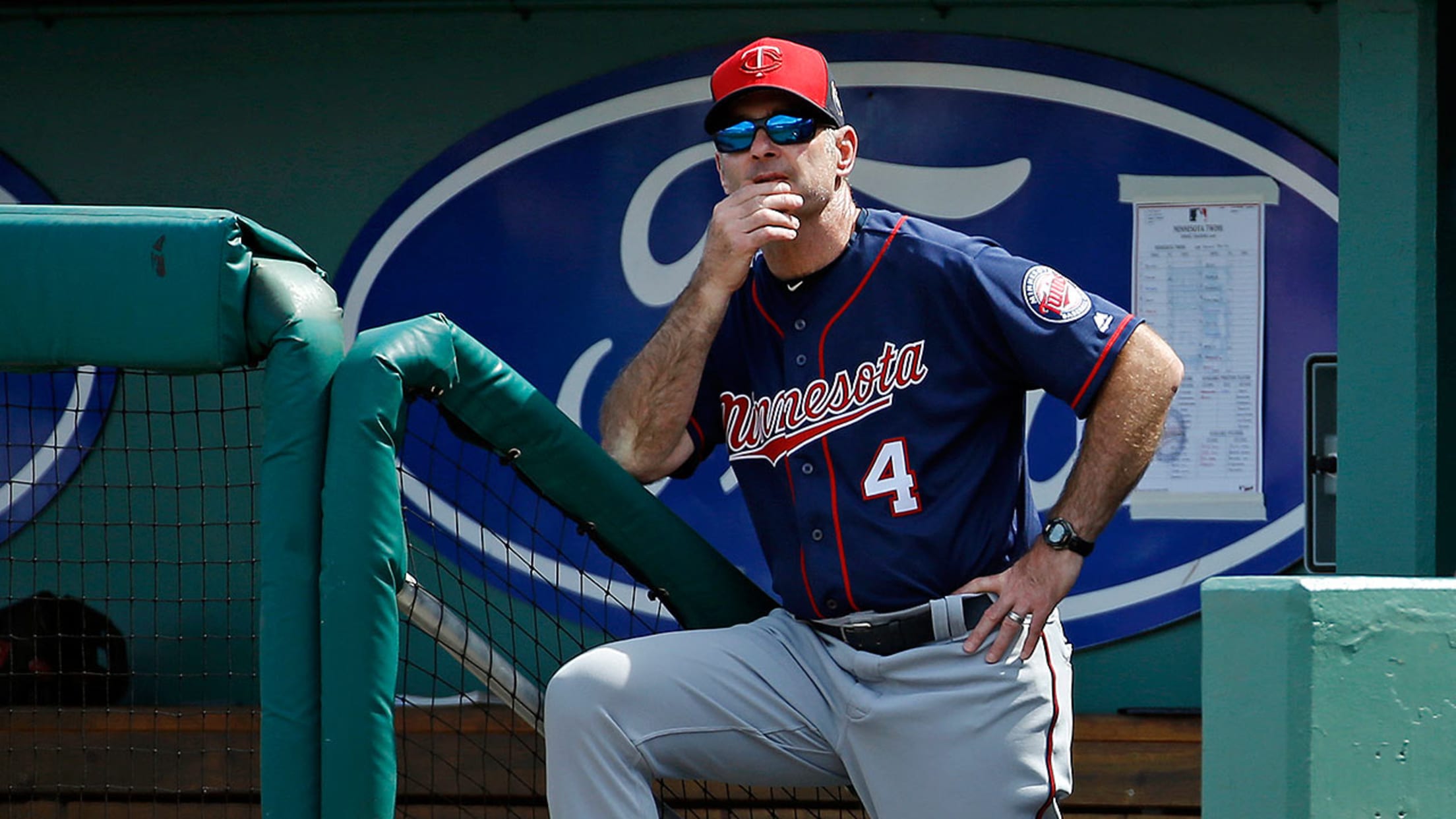 "I think it's personal preference," Paul Molitor said of using iPads in the dugout. (AP)
BALTIMORE -- Major League Baseball is teaming up with Apple to allow teams to use eight iPad Pros in the dugout and in the bullpen during games this year, but Twins manager Paul Molitor said he doesn't plan on using his initially.The iPads are customized for each team and feature
BALTIMORE -- Major League Baseball is teaming up with Apple to allow teams to use eight iPad Pros in the dugout and in the bullpen during games this year, but Twins manager Paul Molitor said he doesn't plan on using his initially.
The iPads are customized for each team and feature the MLB Dugout app, which allows teams to look at their own proprietary data and video on the devices during the game. Molitor said he understands why the technology is being used and that bench coach Joe Vavra will use an iPad, but at this point, he prefers having his data in hand on paper.
"I am personally choosing not to use mine for in-game data," Molitor said. "I'm going to stay with my book form. But I know Joe is going to use it more as my bench coach. There's nothing different on there except for video, and I'm just not a firm believer that when a pitcher is coming in I want to see him. I think most of the things that are on there such as the videos are things I've already watched. I don't feel it's a huge advantage for me. Some people might feel differently, but I'm not going to use it for now."
Molitor made it clear he isn't shunning technology or the use of in-game data, as he watches plenty of video before every game and says he prefers to read the data in paper form. The same data that will be preloaded onto the device is available to Molitor in his binder. He added that he'll encourage his players to use the iPads when they see fit, but he also cautioned against data overload.
"I think it's personal preference," Molitor said. "I might be old school, but I think a lot of guys rely on memory from past at-bats, and they watch every pitch from opposing pitchers during our pre-series meetings. So it can be too much at times. But it can be possibly useful if something comes up where someone wants to see something or do something. But that's mostly done pregame."
The iPads, which aren't connected to the internet, don't have the capability to show live video, video of previous at-bats or plays from the game being played, but Molitor said he thinks that's a good thing, even though some players like to watch video of their previous at-bats in the video room during the game.
"They still come up and look at it, but you don't want your team to run off the field and into the clubhouse," Molitor said. "We try to discourage it at times. Usually, it's more about whether you got a [bad strike call] or not."
Twins general manager Terry Ryan said he thinks it's good for baseball to embrace technology and trusts Molitor and his staff to use the iPads as they see fit.
"He's a guy that's progressive and well prepared," Ryan said of Molitor. "It's just another piece, and there's no harm to see if it's comfortable for the 30 managers."