Pedro, Boggs, Lowe to play in alumni game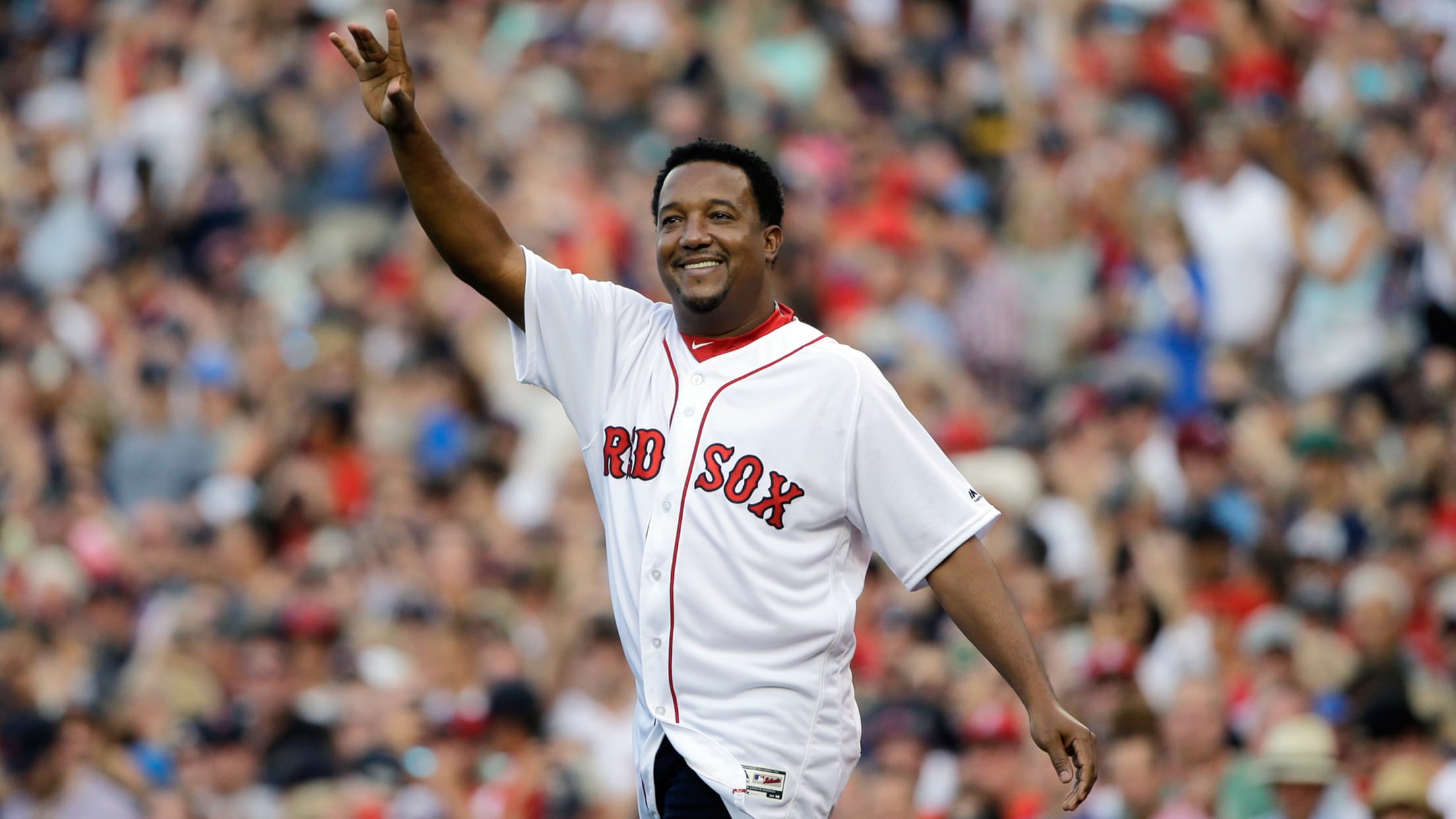 BOSTON -- The Red Sox are bringing back the Old-Timers Game for the first time in a quarter-century, giving fans a chance to see some of the greatest performers and characters in team history perform on May 27 in a three-inning game scheduled to begin at 10:30 a.m. ET.The nostalgic
BOSTON -- The Red Sox are bringing back the Old-Timers Game for the first time in a quarter-century, giving fans a chance to see some of the greatest performers and characters in team history perform on May 27 in a three-inning game scheduled to begin at 10:30 a.m. ET.
The nostalgic event, which the club is referring to as an alumni game, will take place at Fenway Park prior to that day's game against the Atlanta Braves.
First-ballot Hall of Famers Pedro Martinez and Wade Boggs headline the list of returning players.
Mike Lowell and Derek Lowe, who will be admitted into the Red Sox Hall of Fame just days earlier, will also suit up.
Red Sox legends Dwight Evans and Luis Tiant will manage the two teams.
Dennis "Oil Can" Boyd and Bill "Spaceman" Lee, who have found leagues to pitch in ever since their big league playing careers ended decades ago, will each get action in the alumni game.
Other notables who will play are Mike Greenwell, Orlando Cabrera, Jonny Gomes, Sam Horn, Troy O'Leary, Rich "El Guapo" Garces, Steve Lyons and Scott Cooper.
This will be the first "Old Timers" Game at Fenway Park since May 29, 1993.
Strong PawSox travel squad
Dustin Pedroia, Tyler Thornburg, Austin Maddox and Hector Velazquez will all play for Triple-A Pawtucket this weekend in a series at Rochester, N.Y., that starts on Friday.
Pedroia opened his Minor League rehab assignment on Monday, going 1-for-3. His game was rained out Tuesday and he had a scheduled off-day Wednesday and Pawtucket didn't play Thursday.
Is it possible Pedroia will return to the Red Sox before the end of May?
"There's a chance. I said what, May 32 at one point?" quipped Red Sox manager Alex Cora.
Thornburg has appeared in six games during his rehab, but he took a short break this week after experiencing some fatigue in his battle back from surgery to repair thoracic outlet syndrome in his right shoulder.
Maddox emerged as a contributor for the Red Sox last season, but he experienced right shoulder discomfort in Spring Training. This will be the start of his rehab assignment. Velazquez was placed on the disabled list earlier this week with a lower back strain and shouldn't need much action before being ready to return.
Smith to see doctor next week
Righty reliever Carson Smith, who is out indefinitely with a right shoulder subluxation, will get a second opinion in New York next week with Dr. David Altchek.
At that point, the Red Sox should get a better understanding of whether Smith will be able to return this season.