With Tilson shut down, Sox explore options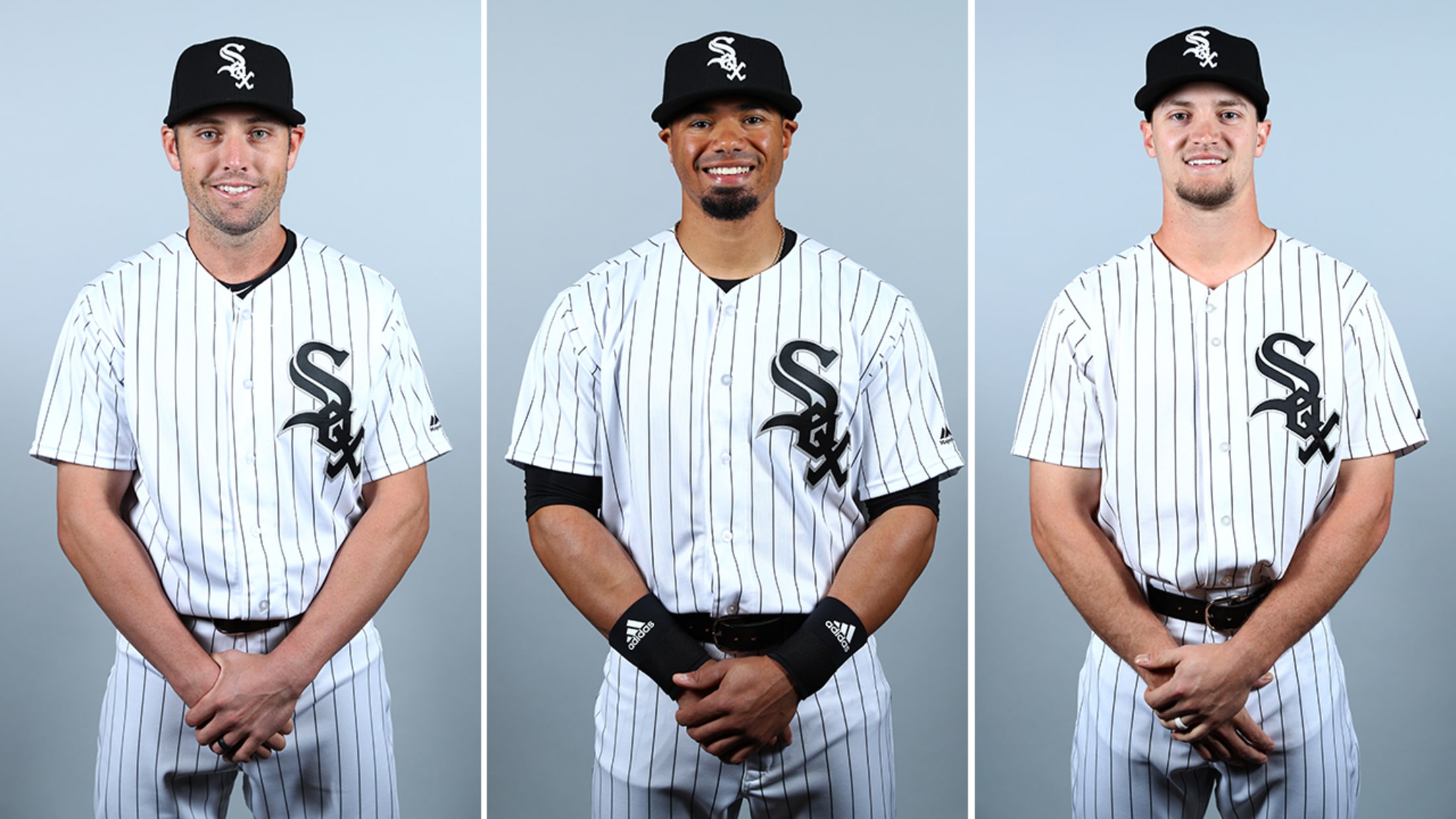 Peter Bourjos, Jacob May and Adam Engel could fill in for Charlie Tilson in center field. (Getty Images)
GLENDALE, Ariz. -- The White Sox have shut down Charlie Tilson for a minimum of three weeks and are exploring contingency plans in center field after the organization announced on Monday that he will start the season on the disabled list.Tilson sustained a stress reaction in his right foot earlier
GLENDALE, Ariz. -- The White Sox have shut down Charlie Tilson for a minimum of three weeks and are exploring contingency plans in center field after the organization announced on Monday that he will start the season on the disabled list.
Tilson sustained a stress reaction in his right foot earlier in camp, and he wore a boot on Sunday and Monday after feeling discomfort on Sunday. The injury has kept him out of the Cactus League all spring, and although an MRI taken on Monday re-confirmed the original diagnosis of a stress reaction in the right foot and no fracture, it did reveal "a fair amount of inflammation present," according to team officials.
The 24-year-old will continue to wear the boot and will have no weight-bearing activities for a minimum of three weeks. Chicago opens its season on April 3 against the Tigers.
"Obviously we're shutting him down, have that thing calm down," manager Rick Renteria said on Monday before seeing the MRI results. "He felt something, so we just erred on the side of caution, and we'll evaluate it."
Tilson came to Chicago in a July 31 deadline trade with the Cardinals last season, and he injured his left hamstring in his first game with the White Sox -- his Major League debut -- on Aug. 2. He underwent season-ending surgery two days later.
After hitting .282 in 100 games with Triple-A Memphis in the Cardinals' organization last year, Tilson projected as the White Sox starting center fielder.
The White Sox have three prime contenders to step in at center: Peter Bourjos, Jacob May and Adam Engel have all been given a look this spring, and they'll be under heightened scrutiny now that Tilson's status has become clear.
"We always have to be mindful of different options," Renteria said. "The reality is we've got all three of those young men beyond Tilly, and they're working very hard. All of them are contributing in terms of playing different positions and playing center field in specific and doing very, very well."
Bourjos got the start in center in Monday's 9-5 win over the Indians, hitting leadoff and opening the White Sox first inning with a single to center, then doubling off the right-field wall in the second.
The 29-year-old signed with the White Sox as a free agent in January. He's a career .243 hitter with 37 homers and 149 RBIs over parts of seven big league seasons. Bourjos is batting .370 (10-for-27) in 11 games this spring.
May, 25, started in left on Monday. He played 83 games for Triple-A Charlotte in 2016, hitting .266 with a team-high 19 stolen bases, but he was limited due to abdominal injuries. He is batting .333 (10-for-30) in 13 Cactus League games.
Engel, 25, didn't play on Monday. He's hitting .130 (3-for-23) in 13 spring games.
Owen Perkins is a contributor to MLB.com.